No comment from TSMC on report about supply permit to Huawei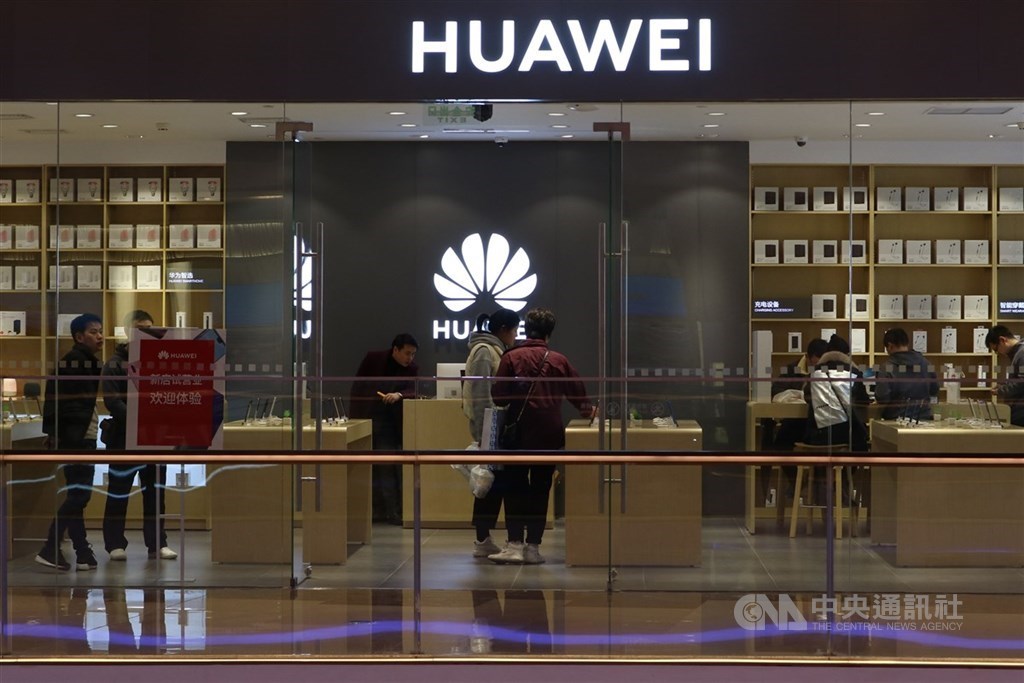 Taipei, Oct. 10 (CNA) Taiwan Semiconductor Manufacturing Co. (TSMC), the world's largest contract chipmaker, on Saturday declined to comment on a report that the company has obtained a permit from the U.S. Department of Commerce (DOC) for a limited supply to Chinese telecom equipment maker Huawei Technologies Inc., which has faced sanctions imposed by Washington.
Asked to react on the Chinese report, TSMC simply said the company did not comment on unfunded market speculation.
Chinese online semiconductor tech news outlet ijiwei.com posted a report on Friday citing unnamed sources that said TSMC has followed U.S. chipmakers Advanced Micro Devices Inc. (AMD) and Intel Corp. to secure a license to ship select chips to Huawei.
The report did say, however, that TSMC remained prohibited by Washington from supplying chips made on advanced technologies such as System on Chip (SoC) used in smartphone production.
According to the sources, the DOC has no intention of imposing a complete ban on Huawei, but as long as the Chinese brand cannot acquire chips for smartphone use, it is expected to lose much of its business strength from core smartphone operations.
The suspensions in sales to Huawei came after the DOC added 38 Huawei affiliates to the U.S. government's economic blacklist on Aug. 17 amid escalating tension between Washington and Beijing.
The new measures raised the total to 152 affiliates on the list since Huawei was first added in May 2019.
The expanded restrictions are aimed at preventing Huawei from using affiliates to circumvent the sanctions, which have been put in place to prevent exports of American technologies to the Chinese company.
Washington has long accused Huawei of pilfering U.S. technologies, which the Chinese company has strongly denied.
At an investor conference in mid-July, TSMC Chairman Mark Liu (劉德音) said his company stopped taking orders from Huawei on May 15 due to the U.S.-China trade dispute and would stop shipments to Huawei by Sept. 14.
Liu said at the time, however, that the void left by Huawei was being quickly filled by other international clients eager to capitalize on the newly available capacity to place orders with TSMC.
In the third quarter, TSMC posted a record quarterly high of NT$356.43 billion (US$12.29 billion) in consolidated sales, up 14.71 percent from the second quarter, on the back of solid demand for emerging technologies such as 5G applications, high-performance computing devices and Internet of Things (IoT).
The third-quarter sales growth topped a 9.3 percent increase forecast by the company in mid-July despite the sanctions on Huawei.
Foreign brokerages have forecast that in the fourth quarter, TSMC will benefit from the launch of the next-generation iPhones, which is expected next week, to post an 8 percent-10 percent sequential increase in consolidated sales. TSMC is believed to be the sole supplier of the A14 processor made on the advanced 5 nanometer process for the new iPhones.
In addition to the newest iPhones, foreign securities houses said, TSMC's supplies for iPad and MacBook production is expected to serve as a driver to the company's sales growth next year.
On the back of orders from Apple and other major clients such as AMD, TSMC is forecast to enjoy an additional 20 percent increase in sales in 2021.
TSMC has scheduled a widely anticipated investor conference for Oct. 15 to detail the results for the third quarter and give guidance for the fourth quarter.