Samsung postpones release of Galaxy Fold in Taiwan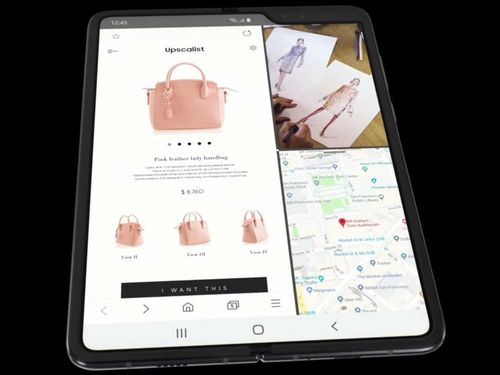 Taipei, April 23 (CNA) Samsung Electronics Co. of South Korea said Tuesday that it will not release its first foldable smartphone, the Galaxy Fold, in Taiwan in April as planned because some reviewers have reported flaws in the test units.
The company said it will carry out a comprehensive assessment of the product and set a new release date for the Taiwan market over the next few weeks.
The Galaxy Fold, which was unveiled globally in February, was scheduled to be released in Taiwan on April 25, and also in Hong Kong and Shanghai this week, but Samsung has had to cancel those dates due to reported problems with the US$1,980 device.
According to reviewers, the 7.3-inch Infinity Flex screen was breaking after a day or two of use.
Some reviewers have said their testing devices appeared to have a problematic hinge, while others have said their phones stopped working after they removed the protective film layer on the screen by accident, American cable news network CNBC reported.
Samsung said the Galaxy Fold "needs further improvements" before it can be made available to consumers.
"Initial findings from the inspection of reported issues on the display showed that they could be associated with impact on the top and bottom exposed areas of the hinge," Samsung said in a statement.
The company said it will continue to evaluate the feedback from reviewers and will carry out further tests on the phone.