Taiwan-made satellites among highlights at Indian space expo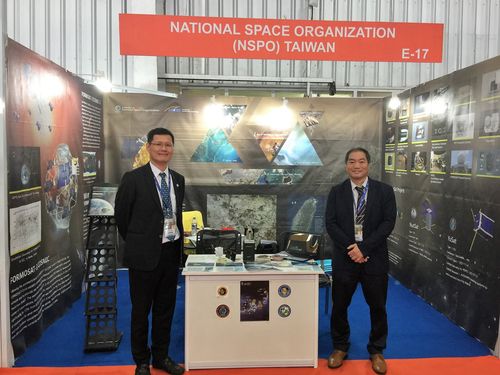 New Delhi, Sept. 8 (CNA) Taiwanese satellites and space components have been among the many star attractions on show at the 6th Bengaluru Space Expo in India, with several experts expressing an interest in working with Taiwan, a top official said Saturday.
Taiwan successfully demonstrated its strength in space technology development at the show, said Henry H. H. Chen (陳和賢), director of the Science and Technology Division under the Taipei Economic and Cultural Center in India.
Items such as Taiwan's self-developed miniature satellites, known as CubeSat, were highly praised, while a number of Indian academics and industrial experts have already begun exploring opportunities to cooperate with Taiwan, Chen said.
This year, Taiwan's participation at the Indian fair was led by the National Space Organization (NSPO), a national space agency involved in the development of space technologies and related research.
During the event, researcher Fang Chen-chou (方振洲) who was involved in the FormoSat-3 project, met with Rakesh Sasibhushan, chairman and managing director of Antrix Corporation, to explore the possibility of future cooperative projects between Taiwan and India.
Antrix is the commercial arm of the Indian Space Research Organisation (ISRO), the country's national space agency.
The biennial space expo, touted as the largest event of its kind in Asia, was held from Sept. 6-8, with more than 100 exhibitors, space agency representatives and delegates from the United States, France, Russia, Taiwan and other countries taking part.