Volkswagen partners with HTC Vive for auto production, logistics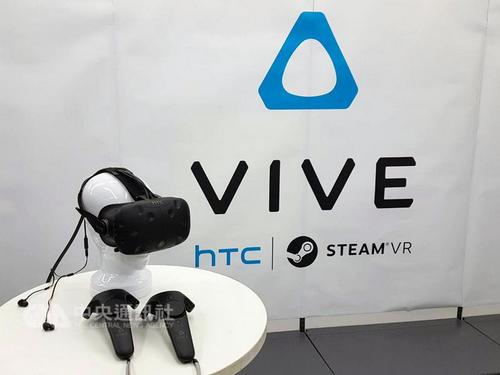 Taipei, July 8 (CNA) Volkswagen, a leading German automaker, has teamed up with Taiwan-based smartphone brand HTC Corp's (宏達電) virtual reality arm -- HTC Vive -- to develop applications in the field of production and logistics.
HTC said that Volkswagen, which has built a new Digital Reality Hub platform, is working with the HTC Vive VR-system to roll out solutions that strengthen internal production and logistics.
With the Digital Reality Hub, which was co-developed by the German auto market and start-up firm Innoactive as a foundation, Volkswagen claims it is the first automaker to come up with VR solutions for automakers through cooperation with HTC Vive and has already completed a series of tests.
Through the Digital Reality Hub, Volkswagen said in a statement, all employees at the auto company "have access to all existing VR elements as well as existing knowledge, which enable individual units to implement new use cases quickly and jointly move in VR applications so they can plan new work flows interactively."
"Virtual reality creates the ideal conditions for cross-brand and cross-site collaboration," Jasmin Müller from Audi Brand Logistics said in the statement.
Volkswagen said it believes VR technology will make it easier for staff to share ideas. The automaker said that the technology allows employees at its headquarters in Wolfsburg, Germany, to hold virtual meetings with a logistics office located in the Czech Republic, as if they were in the same room.
HTC said the Digital Reality Hub platform was demonstrated for the first time at the Digility VR/AR (augmented reality) conference held in Koln during from July 5-6.
Vive, the first VR headset by the Taiwanese smartphone brand, was jointly developed by HTC and U.S. video game supplier Valve. The headset is equipped with tracked controllers that allow wearers to inspect objects from every angle and interact with their surroundings.
The Vive, which went on global sale in April 2016 after being launched in March 2015, is aimed at diversifying the company's product portfolio as an alternative sales source at a time when the firm faces escalating competition in the global smartphone market.
In addition to focusing on products for entertainment use, HTC Chair Cher Wang (王雪紅) also wants to promote the company's VR technology in a wider range of applications such as medical care, education, exhibitions, property development, industrial design, tourism, e-commerce and even manufacturing.
Collaboration with Volkswagen is a good way for HTC to showcase the potential of its VR technology, he said.
(By Pan Chi-i and Frances Huang) enditem/ AW/