Acer subsidiary debuts electric vehicle at Munich trade fair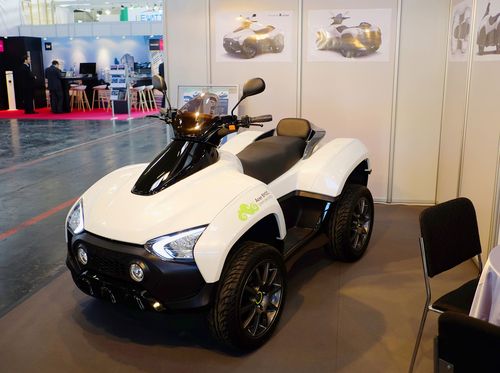 Taipei, Oct. 21 (CNA) MPS Energy Inc. (聯永基), a subsidiary of Taiwanese computer maker Acer Inc. (宏碁), unveiled a prototype of a an electric all-terrain vehicle at the eCarTec Munich trade fair on Wednesday, in partnership with Studio X-Gene.
The prototype called "X Terran" was designed by Studio X-Gene and uses MPS Energy's battery management system (BMS) technology, Acer said in a statement.
The vehicle showcases Acer's latest research in cloud computing and its development efforts in the field of connected vehicles, the company said.
MPS Energy's BMS hardware comprises a master motherboard; three battery packs, each containing 256 industry-standard 18650 lithium-ion batteries; and a slave motherboard, providing 8.7-kilowatt hour (kWh) of power in total, according to Acer.
MPS Energy was set up by Acer in July as part of its foray into the field of electric vehicles and mobile power.
The subsidiary has dedicated its resources to the development of BMS solution for smart cars, with a focus on green and connected car technology.
eCarTec Munich, being held Oct. 20-22 in Germany, is the world's largest trade fair for electric and hybrid mobility.
(By Jeffrey Wu) ENDITEM/pc