Sony Mobile studying possibility of USB Type-C port on smartphones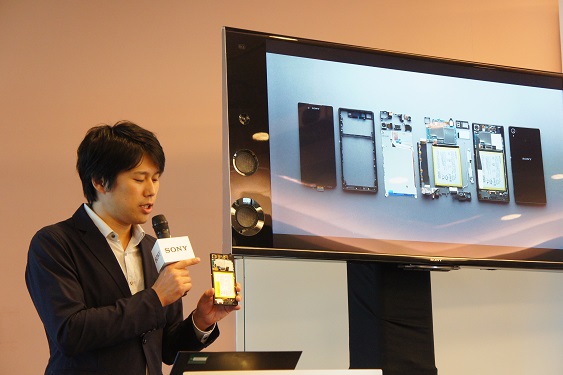 Taipei, June 9 (CNA) The mobile unit of Sony Corp. is having internal discussions about the idea of using USB Type-C ports in its future smartphones, but the Japanese handset maker still has no specific plans to provide the connector specification pushed by Apple Inc.
"Of course we're investigating (USB Type-C)," Takeshi Nitta (新田岳), a program manager at Sony Mobile's Tokyo project office, told a technology workshop in Taipei Tuesday to discuss the development of the Sony Xperia Z3+ flagship phone.
However, Nitta said the industry still needs more time to migrate to the new connector standard from the current USB 2.0 and USB 3.0 standards, despite the rise of the USB Type-C port in new devices such as Apple's 12-inch MacBook laptop.
Nitta admitted that using USB Type-C port will not contribute in the near term to Sony Mobile's target of achieving thinner and lighter smartphone designs, which he said count more on reducing the thickness of camera modules and displays.
USB Type-C, which allows for slimmer and sleeker devices, is an up-and-coming reversible connector standard that enables a single port to function as a point for data transfer, video output, charging and even to power external devices.
The USB Type-C standard is rapidly gaining momentum in the marketplace after Apple unveiled March 9 its new 12-inch MacBook with only two ports: a 3.5mm headphone jack on the right and a single USB Type-C port on the left.
Earlier this year, Google Inc. Product Manager Adam Rodriguez said in a promotion video for USB Type-C that the search giant is "very committed" to the emerging connector standard and expects to see USB Type-C in more Chromebook laptops and Android phones in the future.
(By Jeffrey Wu) ENDITEM/J