HTC plans to release next gen RE action camera in 2015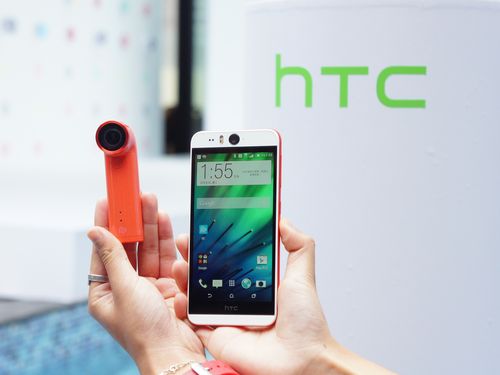 Taipei, Dec. 2 (CNA) Taiwanese smartphone maker HTC Corp. is aiming to launch a new version of its RE action camera next year, seeking a new growth driver, as the smartphone market continues to slow down, an HTC executive said Tuesday.
Jack Tong, president of HTC North Asia, told CNA that the next generation action camera will become a standalone product line aimed at the mass consumer market.
The next generation RE will be launched next year, he said, but did not give a specific date.
HTC estimates that about 5 percent of Taiwan's 8 million smartphone buyers per year will want to have the first-generation HTC RE that will go on sale Wednesday in Taiwan, Tong said.
The percentage of smartphone users in Taiwan who buy the first generation RE will be used as an indicator of how successful the next generation camera is likely to be in the home market, Tong said.
"However, 5 percent is a relatively low threshold for a leading brand if there is basic demand," he said. "If we can cross this threshold, it will be easier to sell the new camera."
Unveiled globally at a New York press conference on Oct. 8, the HTC RE is a small handheld camera that features a built-in grip sensor that instantly activates the camera upon pick-up, eliminating the need for a power button.
The RE comes equipped with a high-resolution 16-megapixel CMOS sensor, full-HD video recording, a 146 degree wide angle lens and slow motion and time lapse recording functions.
The camera's single shutter button allows one tap to capture photos and a longer press for video recording, so users will not miss the moment fumbling between modes, according to HTC.
The RE will be sold in Taiwan at a retail price of NT$5,990 (US$193). HTC, however, is offering a NT$1,000 discount for consumers who buy the camera at HTC stores and PChome online shopping site from Wednesday to Friday, and those who purchase it at the ongoing IT Month trade show in Taipei that will run until Dec. 7.
HTC shares ended down 0.74 percent at NT$135.00 Tuesday in Taipei prior to the local launch of the HTC RE camera.
(By Jeffrey Wu)ENDITEM /pc