HTC to roll out low-end 4G phones for Taiwan market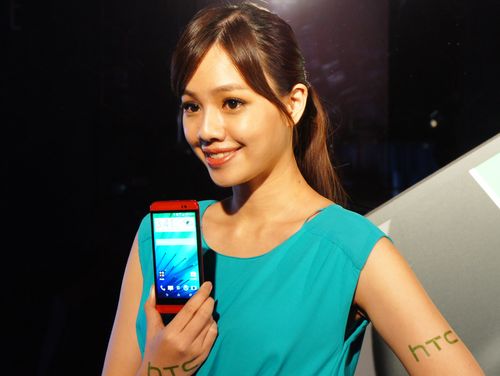 Taipei, July 21 (CNA) Taiwanese smartphone maker HTC Corp. said Monday it plans to roll out lower-end phones in Taiwan that support the fourth-generation Long-Term Evolution (4G LTE) network.
Jack Tong, HTC's head of China operations and president of HTC North Asia, said some of Taiwan's less expensive smartphones priced at about NT$5,000 (US$166) are targeting customers who plan to shift from 2G to 3G services.
Another trend in Taiwan's low-end phone market, he said, is to help local telecom operators move a considerable number of their subscribers to 4G LTE services by offering cheap 4G smartphones.
"HTC plans to roll out similar products in the second half of the year to meet demand from telecom operators," Tong said at a press conference in Taipei announcing a cheaper plastic model of the HTC One M8 flagship phone, the One E8.
He declined to give price information or other details on HTC's low-end 3G and 4G phones, saying only that the company will "closely observe consumer demand in the market."
Tong added that HTC is also thinking of selling certain models of its low-end 4G phones exclusively through e-commerce platforms in the future because such "active channels" have become more popular among local consumers.
The cheapest HTC 3G smartphone currently available in Taiwan is the Desire 310, which is sold at NT$5,990. Its lowest-priced 4G product is the Desire 610 at NT$7,990.
HTC is trying to expand its product portfolio into various price ranges to attract more consumers and sustain its sales momentum into the second half of the year.
The HTC One M8, launched on March 25, helped HTC's sales grow 2.16 percent from a year earlier to NT$16.23 billion in March, ending 28 consecutive months of year-on-year sales declines.
After sales grew at an annual rate of 12.70 percent in April, however, HTC's monthly sales declined 27.37 percent in May and 0.72 percent in June, raising concerns that the life cycles of premium phones appear to be shrinking.
HTC shares fell 1.43 percent to NT$138.0 Monday in Taipei trading.
(By Jeffrey Wu)ENDITEM/ls