IT Month electronics fair to focus on health, wearable tech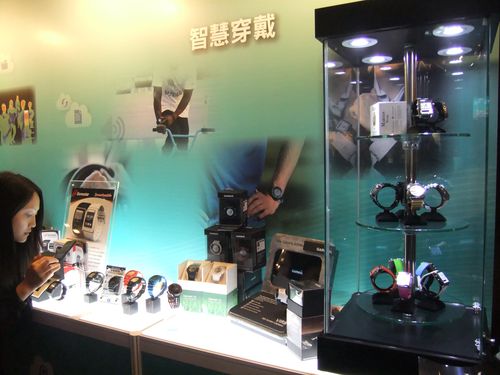 Taipei, Nov. 26 (CNA) Consumer electronics companies are getting ready to boot up the annual IT Month, a countrywide consumer electronics fair which this year will center on the latest in health and "smart" wearable technology.
The Taipei leg of the roving product fair will run Nov. 30-Dec. 8 at the World Trade Center, which will host some 350 exhibitors in its Exhibition Halls 1 and 3.
An entire area of the expo will focus on wearable technology, such as smart watches, which promise features from measuring users' heart rates to voice control over cell phones linked with Bluetooth, according to the Taipei Computer Association, the event's organizer.
One creative take on wearable technology will be Guider Technology Co.'s location-aware bracelet for the elderly that can send out a distress signal. Though not quite wearable, a sound-sensitive baby crib from Huijia Health Life Technology will present parents a way to track their infant's breathing patterns even when not by their side.
The three other main areas of the expo are divided between smart devices, NFC (near-field communication) application, and technologies that can identify users or let them control devices through novel means.
In the last category, one of the more unique items on the expo floor will be a brainwave-controlled lamp from Alchemy Technology Inc. that changes colors based on a user's brain activity.
Following the Taipei exhibit, IT Month will move to the central city of Taichung Dec. 13-18 and then head south to Kaohsiung in the south Dec. 27-Jan. 1, before ending in Tainan with a Jan. 9-14 expo.
(By Chung Jung-feng and Wesley Holzer) ENDITEM/sc