New Japanese envoy to Taiwan assumes office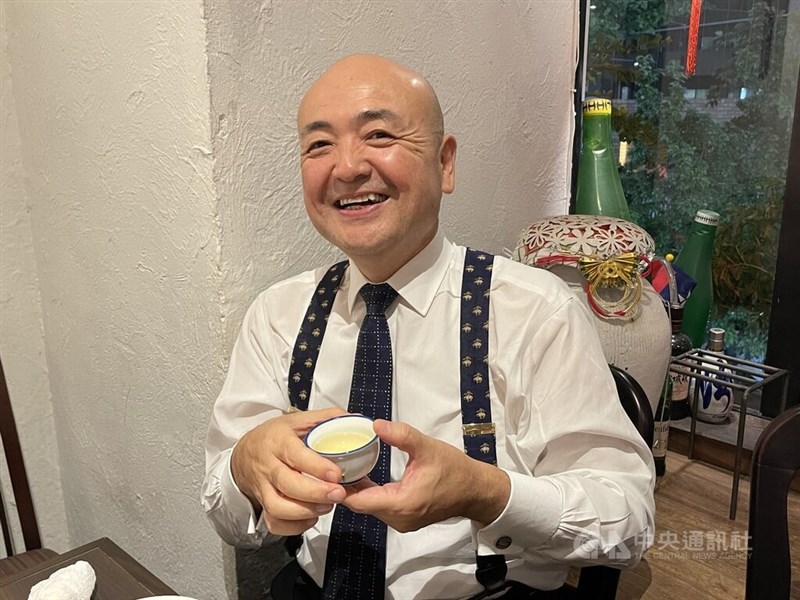 Taipei, Nov. 20 (CNA) Japan's new de facto ambassador to Taiwan on Monday said one of the main objectives during his tenure will be to travel around Taiwan and better understand its diversity.
Kazuyuki Katayama, the newly arrived chief representative of the Japan-Taiwan Exchange Association's Taipei Office, made the comment during a 90-second-vedio clip posted to the office's Facebook page on Monday.
The association's Taipei office represents Tokyo's interests in Taipei in the absence of official diplomatic ties.
During that clip, Katayama introduced himself as a 63-year-old Japanese diplomat who loves "every kind of Taiwanese food."
He also said he visited Taiwan five times, most recently in 2006, prior to taking up the post as Japan's representative to Taiwan earlier this month.
Katayama replaces Hiroyasu Izumi, who left in early November after serving four years in Taipei.
In a greeting message posted by the office online on Nov. 17, Katayama said he has worked in Japan's foreign ministry for over 40 years with his most recent post being Japan's ambassador to Peru, after earlier stints in China, the United States, Belgium and Malaysia.
"I feel very fortunate and happy to have the opportunity to be able to work in Taiwan, which is one of the most pro-Japan places on earth and has a close and deep relationship with Japan."
He also disclosed that his master degree thesis at Harvard was a study of Taiwan's democratization.
"Although that was more than 35 years ago, I am filled with deep emotion at finding myself assigned to work in Taiwan."
Katayama said his main goals in Taipei are threefold, which are "protecting the safety of Japanese residents and tourists in Taiwan, while promoting the economic activities of Japanese businesses; directly interacting with as many Taiwanese people as possible and increasing 'fans of Japan'; and learning more about the society, culture and people of Taiwan to gain a deeper and broader understanding."