ELECTION 2024
/
KMT, TPP agree to use polls to determine joint presidential ticket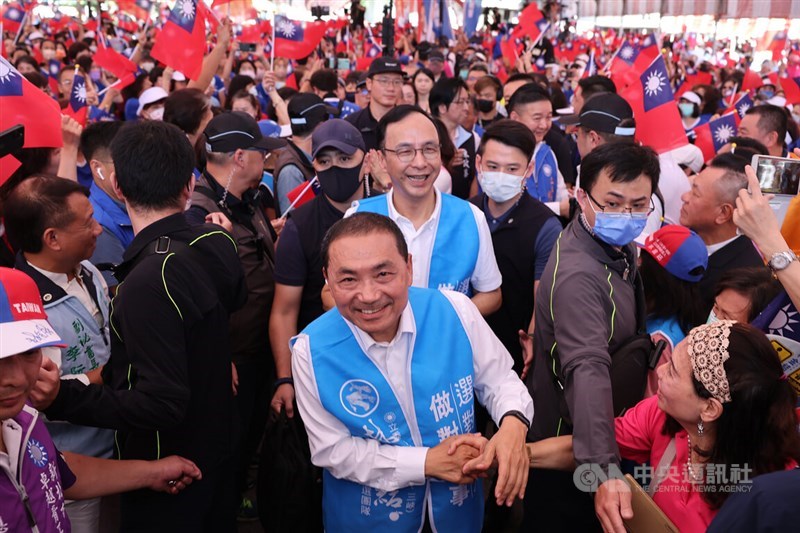 Taipei, Nov. 13 (CNA) The Kuomintang (KMT) and the Taiwan People's Party (TPP) have agreed to partly determine the order of a joint ticket for the 2024 presidential election through public polls, after months of deadlock, according to a KMT official, though there is still no agreement on the relative weighting.
The two main opposition parties in Taiwan have agreed to conduct a nationwide poll to decide whether KMT presidential nominee Hou Yu-ih (侯友宜) or the TPP's Ko Wen-je (柯文哲) should lead a joint KMT-TPP or TPP-KMT ticket, KMT Chairman Eric Chu (朱立倫) told press in Taipei on Sunday.
What remains to be determined is the content and rules of the polling, he added, months after suggesting an open primary to determine who would get top spot on the ticket.
Chu's comments came in the wake of endorsements from both former KMT President Ma Ying-jeou (馬英九) and Han Kuo-yu (韓國瑜), the KMT's unsuccessful 2020 presidential candidate, who expressed their support for using a public poll to determine the lead candidate on the ticket.
Nov. 11: Ex-President Ma backs polling as escape from KMT-TPP joint ticket morass
When questioned about the exact timeline for KMT-TPP collaboration, Chu said discussions are ongoing.
He added that the KMT will not insist on the other party fully aligning with KMT's policy preferences, and similarly the TPP should not rigidly adhere to its own opinions.
In a related development on Monday, Ko noted the urgency of determining the order of the presidential ticket.
He told reporters in Nantou County, central Taiwan, that the two parties have to agree on a joint ticket soon as "there is not much time left."
Aspiring candidates for Taiwan's 2024 presidential election must officially register their candidacies from Nov. 20 to 24 and are prohibited from campaigning on behalf of other candidates once officially on the ballot.
According to Ko, the two parties have reached consensus on most issues and policy platforms.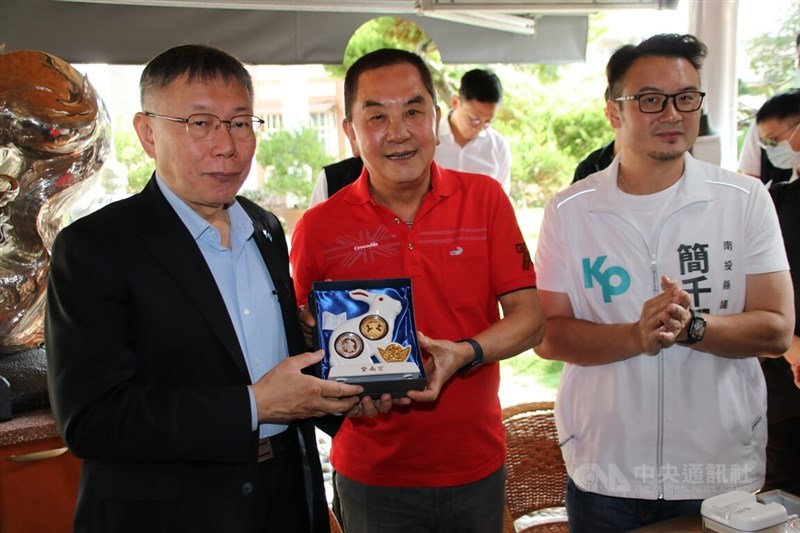 Regarding a central aim of the two parties collaborating, namely to maximize the number of legislative seats they win in the legislative election, which is being held on the same day as the presidential election, the former Taipei mayor said that there are still some minor disagreements that need to be resolved.
Ko also mentioned that the next time he meets with Chu, he hopes to make the decision public.
Ko said he plans to invite former President Ma to be a "witness," adding credibility to the meeting, rather than giving the public the impression the discussions are being held behind closed doors and secret, after Ma came out in public in favor of public polling.
On Jan. 13, 2024, Taiwanese voters will cast their ballots to elect the president and vice president, along with 113 members of the Legislative Yuan.
View All