ELECTION 2024
/
Lai says Taiwan's U.S. envoy tops his list of potential running mates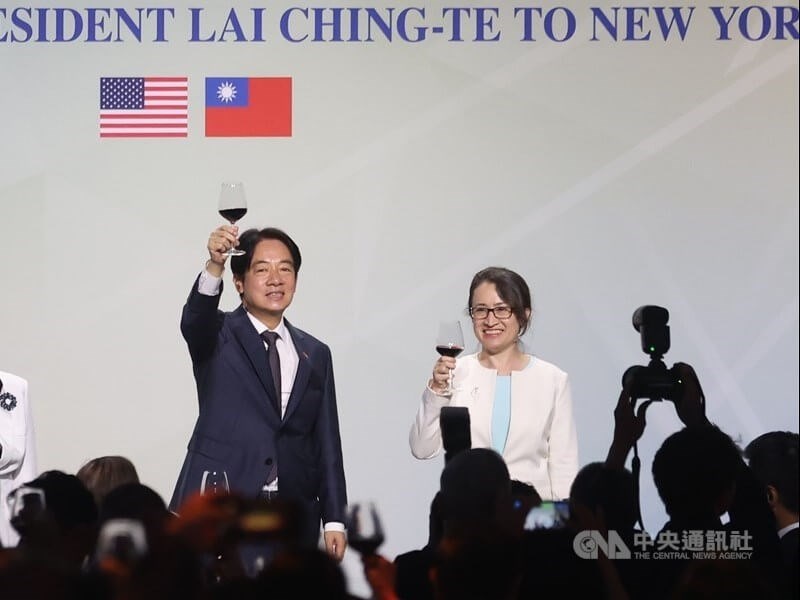 Taipei, Nov. 1 (CNA) Presidential frontrunner Lai Ching-te (賴清德) has said that Taiwan's envoy to the United States, Hsiao Bi-khim (蕭美琴), is "at the top" of the list of candidates he is considering as a running mate.
The Democratic Progressive Party (DPP) nominee, who is currently Taiwan's vice president, made the remarks in a trailer aired Tuesday for a TV interview with host Paul Lee (李四端).
In the interview clip, Lai said he currently has a list of six possible vice presidential picks, of whom Hsiao and former Culture Minister Cheng Li-chiun (鄭麗君) have generated the most discussion.
In addition to those two, Lai said he is also considering other candidates, mainly women, from the tech and culture sectors, but would only reveal his decision after the DPP announces its list of at-large legislator candidates.
Lai declined to name any of the other candidates he is considering, saying he did not want to cause them any trouble.
Lai, who implied he would select Hsiao at an event in Hualien last month, was pressed by Lee on whether Hsiao is "at the top" of his list of potential running mates, to which he replied, "yeah, you could say that."
Taiwan's presidential and legislative elections will be held on Jan. 13, 2024.
View All