ELECTION 2024
/
DPP's Lai pledges to support innovative start-ups in Taiwan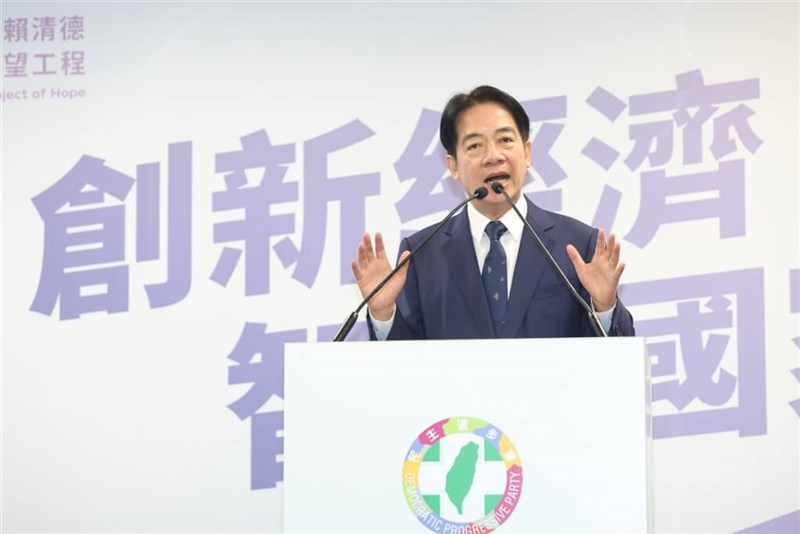 Taipei, Oct. 3 (CNA) Democratic Progressive Party (DPP) presidential candidate Lai Ching-te (賴清德) on Tuesday said that if elected he would expand financial support and loosen regulations to help Taiwan's innovative start-ups grow.
At a press conference at DPP headquarters in Taipei, Lai, who is also Taiwan's vice president, pledged to develop a "start-up ecosystem" in Taiwan that would provide a better environment for young people to develop their businesses.
Among Lai's goals were he to become president would be to create 20,000 jobs among start-ups in five years and turn Taiwan into a major "exporter" of innovative solutions in a decade, but he provided little detail as to how he planned to reach those goals.
His only specific was to promise seed funding through the National Development Fund and other funding programs, which already seems to be happening.
The government's National Development Fund currently provides angel funding to start-ups, which are defined as companies established for less than five years with paid-in or fundraising capital not exceeding NT$100 million (US$3.09 million).
Acquiring early-stage capital is the most challenging task for young entrepreneurs in Taiwan, and "strategic investments" by the government would help smooth their way as they start their businesses, he said.
Lai pledged NT$150 billion to finance the program and said the government would devise various investment strategies to manage different risks involving new and emerging businesses.
In 2018, when Lai was in charge of the executive branch of government as premier, President Tsai Ing-wen (蔡英文) pledged NT$10 billion in funding from the National Development Fund to support start-ups in Taiwan.
The most recent government figures showed that as of September 2020, the fund had poured approximately NT$1.63 billion into some 114 start-ups.
The vice president also said that a Lai administration would loosen regulations to spur start-up development and attract global marketing gurus to work in Taiwan.
His government would also encourage young Taiwanese entrepreneurs to go abroad for internships and other job opportunities in order to build their networks and get a better sense of global markets, he said.
View All