Black Hawk choppers to perform flyover rehearsal over Presidential Office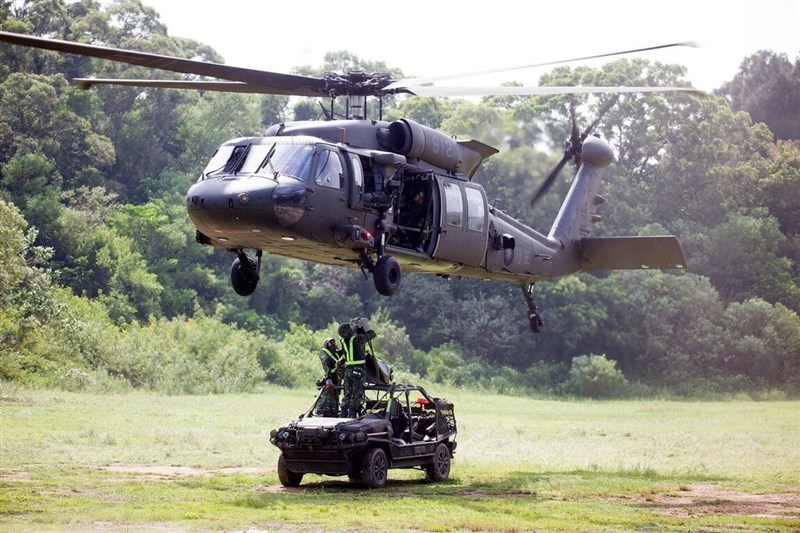 Taipei, Sept. 19 (CNA) The military's UH-60M Black Hawk helicopters will perform flyover rehearsals for the National Day festivities over the Presidential Office in Taipei this week, the event's preparatory committee said Tuesday.
The early-morning rehearsals will be carried out on Thursday and Saturday to ensure the flyover during the Republic of China National Day celebrations on Oct. 10 proceeds smoothly, the committee said.
The helicopters will be deployed from bases at Taipei Songshan Airport and Hsinchu Air Base, the committee said.
The National Day flyover display taking place in Taipei this year will consist of various military aircraft, including CH-47SD Chinook transport helicopters, and Taiwan's domestically made AT-3 and Brave Eagle advanced jet trainers.
Furthermore, the committee said half-scale and full-scale flyover training exercises involving the aircraft will be separately conducted on Sept. 28 and Oct. 4.
Information regarding the ROC National Day celebrations on Oct. 10 can be viewed at https://rocbirthday.tw/.