Taiwan slams Elon Musk for calling it 'an integral part of China'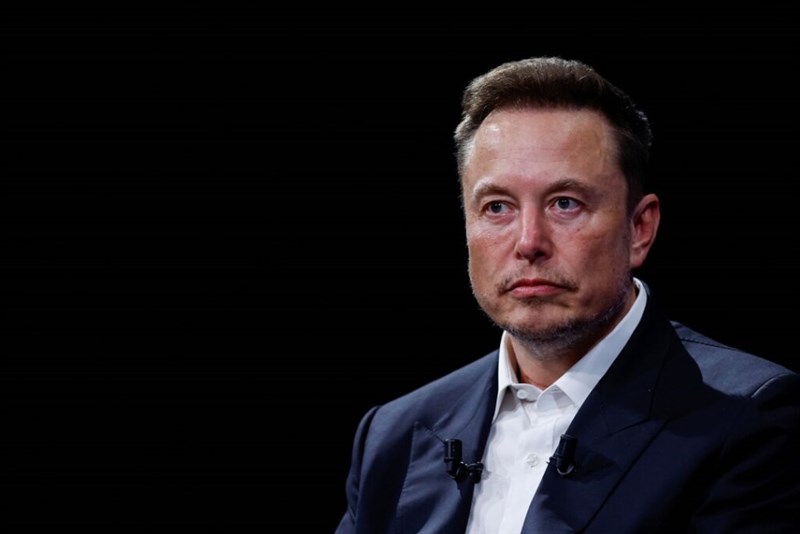 Taipei, Sept. 14 (CNA) Taiwan's government fired back at Elon Musk, the owner of social media platform X, formerly known as Twitter, after he referred to Taiwan as "an integral part of China" Wednesday, saying Taiwan is "not for sale" and not part of China.
Musk, who is also the CEO of Tesla electric car company and SpaceX, a rocket and spacecraft manufacturer, made the comments on the "All In" podcast while answering a question about China and the future of his involvement with the country, according to a report Wednesday by The Independent, a British online newspaper.
During the interview, Musk said "I think I understand China well," and then proceeds to compare Taiwan to Hawaii, asserting it is "an integral part of China that is arbitrarily not part of China."
Taiwan's Ministry of Foreign Affairs subsequently called out Musk on X.
Foreign Minister Joseph Wu (吳釗燮) responded to the business tycoon in a post on X late Wednesday, saying that he hoped Musk would ask Beijing to allow its people access to X which is banned in China along with many other major Western social media platforms like Facebook.
"Hope @elonmusk can also ask the #CCP to open @X to its people. Perhaps he thinks banning it is a good policy, like turning off @Starlink to thwart #Ukraine's counterstrike against #Russia," Wu wrote on the platform.
During Russia's war on Ukraine, Musk reportedly refused to allow Ukraine to use SpaceX's Starlink internet service to launch a surprise attack on Russian forces in Crimea in September 2022.
"Listen up, #Taiwan is not part of the #PRC & certainly not for sale!" Wu wrote.
In addition, The Independent cited CNN as saying that Hsiao Bi-khim (蕭美琴), Taiwan's representative to the U.S., made the country's position clear last year in one statement: "Taiwan sells many products, but our freedom and democracy are not for sale."
On Thursday, MOFA spokesman Jeff Liu (劉永健) criticized Musk for turning a blind eye to China's restrictions on online freedom of expression and blocking social media sites such as X from being accessed and for pandering to China.
Liu added that if Musk made the remarks for business benefits, then such remarks are not worthy of attention and the speaker does not deserve respect.
MOFA has no idea whether Musk's free will is for sale or not but Taiwan's is absolutely not for sale, he emphasized.
This was not the first time Wu has criticized Musk. In May, Wu told the billionaire that the value of democracy transcends that of money in response to a comment by Musk that China will inevitably integrate Taiwan.
"Mr. @ElonMusk, other than money, there is something we call VALUES," Wu tweeted with his initials JW, tagging Musk and capitalizing the word "values" in the tweet, posted through the official Twitter account of MOFA.
Related News
May 22: Foreign minister pans Elon Musk for saying China will integrate Taiwan