DEFENSE
/
Taiwan proposes largest-ever defense budget for 2024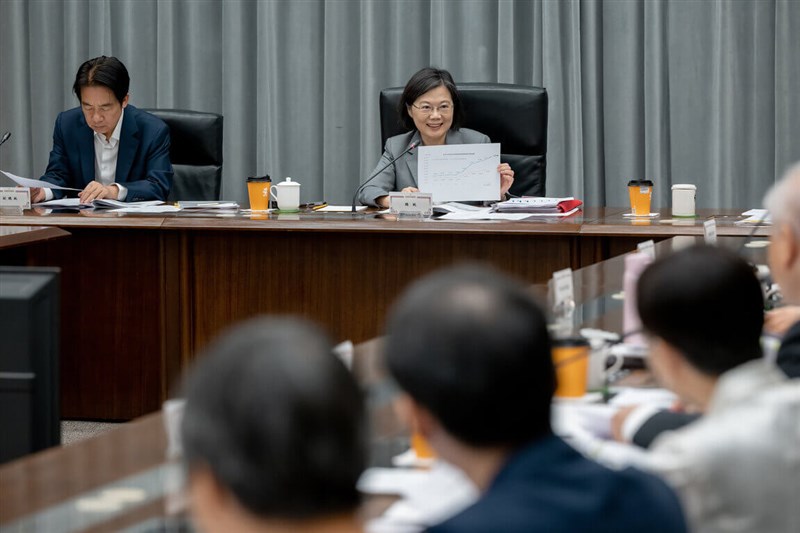 Taipei, Aug. 21 (CNA) Taiwan's government will seek to hike defense spending by 3.5 percent to a record NT$606.8 billion (US$19 billion) in 2024, according to details from the central government's budget proposal released on Monday.
The plan, which was presented by the Cabinet to President Tsai Ing-wen (蔡英文), would set government spending at NT$2.882 trillion -- up by about 7 percent from 2023 -- and projects total revenues of NT$2.709 trillion, the Presidential Office said in a press release.
In the statement, Tsai was cited as saying that social welfare spending would account for the largest portion of the budget, and receive the largest funding increase, although no exact figure was given.
However, the plan will allocate NT$120.1 billion on programs related to Taiwan's low birth rate and aging population, and NT$87.6 billion on long-term care services for the elderly, Tsai said.
Meanwhile, total defense spending -- comprising allocations to the Ministry of National Defense, as well as special budgets and other funds -- would reach NT$606.8 billion under the proposed budget, Tsai said.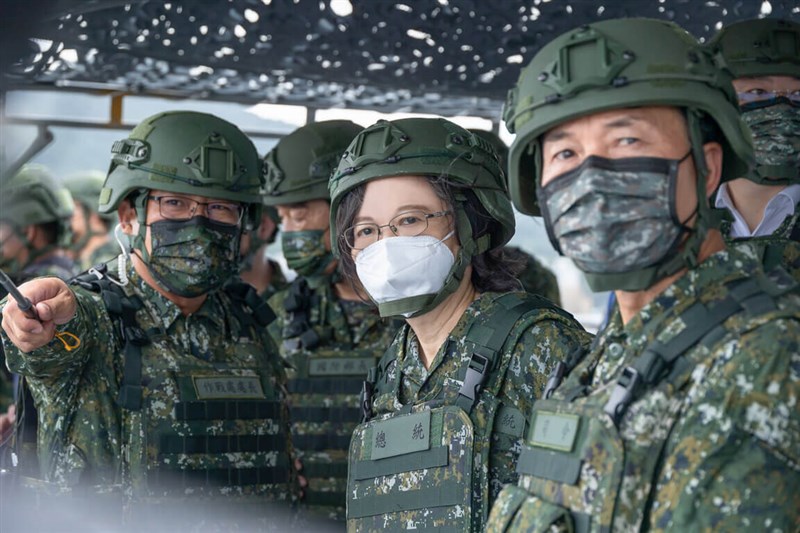 That figure, an increase of 3.5 percent over 2023, would be the highest absolute amount Taiwan has ever allocated for defense, and would amount to around 2.5 percent of GDP, according to Tsai.
In comparison, China in March announced a 7.2 percent increase in its defense budget for the coming year, from the 1.55 trillion yuan (US$213.5 billion) it reported allocating in 2023.
The government's budget plan would also allocate NT$115 billion toward paying off the national debt, marking the highest total in 23 years, Tsai said.
More details on the proposed 2024 budget -- the last of Tsai's tenure -- are expected to be released after it is presented at a Cabinet meeting on Thursday.
Following approval by the Cabinet, the budget will also be debated and voted on by the Legislature.
Related News
Aug. 19: Taiwan accuses China of trying to influence elections through military drills
Aug. 15: China should not overreact to Lai's stopover in U.S.: State Department
Aug. 7: New military police battalion to be garrisoned in south Taipei: Source
ANALYSIS/China boosts naval presence, ability to invade Taiwan: ex-U.S. Navy captain
View All