Penghu County Council speaker, secretary indicted over alleged graft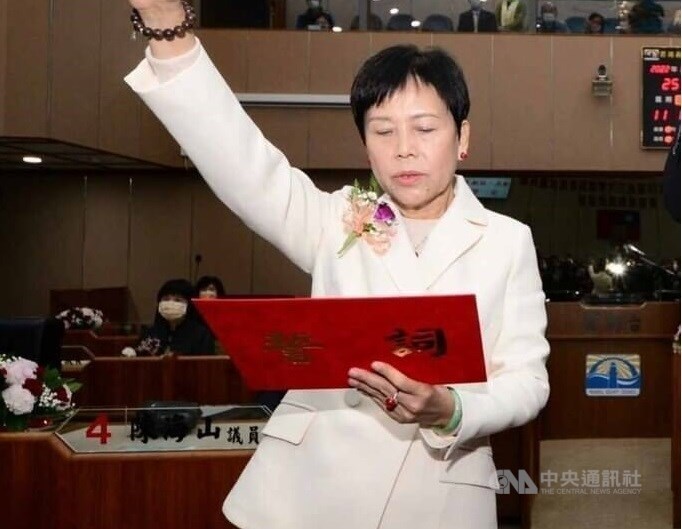 Taipei, July 4 (CNA) Prosecutors in Penghu County on Tuesday charged County Council Speaker Liu Chen Zhao-ling (劉陳昭玲) of the Kuomintang and her secretary with corruption for allegedly soliciting bribes from other local government officials.
According to the indictment, Liu Chen instructed her secretary, Chen Shu-mei (陳淑美), to solicit bribes from officials in Penghu's public transportation management office, education department, fire bureau and public health bureau between 2017 and 2021.
Specifically, Liu Chen and Chen pressured the officials to pay them "lobbying fees" of between NT$100,000 (US$3,215) and NT$1 million in return for various favors, and, in one instance, pay Liu Chen NT$150,000 for a used luxury handbag, the indictment said.
The Penghu District Court is set to hold a bail hearing on Wednesday for Liu Chen, who has been detained since March 14 as prosecutors investigated the case.
Meanwhile, eight other suspects in the case were granted amnesty under deferred prosecution agreements, in which they admitted to their crimes and agreed to pay fines ranging from NT$50,000 to NT$300,000, prosecutors said.
In the indictment, prosecutors urged the court to impose an "appropriate" penalty on Liu Chen, whom they said had abused her position as a public official, colluded with other suspects and asked Chen to destroy evidence.
Prosecutors called for a more lenient penalty for Chen, on the grounds that she quickly admitted her crimes to investigators and provided them with crucial evidence on how she and Liu Chen had solicited and accepted bribes.
Prior to her arrest in March, the 67-year-old Liu Chen was a dominant figure in Penghu politics, having served more than 40 years in the county council, including 20 years as the body's speaker.