#METOO
/
Taiwan's ex-envoy to Philippines denies alleged sexual assault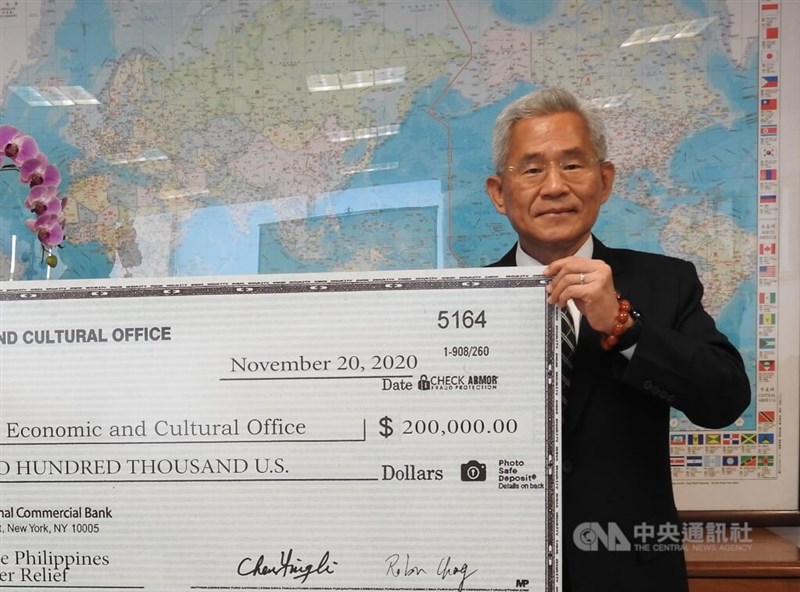 Taipei, June 10 (CNA) Taiwan's former representative to the Philippines Michael Hsu (徐佩勇) has denied accusations that he sexually assaulted a local employee during his stint in Manila.
Lawyer Yen Wen-cheng (顏文正) said on behalf of Hsu in a statement Saturday that the accusation by an anonymous whistleblower was "not true" and "slanderous."
The allegation has "seriously marred [Hsu's] reputation," hence the libel lawsuit against the whistleblower and any media outlets that report the matter without verification, Yen said in a statement addressed to "chief editors and journalists with all the media organizations."
He was referring to the whistleblower who published a post on a Taiwanese online forum on Friday, accusing Hsu of forcibly undressing and touching his secretary inappropriately, among other unwanted sexual advances at the Taipei Economic and Cultural Office in the Philippines.
According to the post, the employee, who worked at the de-facto Taiwanese embassy in Manila, had lodged multiple complaints against Hsu, but they were never addressed.
The post did not elaborate on how the employee had filed the complaints and whether or not they were lodged with Taiwan's foreign ministry.
Yen, without elaborating, said Hsu had acknowledged that he had made "remarks that made the Filipino female worker uncomfortable." Hsu later apologized to the employee and his apology was accepted, according to Yen.
Meanwhile, Taiwan's Ministry of Foreign Affairs said in a press release on Friday night that Hsu, who assumed the role of Philippines envoy in June 2018, was currently under investigation by the ministry over the sexual assault accusation.
According to the ministry, Hsu was transferred back to Taiwan shortly after the ministry learned of the allegation in April.
In its release that came only hours after the whistleblower's post began attracting media attention, the ministry did not comment specifically on the accusation against Hsu.
Neither did the ministry provide further details of its investigation, such as when it would be concluded.
View All