Military faulted in accident leading to soldier's death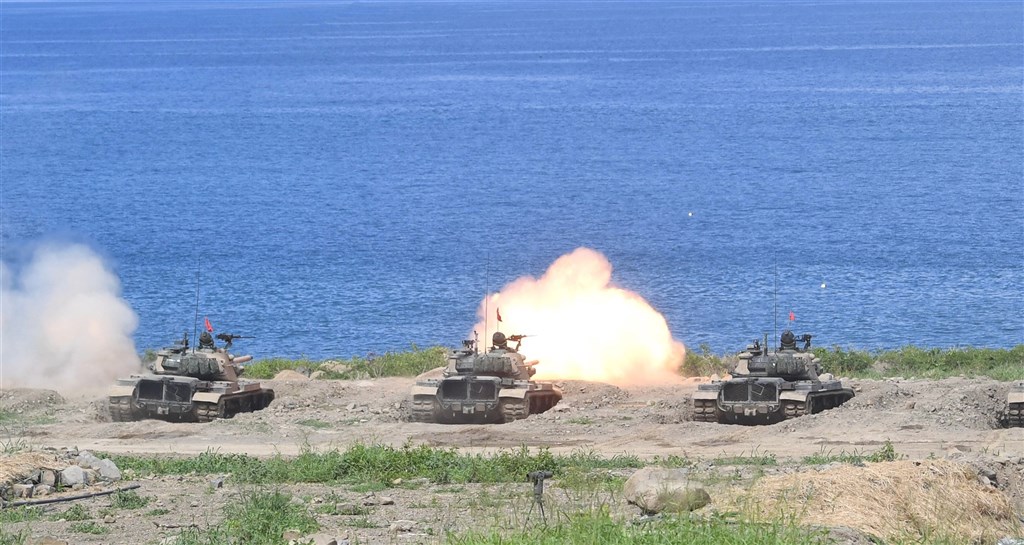 Taipei, March 29 (CNA) The Control Yuan on Wednesday asked Taiwan's military to take steps to correct its negligence that ultimately resulted in one soldier being killed and another injured while performing maintenance on a tank in southern Taiwan in July 2022.
The agency, which investigates and disciplines public servants and agencies, said the Ministry of National Defense (MND) and the Army Command Headquarters failed to supervise military officers responsible for training conscripts doing their compulsory four-month military service.
That failure resulted in the death of 24-year-old conscript Chuan Jo-yao (全若堯), who was about to be discharged before the deadly incident.
According to the Army, Chuan and another sergeant, surnamed Chiang (蔣), were both listed with the 564th Army Brigade under the 8th Army Corps and were being trained at the Joint Operations Training Base Command in Pingtung County when the incident occurred on July 21, 2022.
While doing maintenance on a CM-11 tank, Chuan and Chiang were both hit by the gun barrel, Chuan inside the tank cabin and Chiang outside the tank, "due to an abnormality in the turret stabilization system."
Chuan was pinned underneath the gun barrel inside the tank's turret and was later pronounced dead in a hospital.
Chiang suffered from relatively minor non-life-threatening injuries.
The Army later punished and demoted several military officers after they were deemed to have failed to follow military regulations.
Citing MND and Army regulations, the Control Yuan report on its investigation released Wednesday found that conscripts such as Chuan who are doing their compulsory military service are not allowed to engage in high-risk tasks.
Chuan's superior officers apparently disregarded the regulation, however, and sent him to maintain the tank, which is considered a high-risk job that can only be done by certified military personnel serving in the military voluntarily.
The MND and Army's supervision failure and disregard of potential risk factors, coupled with their violation of related training regulations, led to the deadly accident, it said, and called on them to conduct a thorough review.
MND and Army told CNA that they respected the Control Yuan report and have already taken corrective steps to make sure a similar tragedy will not happen again.