Government confirms chair of U.S. new China committee visited Taiwan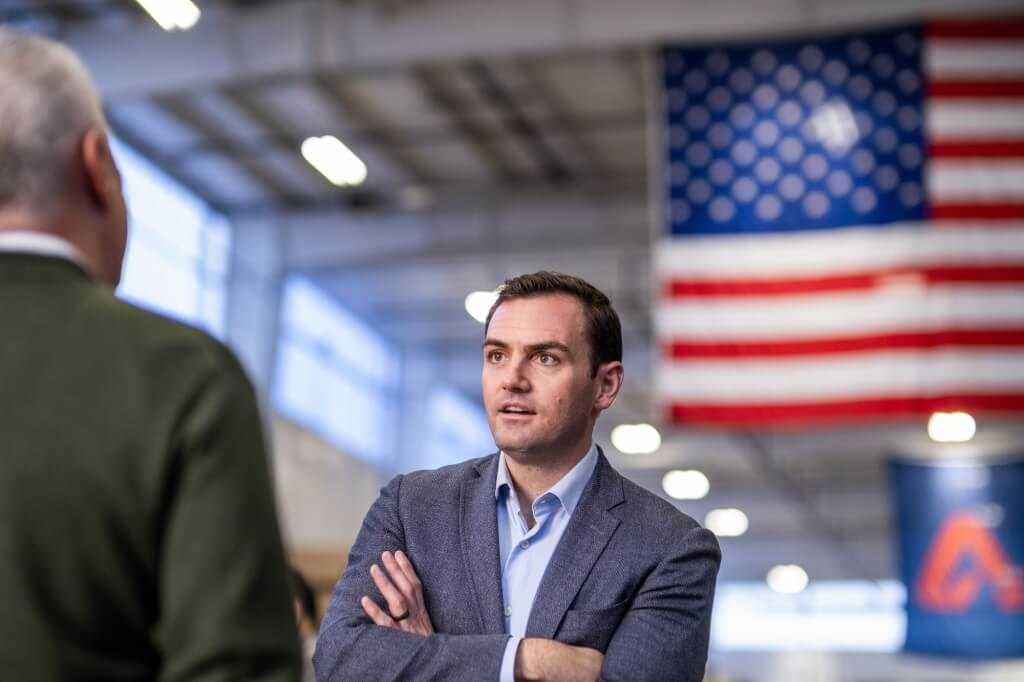 Taipei, Feb. 23 (CNA) U.S. Representative Mike Gallagher, chair of a new House select committee on China, met with President Tsai Ing-wen (蔡英文) and Vice President Lai Ching-te (賴清德) in Taipei last week, a government spokesperson confirmed Thursday.
Presidential Office Spokesperson Kolas Yotaka said that Tsai and Lai met with the Wisconsin Republican separately during his visit to Taipei from Feb. 17 to 20, and thanked Gallagher for supporting Taiwan.
The president, vice president, and Gallagher also pledged to work together to jointly safeguard democracy, freedom and peace, according to the spokesperson.
Meanwhile, the Ministry of Foreign Affairs said that Gallagher had met Foreign Minister Joseph Wu (吳釗燮) as well as Taiwanese business leaders while in Taipei
The government's clarification comes after Gallagher disclosed details of the previously unannounced trip in an interview published in the Washington Post Thursday.
Gallagher told the Washington Post that he kept news of his trip secret in light of China's response to then-Speaker Nancy Pelosi's 19-hour visit to Taipei last August.
Following Pelosi's 19-hour visit, the first by a sitting U.S. House speaker to the country in 25 years, Beijing conducted several days of large-scale military drills in waters around Taiwan that went beyond previous military maneuvers, such as flying fighter jets in Taiwan's air defense identification zone.
Gallagher, appointed chair of the bipartisan House Select Committee on Strategic Competition between the United States and the Chinese Communist Party last December, added that he had met Tsai, Lai and defense minister Chiu Kuo-cheng (邱國正).
He also said that every official he met in Taiwan told him that Taiwan was frustrated by weapon delays, which stood at around US$19 billion.
"That was the biggest thing we heard from every major Taiwanese leader -- concerns over delays," said Gallagher. "That's troubling the Taiwanese, and I think that's unacceptable."
Gallagher, who had never visited Taiwan before, also said he came away impressed by the urgency with which the government took the threat posed by Communist Party-led China and its fast-growing military.
On U.S. House Speaker Kevin McCarthy's planned Taiwan trip, Gallagher told the Washington Post that he planned to hold a select committee session in Taiwan sometime before this summer and then report back to McCarthy.
MOFA Spokesperson Jeff Liu (劉永健) said that while the ministry has not heard about the planned select committee session, MOFA was in close contact with U.S. congressional representatives.