Visiting U.S. lawmakers meet with President Tsai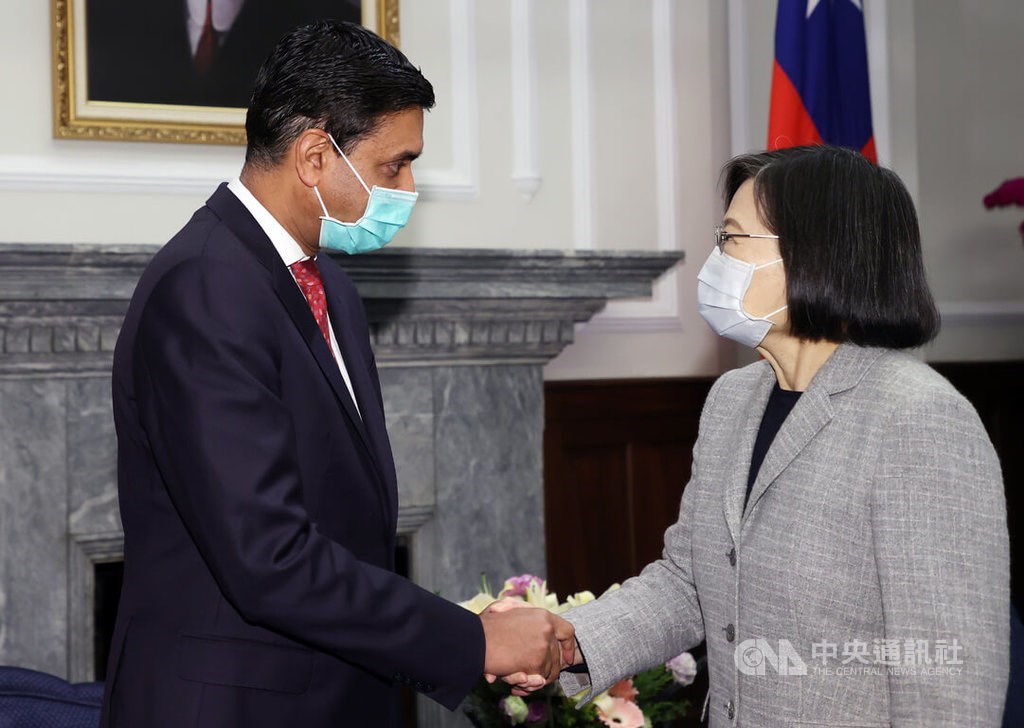 Taipei, Feb. 21 (CNA) A visiting United States House of Representatives delegation led by Democrat Ro Khanna met with President Tsai Ing-wen (蔡英文) in Taipei Tuesday.
"We are here to affirm the shared values between the United States and Taiwan: a commitment to democracy [and] a commitment to freedom," said Khanna, who is a member of the newly formed Select Committee on the Strategic Competition between the United States and the Chinese Communist Party.
Established in January, the committee is tasked with investigating issues related to U.S.' economic and security competition with China and making policy recommendations.
Khanna added that the delegation also looked forward to exploring ways to strengthen public and private economic relationships and military partnerships with Taiwan.
Tsai, meanwhile, said Taiwan and the United States should "leverage their respective strengths and together build more resilient technology industrial chains."
Tsai noted that the two countries have collaborated on semiconductors, 5G communications and renewable energy under bilateral science and technology initiatives.
"Going forward, Taiwan will cooperate even more actively with the United States and other democratic partners to confront such global challenges as authoritarian expansion and climate change," Tsai added.
Also in the delegation, which arrived in Taiwan on Sunday for a five-day visit, are select committee member Jake Auchincloss, Auchincloss' fellow Democratic congressman Jonathan Jackson, and Republican Representative Tony Gonzales.
According to Khanna, the delegation met with Taiwan Semiconductor Manufacturing Co. (TSMC) founder Morris Chang (張忠謀) and Taiwanese lawmakers across parties over the past two days.