Taiwan-donated winter supplies arrive in Ukraine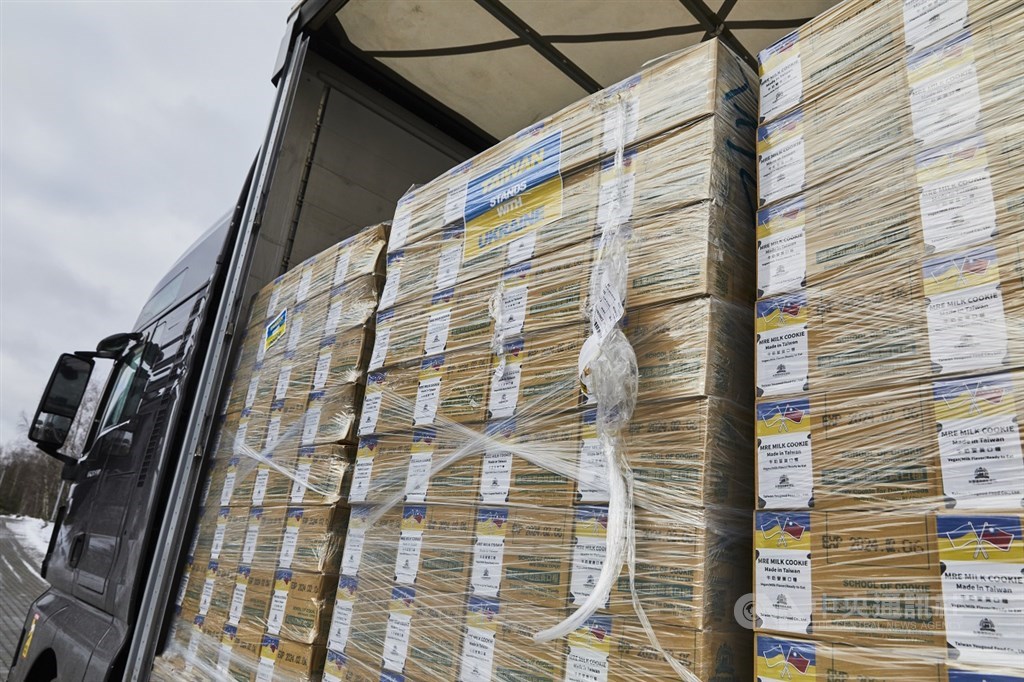 Istanbul, Feb. 3 (CNA) A batch of essential winter supplies sent by Taiwan to Ukraine recently arrived in the war-torn country via Poland.
The first 155 pallets of items, out of a total of 95.8 metric tons donated by Taiwan, were delivered to the Ukrainian city of Lviv on Jan. 28, including blankets, wool hats, scarves, gloves and biscuits, the Taipei Representative Office in Poland told CNA Friday.
The rest of the materials will be delivered in batches to cities across Ukraine according to the needs of the Ukrainian side, it added.
A donation ceremony held Jan. 31 in the southeastern Polish city of Rzeszów was attended by Taiwan's representative to Poland Bob Chen (陳龍錦), Polish Center for International Aid (PCPM) official Tomasz Lipert, and founder of the Ukrainian non-governmental organization ForestCom Dmytro Karabchuk.
Through the collaboration between Taiwan, Poland and Ukraine, Taiwan wants the people of Ukraine to know it cares about their plight and they are not alone, Chen said, adding that Taiwan will also assist the country with post-war reconstruction efforts in the future.
In addition to the latest 95.8 metric tons of humanitarian aid, high-capacity generators bought with Taiwanese government-donated funds were received in Kyiv in December, as part of an international effort to help the country battle widespread power outages due to Russian air strikes on critical infrastructure.
In January, Taiwan pledged an additional US$2 million to fund more emergency electricity generation in three Ukrainian cities that have been particularly hard hit by Russia's invasion.