Ex-Taoyuan Mayor Cheng to serve as deputy premier: Source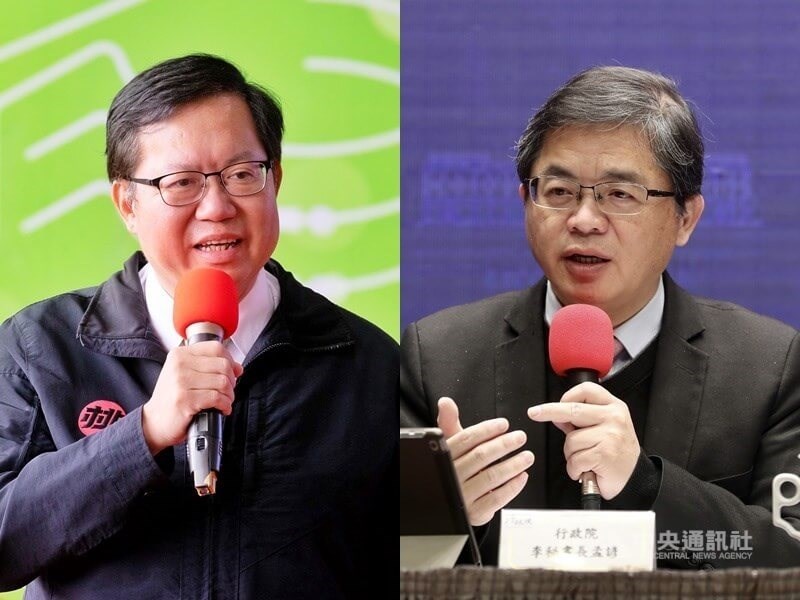 Taipei, Jan. 27 (CNA) Former Taoyuan Mayor Cheng Wen-tsan (鄭文燦) has been selected to serve as deputy premier in Chen Chien-jen's (陳建仁) new Cabinet, a government source confirmed on Friday.
Meanwhile, Cabinet Secretary-General Li Meng-yen (李孟諺) will remain in his current post, while Deputy Interior Minister Chen Tsung-yen (陳宗彥) will serve as Cabinet spokesperson, according to the source, who asked to remain anonymous.
The decision on the three high-level Cabinet posts was finalized on Friday afternoon, the source said, following the announcement that morning of Chen Chien-jen's appointment as premier.
Cheng, 55, was Taoyuan's first mayor after it was designated as a special municipality and was also the first Democratic Progressive Party (DPP) leader of Taoyuan in 13 years.
He served two four-year terms -- the most allowed under Taiwan's laws for city and county chiefs -- from 2014 to 2022, and recently led a DPP committee reviewing the reasons for the party's loss in Taiwan's Nov. 26 local elections.
Cheng was previously thought of as a possible candidate for premier, but his reputation took a hit after his admission last month that National Taiwan University had revoked his master's degree after he was found to have plagiarized parts of his thesis.
According to sources, the Cabinet of current Premier Su Tseng-chang (蘇貞昌) is expected to resign en masse on Jan. 30, clearing the way for the new Cabinet to be sworn in during an official handover ceremony on Jan. 31
Update
Jan. 30: Full Cabinet lineup settled with appointment of academics, DPP cadres