Chen Chien-jen to focus on post-COVID-19 recovery as premier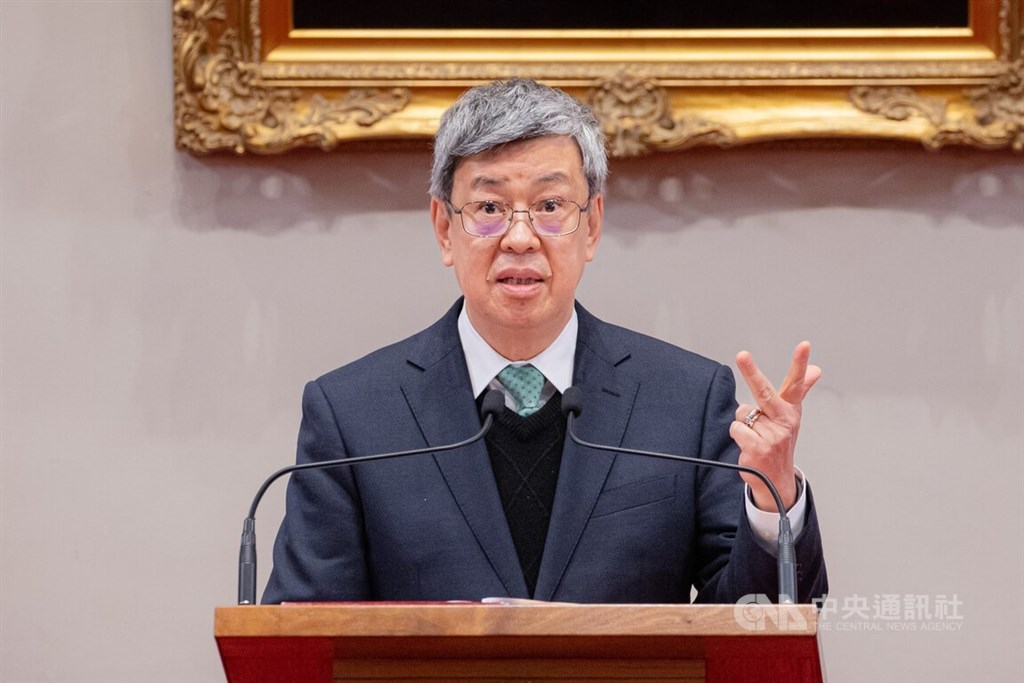 Taipei, Jan. 27 (CNA) President Tsai Ing-wen (蔡英文) said Friday that former Vice President Chen Chien-jen (陳建仁), who has been appointed Taiwan's new premier, would be tasked with guiding the country's economic recovery in the post-pandemic era.
In a statement, Cabinet spokesman Lo Ping-cheng (羅秉成) said Premier Su Tseng-chang (蘇貞昌) will lead his Cabinet to resign en masse on Jan. 30, while a handover ceremony will be held the following day.
At Friday's press conference, Tsai said Chen had provided timely assistance to the nation as head of the health department (now the Ministry of Health and Welfare) in 2003 during the deadly SARS epidemic, adding that he was once again picking up the baton at a time when Taiwan faced political and economic turbulence.
Tsai said she expected Chen to further ease Taiwan's COVID-19 restrictions in pursuit of economic recovery and helping people's lives return to normal.
In addition, Chen will overhaul national policies related to child care, long-term care, housing, student loan , as well crack down on organized crime, narcotics, fraud and human trafficking, Tsai said.
Tsai further said that she had also tasked Chen with improving the competitiveness of the nation's agricultural and fishery sectors, bolstering small- and medium-sized enterprises, and reinventing and upgrading traditional industries.
Another area of focus for Chen's new Cabinet will be Taiwan's "six key strategic industries" -- information and communication technology, information security, precision healthcare, defense, renewable energy, and wartime necessities, Tsai said.
To this end, Chen has also been asked to continue consolidating the nation's technical advantage in the semiconductor industry, thereby boosting the country's overall economic competitiveness, Tsai added.
Chen, an academic-turned-politician, is well known for his urbane manner, Tsai said, adding she hopes that under Chen's leadership, his Cabinet will be "caring and unwavering" in healing post-pandemic Taiwan.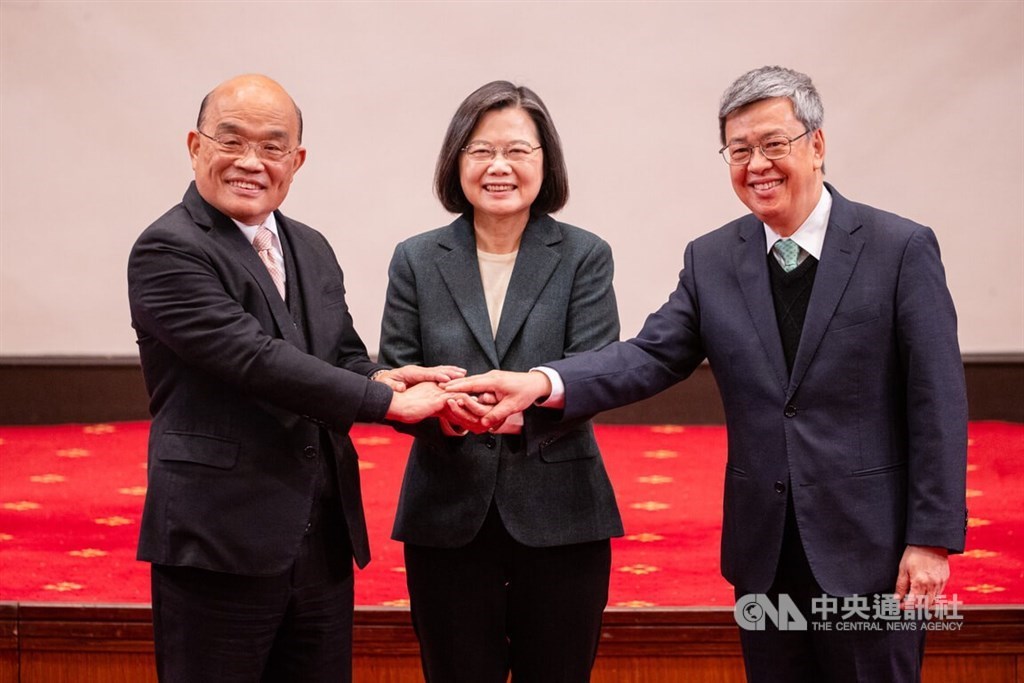 Addressing the departing Su, Tsai thanked the premier for demonstrating remarkable resolve and efficiency in leading Taiwan through the trials and tribulations of COVID-19, African swine fever, inflation, and a prolonged drought.
Tsai also thanked Su for standing with her as her administration sought to push through "difficult" policies and reforms such as legalizing same-sex marriage, allowing ractopamine-pork imports from the United States, and extending conscription.
Chen said that he faced a hard choice when Tsai asked him during the Lunar New Year holiday about becoming premier, as he would have to leave his role at Academia Sinica's Genomic Research Center and had a "tough act to follow."
Nevertheless, Chen added, he accepted Tsai's offer as he felt a duty to give back to the country that nurtured him, a responsibility he felt he could not shy away from.
Chen said he would endeavor to accomplish the tasks Tsai had entrusted him in addition to addressing and expanding existing policies that support people's livelihoods.
As a result, Chen said he would focus on economic recovery, bolstering the "social security net," improving public infrastructure, and boosting Taiwan's six key strategic industries.
Chen added he would also place an emphasis on communicating with the public, listening to the needs of the people, and heeding public opinion, while ensuring that workers, families with young children and the disadvantaged would receive the support they need.
Update
Jan. 30: Full Cabinet lineup settled with appointment of academics, DPP cadres
Jan. 27: Taiwan politicians respond to Chen Chien-jen's appointment as premier