Ex-VP Chen Chien-jen expected to be named new premier Friday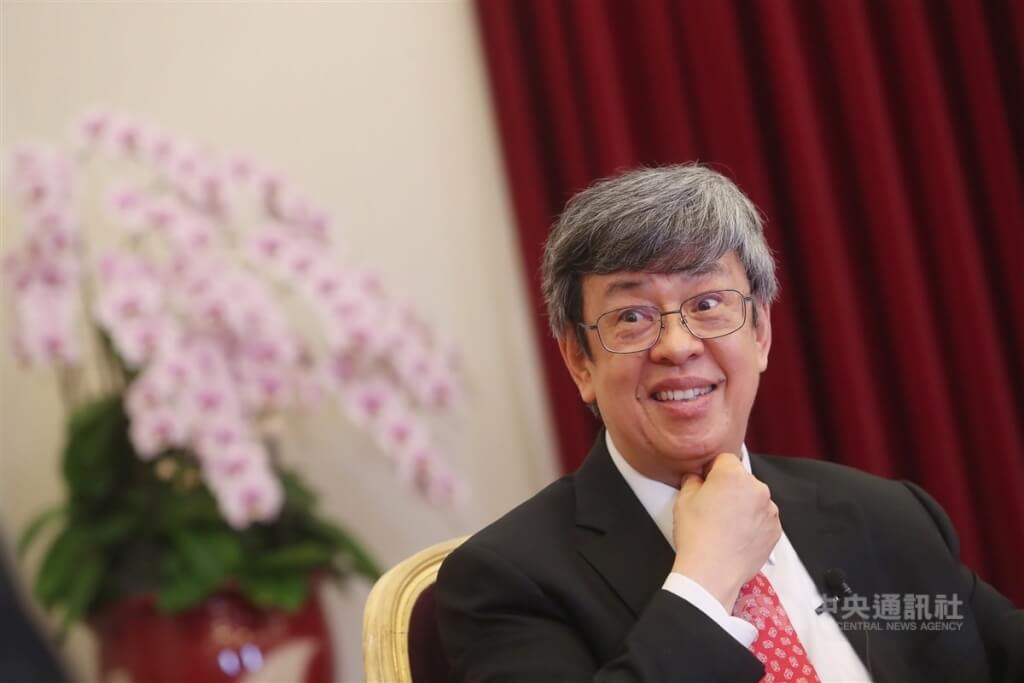 Taipei, Jan. 25 (CNA) Former Vice President Chen Chien-jen (陳建仁) is expected to be named Taiwan's new premier on Friday, following news Wednesday that President Tsai Ing-wen (蔡英文) had "formally consulted" Chen and made a "final decision."
In a statement Wednesday, Presidential Office spokesman Xavier Chang (張惇涵) said that "regarding the candidate for the new premier, President Tsai had invited former Vice President Chen Chien-jen (for a meeting) this afternoon to exchange views on major state affairs, and had finalized the decision after formally consulting with Chen."
The president then immediately informed Premier Su Tseng-chang (蘇貞昌) and Vice President Lai Ching-te (賴清德) of her decision, and will hold a press conference on Friday to make the announcement, Chang said.
Chang added that the Tsai administration aimed to stabilize the political situation in Taiwan and to swiftly put a new Cabinet in place after the Lunar New Year so that various state affairs could be carried out seamlessly and smoothly.
The Presidential Office's statement came after the Liberty Times reported Wednesday that Chen had agreed to assume the premiership after Tsai spoke with him during the Lunar New Year holiday.
If appointed premier, Chen would be taking over the post from Su, the longest-serving premier since direct presidential elections in Taiwan began in 1996.
Su tendered his resignation on Jan. 19 and said that he and other Cabinet officials would stand down in response to an electoral setback by the ruling Democratic Progressive Party (DPP) on Nov. 26, 2022.
The DPP suffered a bruising defeat in local government elections, winning only five of 21 city and county leadership posts on the ballot.
Tsai immediately resigned as DPP chair in the wake of the drubbing, with calls for a Cabinet reshuffle following soon after.
Chen's expected return to government comes following a stint as a researcher at Academia Sinica's Genomics Research Center. The epidemiologist-turned-politician also served as vice president of the national academy prior to resigning to bid for Taiwan's vice presidency in late 2015.
Nevertheless, he has remained active in Taiwan's political scene, joining the DPP in February 2022 as a member and later campaigning for former Health Minister Chen Shih-chung (陳時中) while the latter was running for Taipei mayor in the November elections.
In early January, Chen, a Catholic and a member of the Vatican Pontifical Academy of Sciences, visited the Holy See to attend the funeral service of Pope Emeritus Benedict XVI as Tsai's special envoy.
Chen first entered politics in 2003, when he was appointed to head the health department (now the Ministry of Health and Welfare) and led the country's fight against the deadly SARS epidemic.
Responding to the news of Chen's impending appointment, ruling Democratic Progressive Party lawmakers said Wednesday that they hoped the former vice president could help Taiwan leave the COVID-19 pandemic behind, as well as boost the economy and take care of the disadvantaged.
Opposition Kuomintang legislators, including Chiang Chi-chen (江啟臣), urged Chen to present a clear policy direction for his premiership, whether it is focused on the economy, public health, national defense or cross-strait relations.
Related News
Jan. 19: Premier tenders resignation, urges Cabinet reshuffle