Reform to free active forces to focus on territorial defense: Expert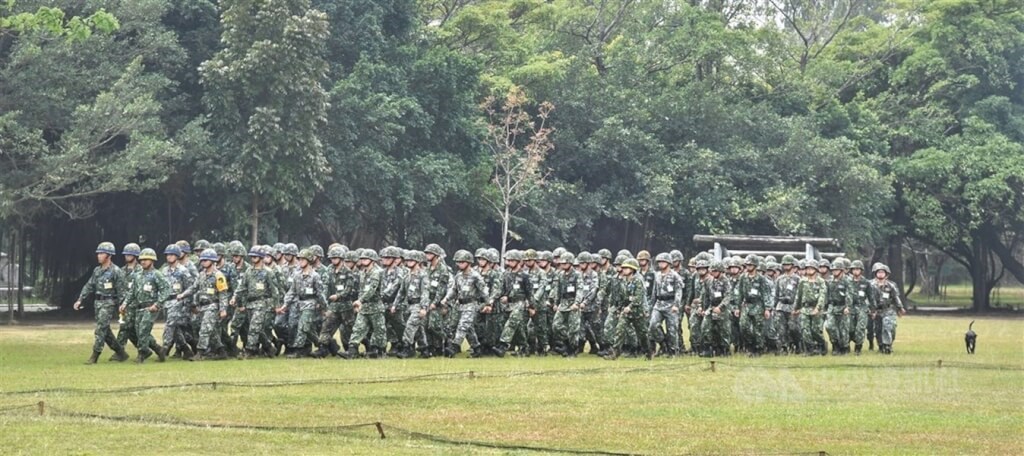 Taipei, Dec. 28 (CNA) The reform of Taiwan's military announced by President Tsai Ing-wen (蔡英文) on Tuesday was aimed at freeing active duty forces to focus on combat preparedness missions and boost the ability of reserve forces to serve as a stronger backup, a military expert told CNA.
Han Gan-ming (韓岡明), a research fellow at the government-funded Institute for National Defense and Security Research (INDSR), said the proposed reform announced by Tsai clearly delineates the main tasks of its voluntary, compulsory, reserve and civil defense units.
According to the proposed reform, Taiwan's voluntary force, which constitutes the backbone of its armed forces, will be responsible for defending the country's territory, airspace, and surrounding waters.
Conscripts serving their mandatory one-year-service and reservists, meanwhile, will be responsible for handling homeland defense and guarding military posts and key infrastructure while serving as backup forces for the armed forces, according to the plan.
Civil defense units will be mainly responsible for playing supportive role during wartime and help disaster relief efforts in peacetime.
Explaining the rationale behind the proposed reform, Han, a retired Army one-star general, told CNA that homeland defense at present is mainly the responsibility of reservists.
The problem with that, Han said, is that reserve forces consisting of reservists need a longer period of time to become combat ready for such a mission because they would only be called up to serve in a unit in the event of war.
Now with the lengthening of compulsory military service to one year, conscripts who have received longer and more intensive training can adapt to homeland defense roles alongside reservists more quickly and capably, he said.
This will also allow voluntary forces, the backbone of Taiwan's armed forces, to fully focus on defending the country's territory, he said.
Han, who headed the Defense Ministry's All-out Defense Mobilization Office from 2016-2021, also said the current four-month conscription period is too short to generate enough corporals, lieutenants and second lieutenants to meet Taiwan's military needs.
Those officers are critical elements of combat units and responsible for training reservists and conscripts, but other experts have warned that there may not be enough of them to handle important missions and the extra training demands of the new system.
Han estimated that within three to five years after the launch of the new system in 2024, the armed forces will have more qualified corporals, lieutenants and second lieutenants who will be able to take up key roles as reservists responsible for homeland defense missions.
The president brought up the structural reform at the same press event at which she announced that compulsory military service in Taiwan will be extended from four months to one year to counter the threat of an increasingly assertive China, starting in 2024.
With the service period lengthened, Tsai also promised to increase the monthly salary of conscripts, from the current starting salary of NT$6,510 (US$212) to NT$20,320, to make sure they have enough income to cover their basic daily expenses.
Taiwan's military is currently a mainly volunteer force, with conscripts serving in a supporting role, with the total number of troops at around 215,000.
As of 2021, there were a total of 160,000 voluntary military personnel.
According to Chieh Chung (揭仲), an associate research fellow with the National Policy Foundation in Taipei, the extension of the compulsory military service period should give Taiwan's armed forces an extra 60,000 to 70,000 servicement starting in 2027.
Related News
Dec. 28: Mixed reaction over pay raise with military service extension
Dec. 27: Extended military service to include higher pay, longer boot camp: President
Dec. 27: Tsai announces military reforms, introduces U.S. training models
Dec. 27: Scholars call for training overhaul after military service extension
Dec. 27: Opposition calls for Taiwan conscription reforms alongside extension