U.S. rallies allies to preserve Taiwan Strait stability: Blinken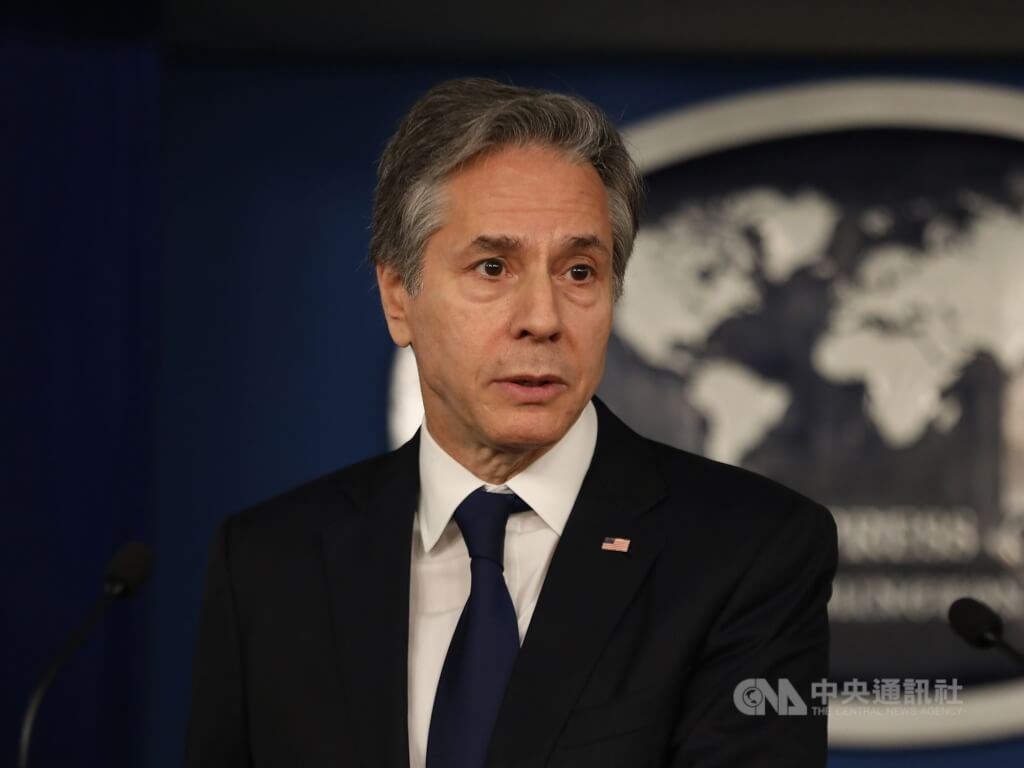 Washington, Dec. 22 (CNA) United States Secretary of State Antony Blinken on Thursday singled out China as the country's only competitor that can reshape the international order, but said that the U.S. has rallied allies to meet the challenges posed by Beijing, including by preserving peace and stability across the Taiwan Strait.
Speaking at a press availability to highlight "four of the most consequential areas" where diplomacy delivered in 2022, Blinken said the U.S. has accelerated strategic convergence with the country's allies and partners on the People's Republic of China (PRC).
"This is crucial, for while Russia poses an immediate threat to the free and open international system, the PRC is our only competitor with both the intent to reshape the international order and, increasingly, the economic, diplomatic, military, and technological power to advance that objective," he said.
The U.S. and the EU have deepened cooperation on investment screening and export controls of sensitive and emerging technologies to meet key challenges posed by the PRC, from economic coercion to human rights, Blinken said.
Meanwhile, NATO members for the first time vowed to address "the systemic challenges posed by the PRC to Euro-Atlantic security" as they endorsed the 2022 Strategic Concept, Blinken noted.
"We deepened the Alliance's coordination with Australia, Japan, the Republic of Korea, New Zealand, and our other Pacific allies," Blinken said.
"We're united in our commitment to preserve peace and stability across the Taiwan Strait, and we continue to raise concerns and take joint action around the PRC's human rights abuses in Xinjiang and Tibet, (and) the erosion of freedom of speech and the press in Hong Kong," the secretary of state added.
Source: U.S. Department of State
The importance of peace and stability across the Taiwan Strait has been included in high-level talks between the U.S. and its allies since U.S. President Joe Biden took office in January 2021.
In December alone, the issue was among discussions between Biden and French President Emmanuel Macron on Dec. 1, at the second high-level meeting of the EU-U.S. Dialogue on China on Dec. 2, U.S.-Australia Ministerial Consultations on Dec. 6, and the diplomatic meeting between the U.S. and Italy on Dec. 7.
Besides addressing the approach to China, Blinken said that the U.S. has rallied the world to ensure that Russia's war on Ukraine is a strategic failure, mobilized broad-based coalitions to deliver solutions to multiple global challenges, and used diplomacy to advance peace and to prevent and mitigate conflict.