Legislative by-election candidates discuss firefighting, tax rebates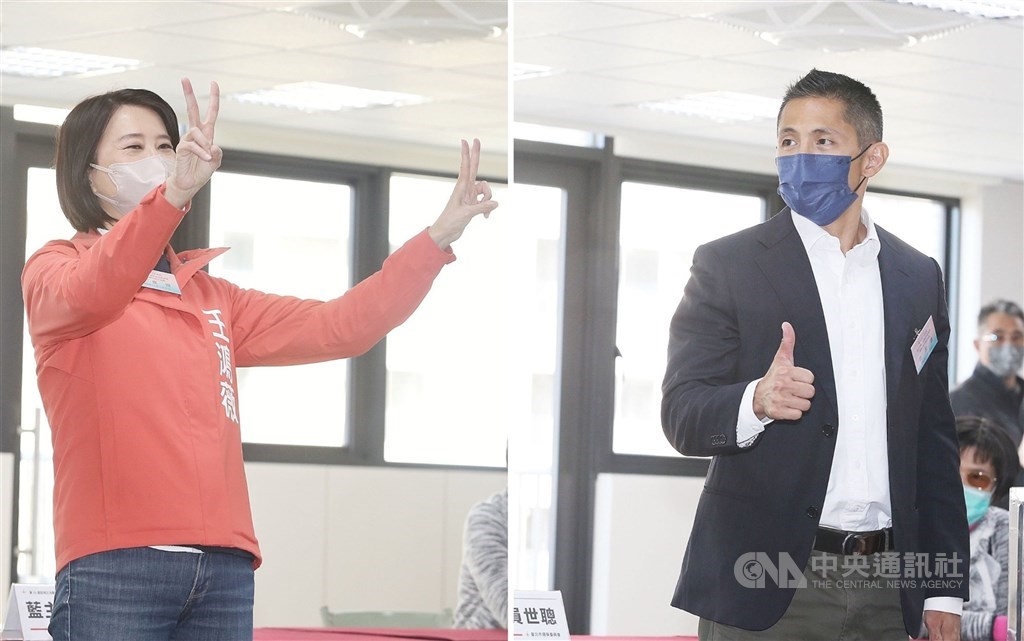 Taipei, Dec. 20 (CNA) The Democratic Progressive Party (DPP) candidate for the upcoming legislative by-election in Taipei Enoch Wu (吳怡農) on Tuesday discussed the issue of firefighting resources, while his Kuomintang (KMT) rival Wang Hung-wei (王鴻薇) proposed tax repayments to eligible taxpayers.
A common challenge facing local governments in their efforts to build community resilience has been the lack of resources for fire departments, fire fighters and first responders, Wu told a press conference, his fourth in four weeks to outline policy positions, with the by-election scheduled to take place on Jan. 8.
Compared to the United States, Japan and Singapore, where the ratio of firefighters to population is one to 500, 700, and 900 respectively, the national firefighter-to-population ratio in Taiwan is an unacceptable 1:1,423, Wu said, citing National Fire Agency statistics.
Given that it is under the purview of each local government to determine the size of its fire department and many departments are short-staffed due to budget constraints, the central government should provide incentives to encourage local authorities to boost the numbers of firefighters, Wu said.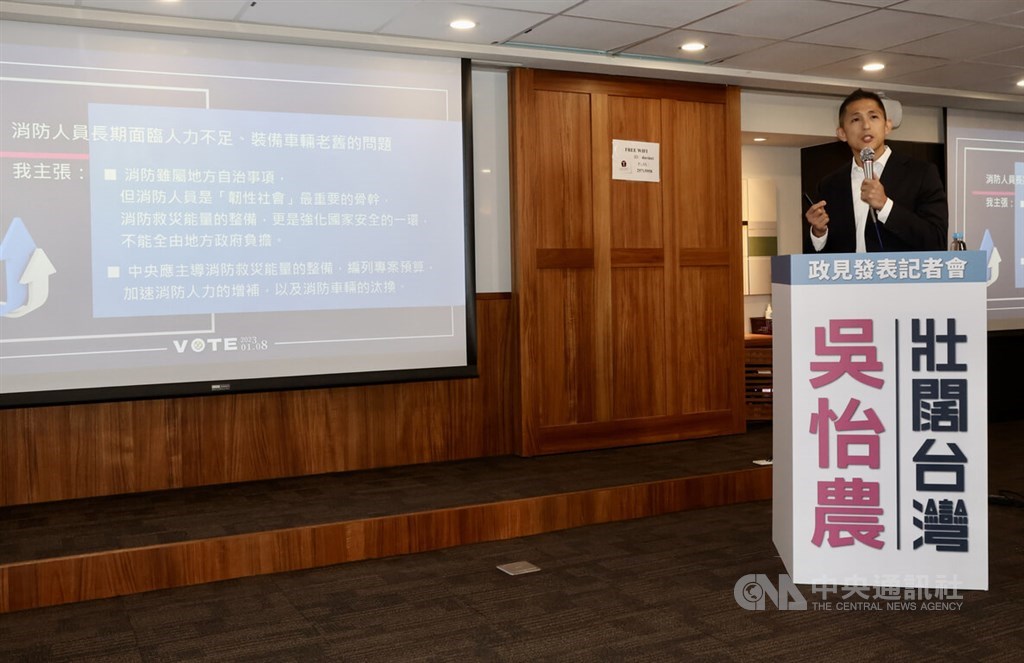 Wu also proposed that the central government should set aside a certain percentage of its annual budget for local governments to upgrade fire trucks and other firefighting apparatus or replace old equipment, thereby ensuring they are better prepared in an emergency.
As of the end of 2020, there were 97 fire trucks nationwide that had been in service for over 20 years -- exceeding the recommended lifespan of a fire truck, Wu said.
KMT candidate Wang held a press conference on Tuesday at which she pledged to urge the central government to return surplus tax to eligible taxpayers if she is elected to the Legislature.
The central government had a record NT$432.7 billion (US$14.12 billion) in excess tax revenue in 2021, which brought the surplus accumulated over the past six years during President Tsai Ing-wen's (蔡英文) presidency to NT$1.1 trillion, Wang said.
Internationally, there are several precedents for governments to implement tax rebates, with California's Middle Class Tax Refund, under which eligible taxpayers receive a one-time payment, introduced in June the latest example, she said.
The central government should provide tax refunds for taxpayers to help address the rising cost of living amid inflation, Wang said.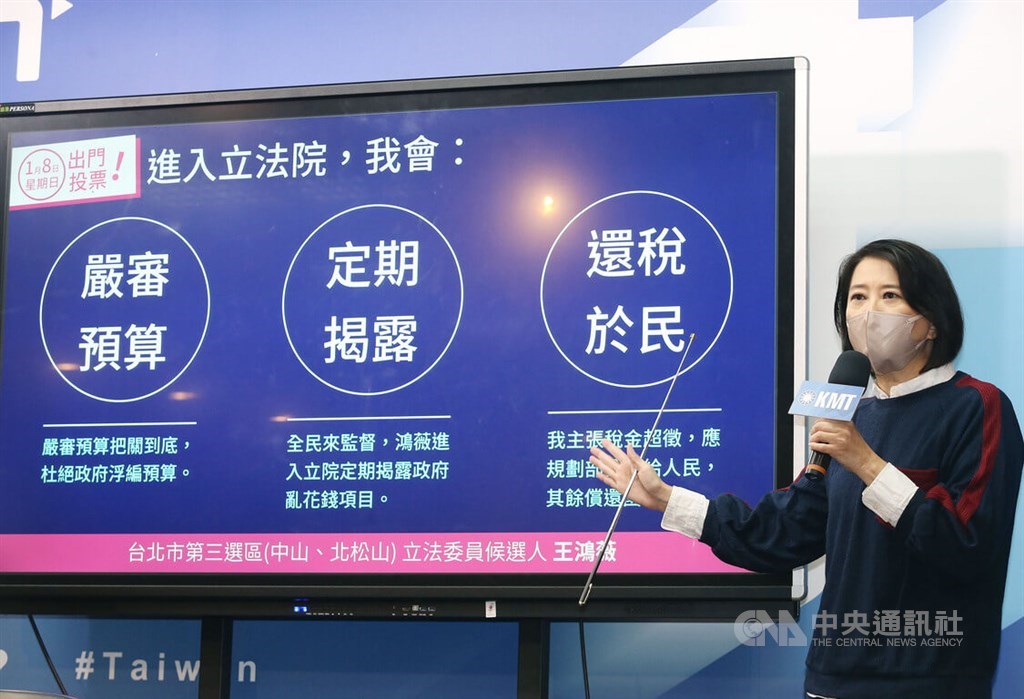 The by-election is contested by Wu, Wang and independent candidate Hsiao He-lin (蕭赫麟). The Taipei City Election Commission is scheduled to hold a policy platform presentation on Jan. 4 and will invite the three candidates to take part.
The by-election for the legislative seat representing Zhongshan and Datong districts in Taipei became vacant following the resignation of the KMT's Chiang Wan-an (蔣萬安) ahead of the Taipei mayoral election on Nov. 26, which he won.
Meanwhile, lots were drawn for the by-election on Tuesday to determine the position on the ballot of the three candidates. Wu drew the number "1," Wang "2" and Hsiao "3."
Related News
Dec. 11: KMT's Wang questions DPP rival Enoch Wu's Songshan Airport plans
Dec. 2: Taipei City Councilor Wang Hung-wei to run for KMT in by-election
Nov. 30: DPP selects Enoch Wu to contest Taipei legislative by-election