DPP mayor says party must 'adjust' message on cross-strait issues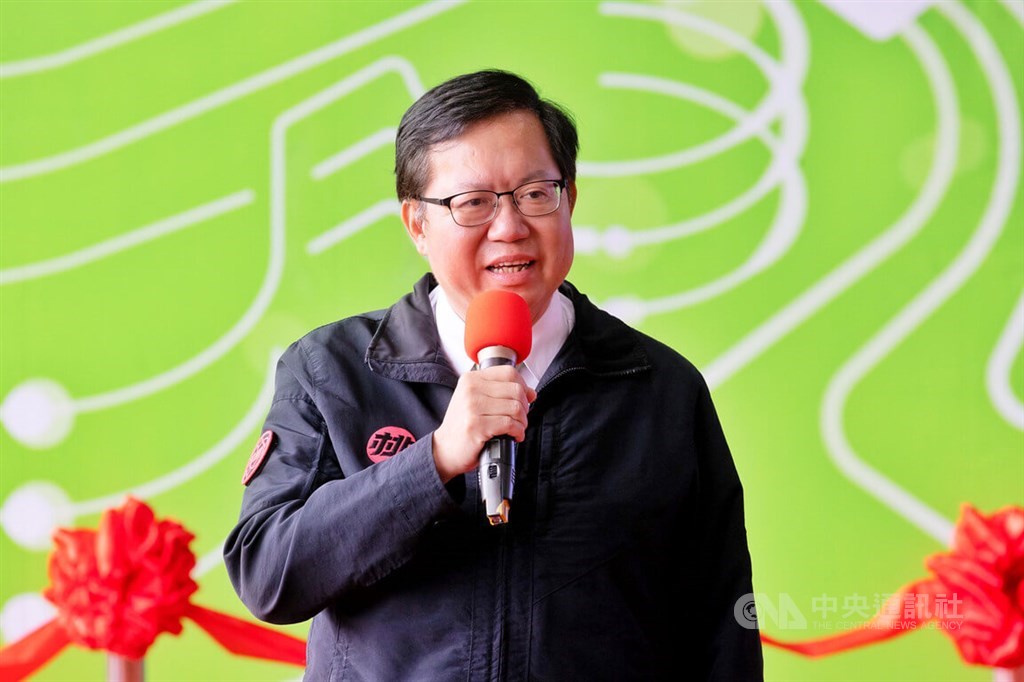 Taipei, Dec. 15 (CNA) The ruling Democratic Progressive Party (DPP) must "adjust" how it communicates on cross-Taiwan Strait issues in order to increase public confidence in the government, DPP Taoyuan Mayor Cheng Wen-tsan (鄭文燦) said Thursday.
Cheng, who is set to leave office on Dec. 25 after completing his second term, is currently heading a DPP committee tasked with reviewing the reasons for the party's loss in last month's local elections.
While taking questions from reporters on Thursday, Cheng was asked if the committee had examined whether the DPP's "resist China, protect Taiwan" messaging had backfired with voters, by raising fears of a cross-strait war.
He responded that there were "many" factors in the party's defeat, more than 30 of which have been taken up by his committee for review.
In terms of the messaging around "resist China, protect Taiwan" -- a slogan commonly used by DPP supporters -- Cheng said it was originally meant to show that when faced with pressure, Taiwan would maintain confidence in its democracy and freedoms.
On the other hand, there was a good deal of political fearmongering and talk of war online before the election, Cheng said, conceding that this had "created a sense of unease among voters."
Cheng argued that in the future, the DPP needs to "make some adjustments" to make people understand that President Tsai Ing-wen's (蔡英文) administration is pursuing cross-strait peace and stability.
In that vein, he said, it is important to communicate that while the government "won't bow to pressure, it also won't act rashly because it has the support of a lot of other countries."
Cheng -- who is considered an ally of Tsai's within the DPP -- said he believed that sticking to this formula will help the party increase public confidence in the government.
Meanwhile, at a meeting with scholars from the Washington-based Center for Strategic and International Studies (CSIS) thinktank on Wednesday, opposition Kuomintang (KMT) Chairman Eric Chu (朱立倫) reiterated his party's commitment to maintaining cross-strait peace and stability.
According to a KMT press release, Chu told the CSIS delegation, which included former U.S. Deputy Secretary of State James Steinberg, that his party hopes to maintain positive ties with the U.S., Japan and China.
At the same time, the KMT favors an approach to cross-strait relations that prioritizes both "defense and dialogue," Chu said.
He compared this strategy to that of the U.S., which "competes with China, but also maintains open channels of communication to reduce the risk of conflict."
In contrast, Chu argued that the "suspension" of cross-strait dialogue under the current DPP government has created "grave risks" to cross-strait peace, while also directly impacting local businesses and national security.
Regarding his party's recent electoral success, Chu said it could be attributed to both popular KMT candidates and voter "fatigue" with DPP actions that raise tensions with China and divide the Taiwanese public.