Taiwan thanks U.S. over latest F-16, C-130 support package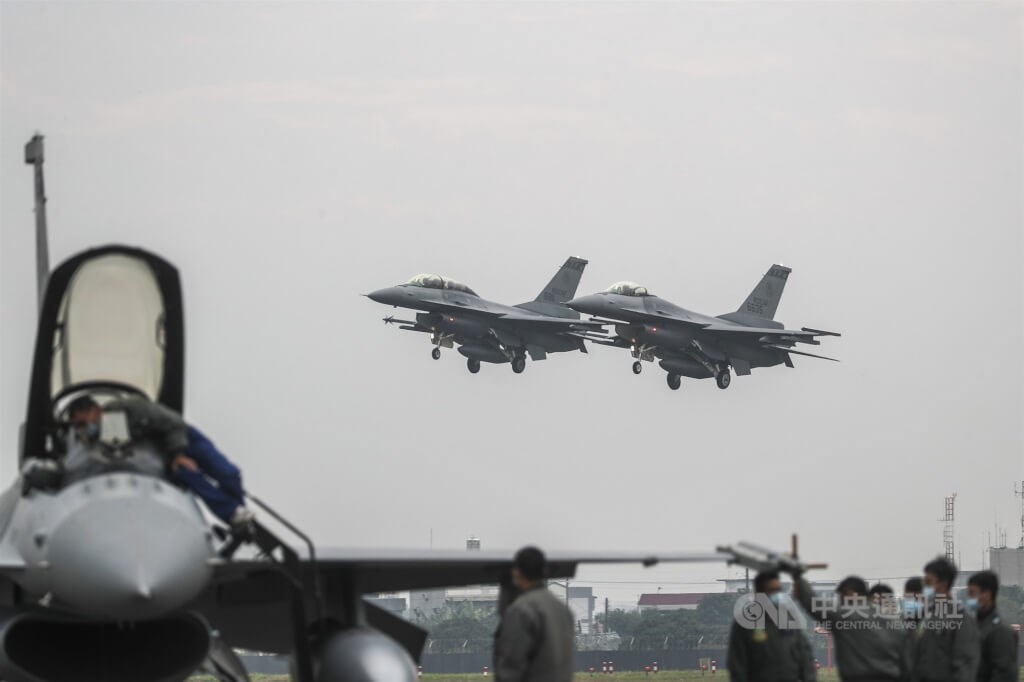 Taipei, Dec. 7 (CNA) Taiwan's government on Wednesday thanked the United States after it approved the sale of up to US$428 million worth of spare parts to replenish stocks for Taiwan's military aircraft and support its air defenses amid the Chinese military threat.
The package will help Taiwan maintain its Air Force aircraft's combat readiness in the face of Beijing's gray-zone warfare tactics that include sending warplanes into Taiwan's air defense identification zone (ADIZ), the Ministry of National Defense (MND) said in a statement.
It also exemplified Washington's commitment to ensure that Taiwan has the capability to defend itself, as stated in the Taiwan Relations Act and "six assurances," the ministry said, expressing its "sincere gratitude" for the deal.
The arms sales are likely to be formally confirmed by the U.S. Congress in one month, the ministry said.
The MND's statement came after the U.S. Defense Security Cooperation Agency (DSCA) announced on Tuesday two arms sales to Taiwan: one for standard spare parts, another for non-standard spare parts and related equipment, worth US$330 million and US$98 million, respectively.
The two packages are meant to replenish "spare parts, consumables, and accessories," and provide "repair and replacement support for the F-16, C-130, Indigenous Defense Fighter (IDF), and all other aircraft and systems or subsystems of U.S. origin, as well as other related elements of logistics and program support," according to the DSCA.
The proposed sales are meant to "contribute to the sustainment of the recipient's aerial fleet, enhancing its ability to meet current and future threats while providing defensive and transport capabilities critical to regional security," it said.
Meanwhile, Taiwan's Ministry of Foreign Affairs (MOFA) said in a separate statement that the package was Washington's seventh arms sale under President Joe Biden's administration, which "fully demonstrated the U.S. government's high regard for Taiwan's defense capabilities."
Amid increasing Chinese aggression, Taiwan will continue to improve its defensive capabilities and, through close security cooperation with the U.S., maintain peace in the Taiwan Strait and contribute to the long-term peace, stability and prosperity of the Indo-Pacific region, it said.