Taipei City Councilor Wang Hung-wei to run for KMT in by-election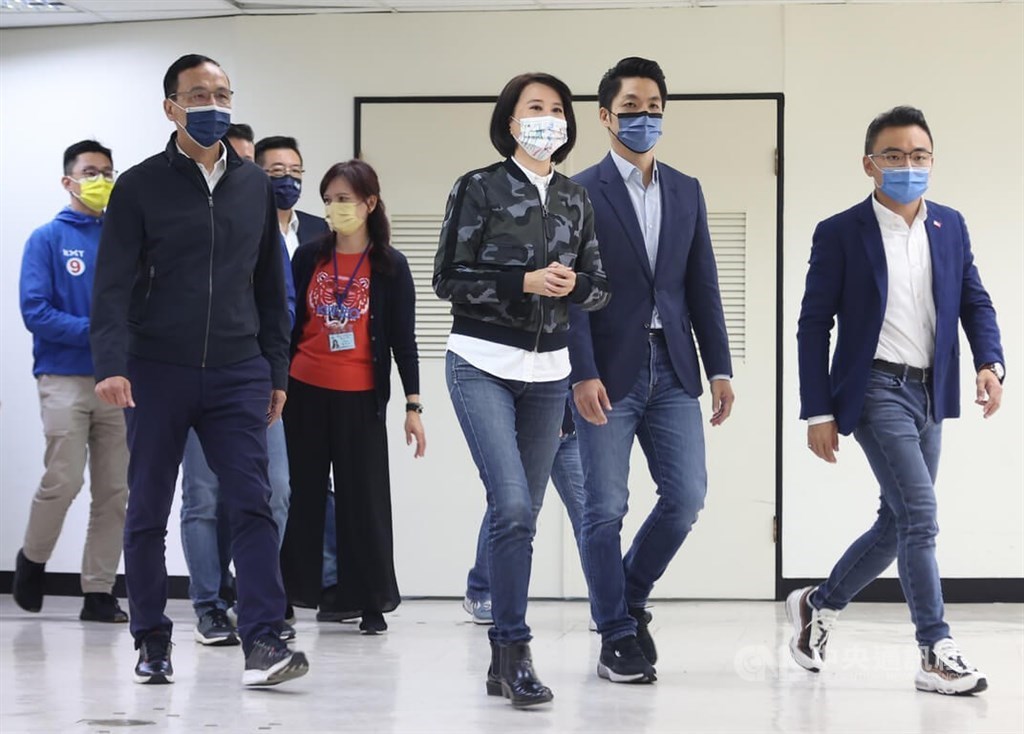 Taipei, Dec. 2 (CNA) Incumbent Taipei City Councilor Wang Hung-wei (王鴻薇) was officially nominated Friday by the opposition Kuomintang (KMT) as its candidate in a legislative by-election in Taipei to be held on Jan. 8, 2023.
At a press conference at which the announcement was made, KMT Legislator Hung Mong-kai (洪孟楷), who also heads the party's Cultural and Communications Committee, said Wu is a highly qualified candidate who will be able to continue serving the people if elected.
Wang, who was reelected as city councilor in the local government elections on Nov. 26, will run for the legislative seat left vacant by Chiang Wan-an (蔣萬安) of the KMT, who was elected mayor of Taipei.
She will face ruling Democratic Progressive Party (DPP) candidate Enoch Wu (吳怡農) in Taipei's third electoral district, covering the Zhongshan and northern Songshan electoral district, where Wu lost to Chiang by about 6 percentage points in 2020.
Nov. 30: DPP selects Enoch Wu to contest Taipei legislative by-election
Based on a recent telephone poll, Wang stands a good chance of winning against her DPP opponent, Hung said.
Regardless of whether she remains a councilor or becomes a legislator, Wang will not be leaving her constituents in Taipei and will continue to serve the city, he said, adding that she has the support of both Chiang and KMT Chairman Eric Chu (朱立倫).
Wang, who was reluctant to run in the by-election, registered her candidacy with the Taipei City Election Commission Friday morning after several KMT party heavyweights including Chu, former President Ma Ying-jeou (馬英九) and Jaw Shaw-kong (趙少康), a talk show host, convinced her of the seat's importance to the party.
In a radio interview earlier Friday before she registered to run, Wang said she decided to take on the challenge even though the campaign team that helped her in the Nov. 26 city council race was against the idea.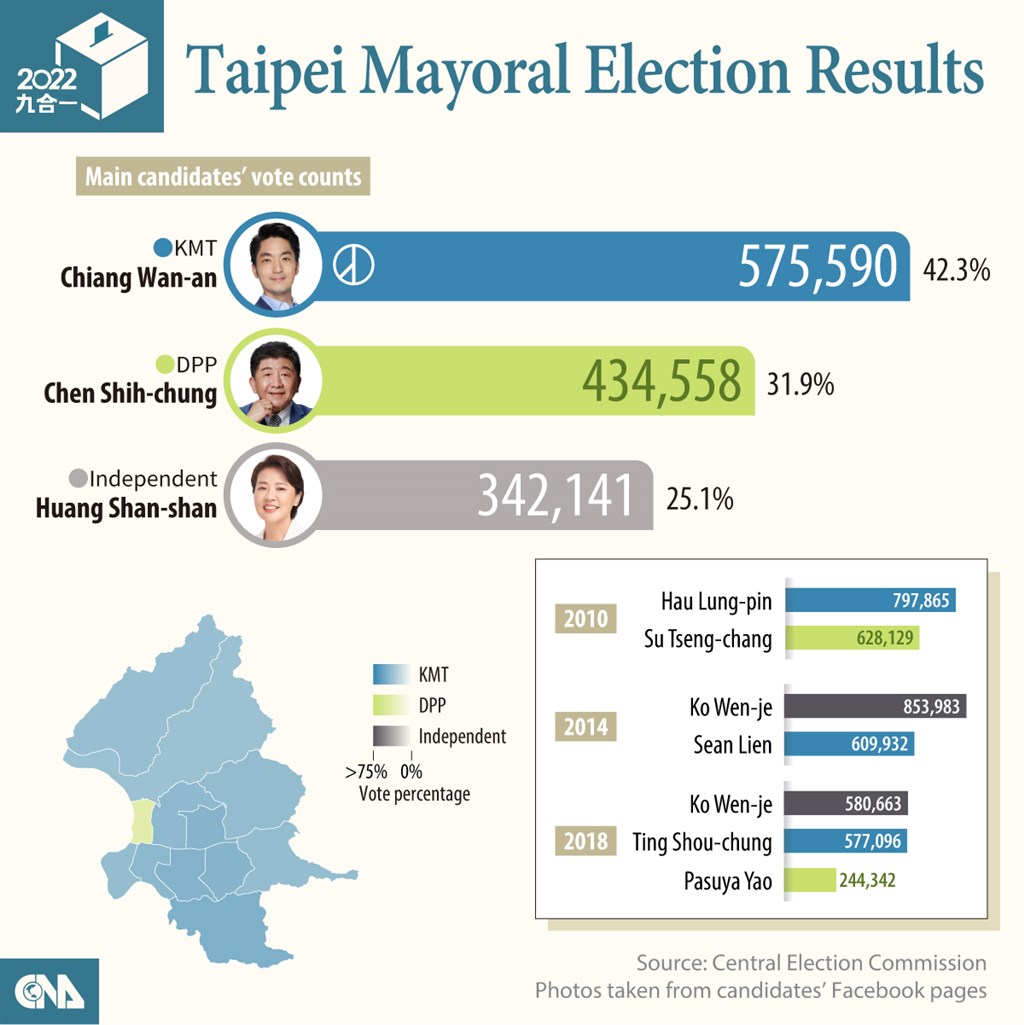 The KMT and DPP currently each hold three legislative seats in Taipei after one was left vacant by Chiang, she said, and given the support Taipei legislators can give to the city's mayor, losing another seat to the DPP would not help the mayor-elect.
Taipei consists of eight single-member constituencies, each represented by a lawmaker, with independent Legislator Freddy Lim (林昶佐) among them.
Not surprisingly, her candidacy was criticized by the DPP. The party's acting chairman Chen Chi-mai (陳其邁) accused Wang of abandoning the people who voted to reelect her to the city council and said she owed them an explanation.
"She has yet to take office but is already taking part in another election," said Chen, who was reelected Kaohsiung mayor on Nov. 26, at a separate event Friday.
Nov. 30: Kaohsiung Mayor Chen Chi-mai elected acting DPP chairperson
Wang later apologized to her constituents, saying her decision to accept the party's nomination came after much contemplation, and that she understood the importance of the legislative seat for the KMT and was willing to take on the difficult task.
The councilor said she was not fighting for personal gratification but for the good of the party.
Though the DPP will likely continue to attack her on the issue, Wang could get the benefit of the doubt from her constituents, having served the same district for 16 years since first winning election to the city council in 2006 without ever running for legislator.
Related News
Nov. 27: Academics weigh in on failure of referendum to lower voting age
Nov. 27: Voters 'taught DPP a lesson' but don't necessarily support KMT: Wang Dan
Nov. 27: Taiwan's local elections not a barometer for 2024 presidential race: Experts
Nov. 27: After election losses, DPP vows to engage in introspection
Nov. 26: President Tsai resigns as DPP chairperson after election setback