Taiwan to donate to new EBRD fund to help promote gender equality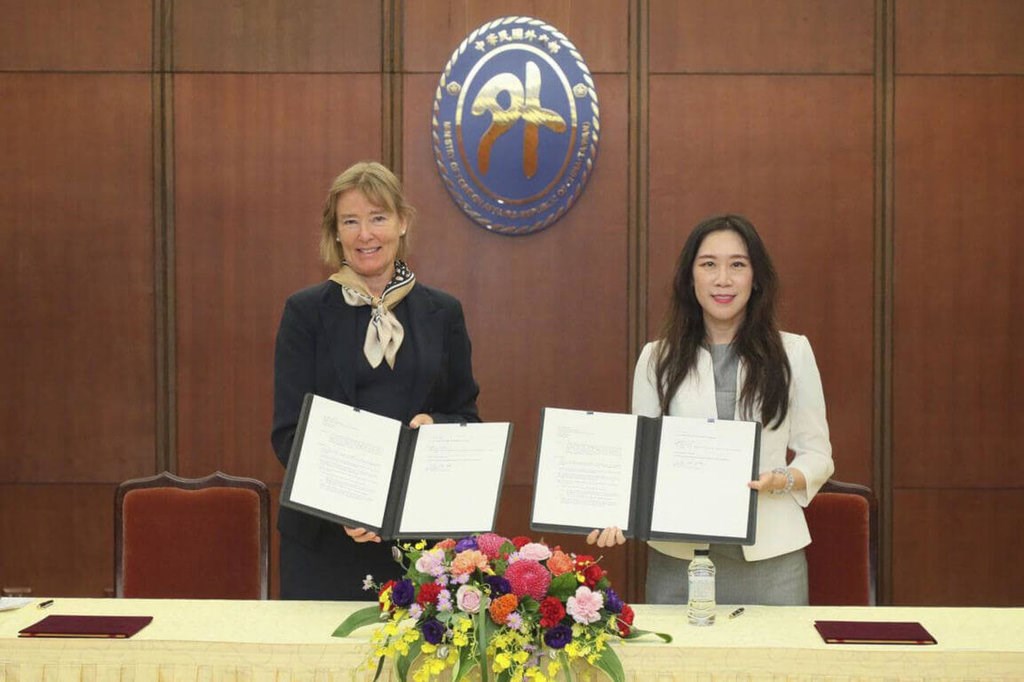 Taipei, Nov. 29 (CNA) Taiwan has signed an agreement with the European Bank for Reconstruction and Development (EBRD) to become one of the founding donors of a newly launched EBRD fund that aims to promote gender equality, the Ministry of Foreign Affairs (MOFA) announced Tuesday.
The agreement to make Taiwan a donor of the "Action for Equality and Gender Multi-donor Cooperation Fund" or A4EG was signed on Monday by Sharon Wu (吳尚年), head of MOFA's Department of International Organizations, and Camilla Otto, director of donor co-financing under the EBRD.
Taiwan hopes the A4EG fund will help promote gender equality and the economic wellbeing of the underprivileged, in particular those living in Ukraine, MOFA said in a press release.
The signing ceremony took place during a EBRD donor day event held in Taipei.
Otto is part of a seven-member EBRD delegation that is visiting Taiwan under the leadership of EBRD Secretary General Kazuhiko Koguchi, according to MOFA.
Established in 1991, the London-based EBRD fosters the transition to market-oriented economies and promotes private and entrepreneurial initiatives. It has invested over 160 billion euros (US$166.14 billion) in more than 6,000 projects across three continents.
Taiwan has been a donor country to EBRD since 1991, providing more than 250 million euros in donor funds for technical cooperation projects and investment co-financing.