ELECTIONS 2022
/
Academics weigh in on failure of referendum to lower voting age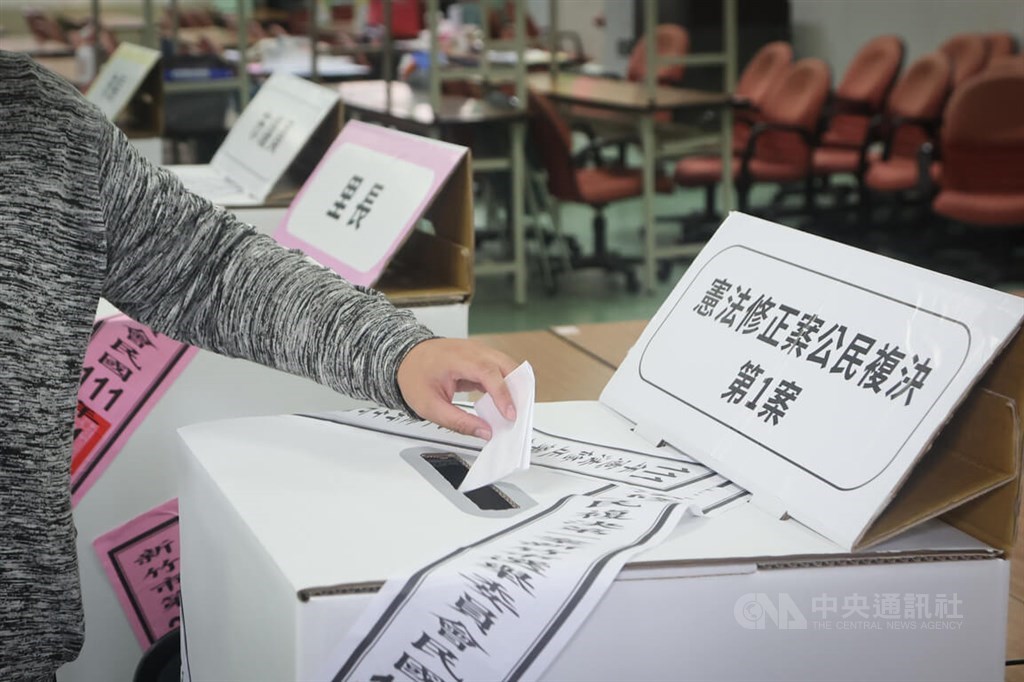 Taipei, Nov. 27 (CNA) Following the failure of a referendum that would have lowered the voting age in Taiwan from 20 to 18, academics on Sunday sought to explain why the attempt to amend the Republic of China Constitution fell short.
Hu Po-yen (胡博硯), a professor at Soochow University's School of Law, said he believed two main factors led to the failure of the referendum, which was held in conjunction with the local government elections on Saturday, despite bipartisan support.
The first reason was that Kuomintang (KMT) supporters distrusted the referendum as there is a widely held belief that younger voters tend to side with the Democratic Progressive Party (DPP), Hu said.
Moreover, the local elections were clearly driven by a desire to "contain or perhaps even punish" the governing DPP, resulting in an unfavorable election result for the incumbent administration, he said.
In addition, although all political parties supported lowering the voting age, none of them campaigned hard on the issue to give it traction, Hu added.
Chu Chao-hsiang (曲兆祥), a professor at National Taiwan Normal University's Graduate Institute of Political Science, offered his own observations.
Although the referendum proposal received more "yes" votes than "no" ones, it is likely that those opposed to lowering the voting age just left the referendum section on their ballots empty as a show of disapproval, Chu said.
Moreover, there are still some older individuals in both parties who believe 18-years-old is not old enough to vote, never mind run for public office, Chu added.
The same generation also has a deep seated fear of social unrest, he said.
Additionally, more voters might have supported the referendum if was limited to lowering the voting age from 20 to 18, rather than also allowing 18-year-olds to run for office, Chu said.
The referendum asked voters to approve a proposed constitutional amendment, already passed by the Legislature, granting voting rights and the right to run for office, pending changes to existing laws, to citizens aged 18 and over.
Ultimately, the referendum fell well short of the threshold -- nearly 9.62 million "yes" votes -- needed to pass, as only 5.65 million voters backed the proposed revision against 5.02 million voters who opposed it, according to figures from the Central Election Commission.
Turnout for the referendum was around 59 percent, slightly less than the 60 percent for the city and county chief elections. At the same time, 6 percent of ballots cast were invalid, an unusually high number.
With passage requiring 50 percent of all eligible voters to support the amendment, given the turnout about 90 percent of the 10.66 million valid votes cast would have had to be "yes" for the amendment to be ratified.
View All