ELECTIONS 2022
/
Live blog: Votes being counted in Taiwan's local elections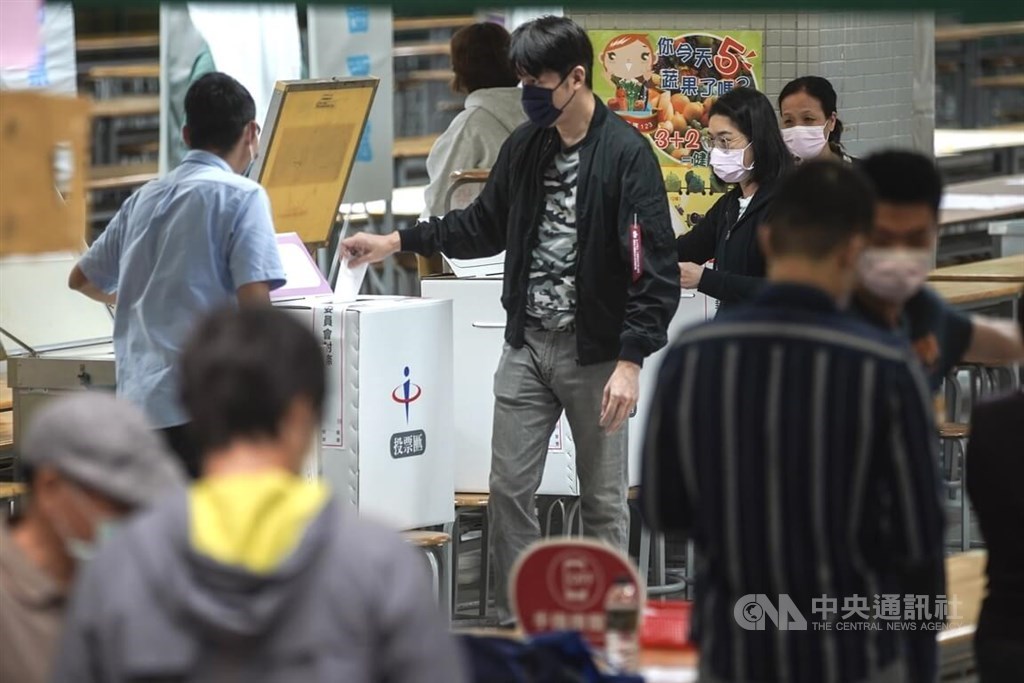 11:10 p.m.
This will end today's live blog. Thank you for following along with us.
11 p.m.
Though the issues will be quite different, these elections have in some way set the table for the 2024 presidential elections. By winning the Hsinchu City mayor's race and with Huang Shan-shan taking a respectable 25% of the vote in Taipei, Taipei Mayor Ko Wen-je's TPP had a good enough showing for Ko to vie for the presidency. New Taipei Mayor Hou Yu-ih staked his claim as the potential KMT standard-bearer with a 25%, or 458,579 vote, win in New Taipei, Taiwan's most populous city, though the good showing of the KMT may also help KMT Chairman Eric Chu, who was soundly defeated in the 2016 presidential election. For the DPP, Vice President Lai Ching-te now appears more likely to emerge, as candidates closer to President Tsai Ing-wen, who was at least bruised by Saturday's results, may find it difficult to come to the fore. With 14 months left, plenty can happen to change the complexion of the presidential race, so any firm predictions at this point are premature.
● KMT wins big in local elections, taking four special municipalities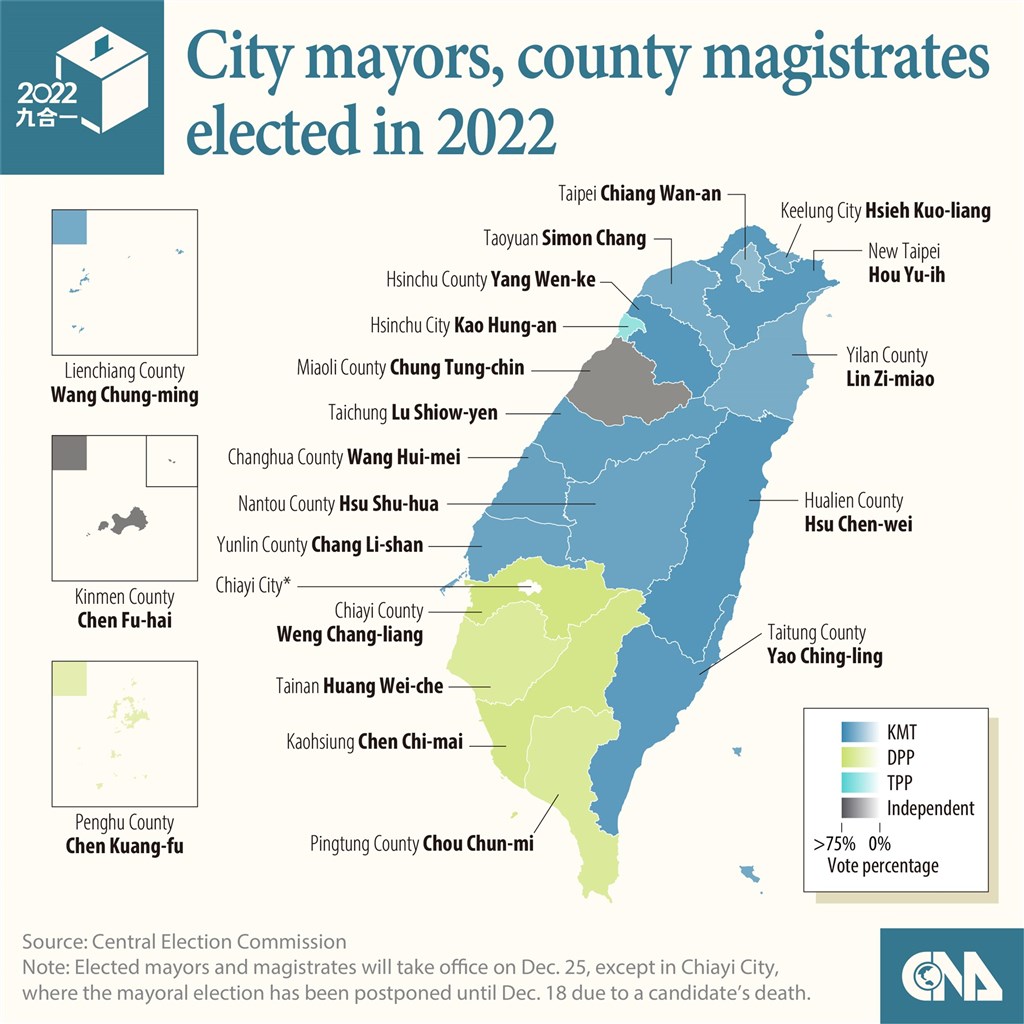 10:50 p.m.
Taiwan's referendum on the voting age has fallen far short of the needed 9.6 million votes to pass the measure. With only five polling stations left to report votes, the measure had received 5,645,256 votes for and 5,014,266 against. Even though all of Taiwan's parties backed the measure in the Legislature, they did not promote it intensively on the campaign trail, and it never really gained traction.
● Referendum on lowering voting age to 18 fails to pass
10:25 p.m.
Turnout for this year's election was only 60%, relatively low for local elections in Taiwan. The conventional wisdom prior to the election was if turnout was low, it would favor the DPP because the DPP was seen as being able to get out its base while the KMT was not. That wisdom was turned on its head, however, as the DPP fared poorly in this year's elections, reaching its expected margin of victory only in Kaohsiung and Chiayi County. 
The low turnout is being attributed to a distaste for the largely negative tenor of this year's campaign. Polling also showed the KMT winning many races comfortably, which may have deterred people from voting. In Taipei, where there was a tight race between three candidates, turnout was just over 67%. In Taoyuan, however, which was also thought to be a relatively close race, turnout was only 58.7%.
9:44 p.m.
In Tsai's comments, she attributed the DPP's election defeat to its failure to change the political landscape at the local-government level, to meet people's expectations and to offer quality candidates. 
● President Tsai resigns as DPP chairperson after election setback
9:14 p.m.
President Tsai has announced she is stepping down as chairwoman of the DPP, recognizing her party's loss Saturday. She said, however, that she would not accept the resignation of Premier Su Tseng-chang, who heads the Cabinet.
8:55 p.m.
KMT Chairman Eric Chu has urged President Tsai to step down as the leader of the DPP, urging her not to fight for one party or for power.
8:45 p.m.
These elections should also not be seen as a harbinger of what could happen in Taiwan's next presidential election, to come in early 2024. The KMT could not convert its success in the local elections of 2018 into success in the national elections (president and legislature) in 2020, precisely because of the different nature of local and national elections. In 2020, China was on the ballot, and the DPP benefited. That has not changed.
What has changed, however, is that President Tsai is in her second term and cannot run for re-election because of term limits. After the disappointing results for the DPP, Tsai will be in a difficult position to lead the party in the coming year. She is expected to speak in a few minutes.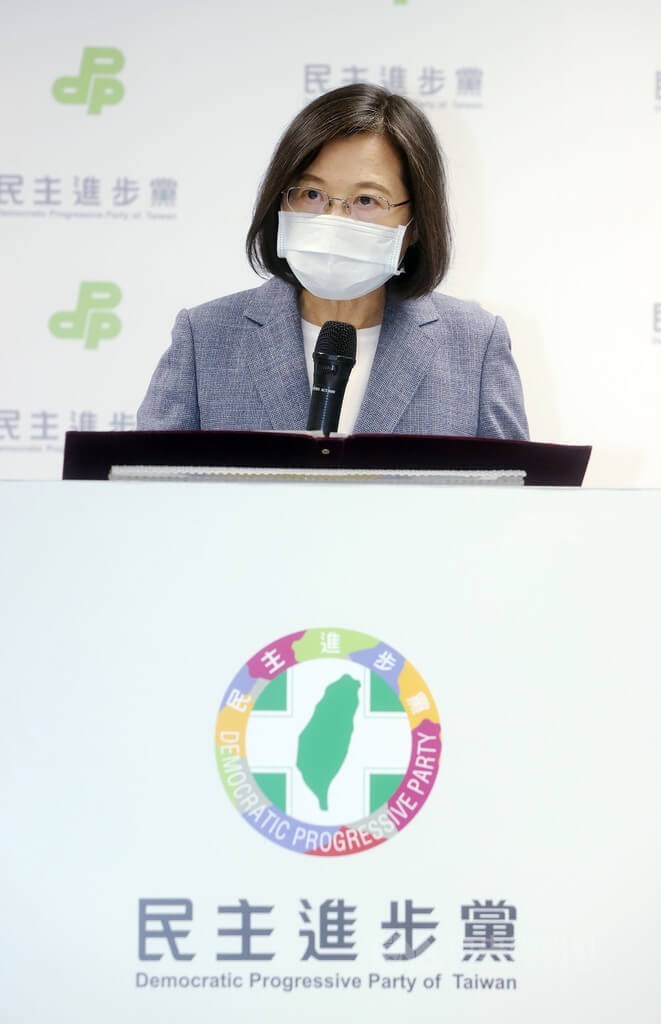 8:40 p.m.
In the week leading up to the election, President Tsai urged voters to stand up for Taiwan and not give the wrong impression to people overseas, in effect making the race about Taiwan's position in the world and relations with China. But that never really became the focus of the elections, which was more about local issues and local candidates and their integrity. The DPP originally chose former Hsinchu Mayor Lin Chih-chien to run in Taoyuan, but he was quickly dogged by accusations that his master's thesis plagiarized another paper. Backed by the president, Lin insisted on his innocence for several weeks, before eventually having to step down after two universities confirmed he had in fact committed plagiarism. That hurt the DPP in both Taoyuan, where they turned to legislator Cheng Yun-peng, and in Hsinchu City. 
There may have also been a backlash against the DPP for its aggressive campaigns against other candidates, especially the TPP's Kao Hung-an in Hsinchu City, who faced a barrage of allegations and even legal action by semi-official organizations. The backlash may also have been seen in Yilan County, helping Lin Zi-miao, who has been indicted on corruption charges over land deals.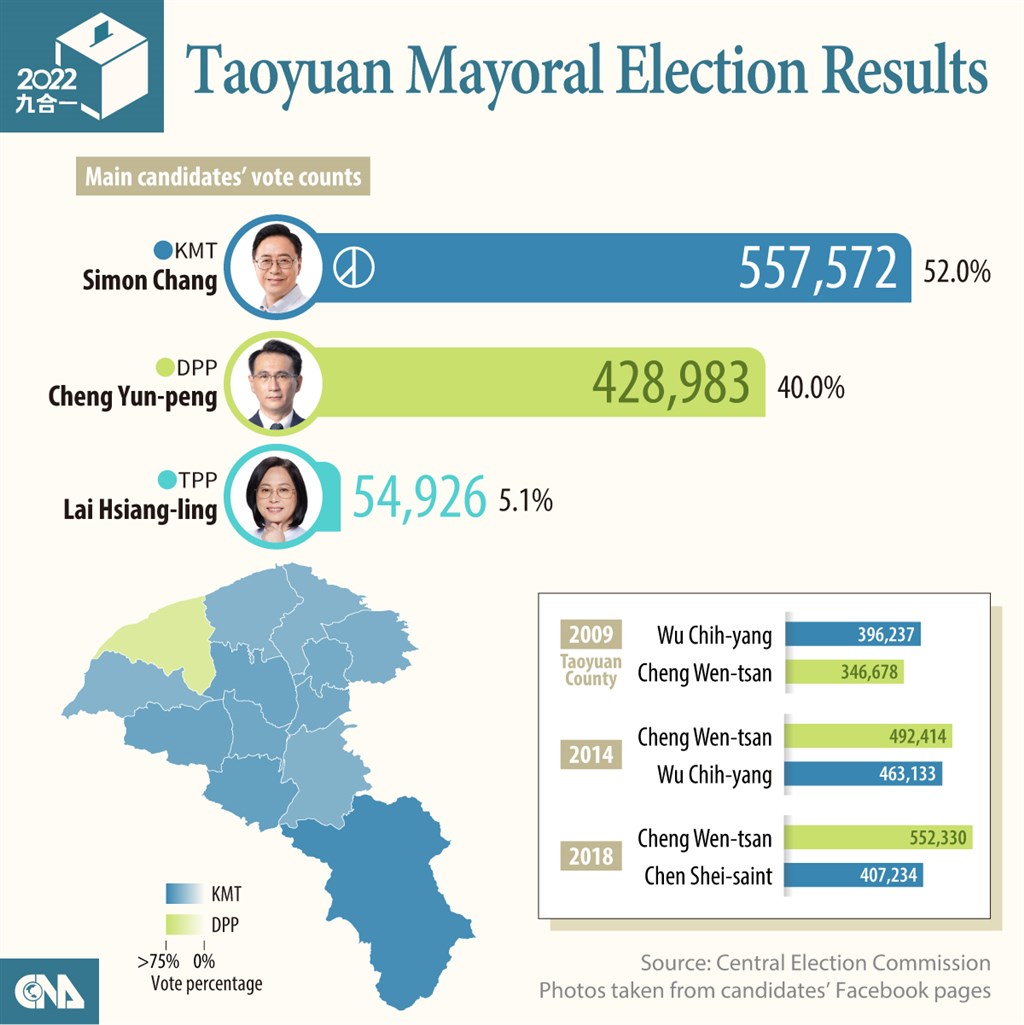 8:20 p.m.
SET TV has now modified its vote count in Taipei, with Chiang suddenly adding 150,000 votes to only about 40,000 for Chen Shih-chung and now have Chiang leading by about 140,000 votes, which is in line with TVBS.
8 p.m.
Chiang Wan-an has given an enthusiastic victory speech, thanking both Chen and Huang (who said in her concession speech that she hoped Chiang would do what he promised during the campaign), and thanked the people who both voted for and against him, saying that the latter reminded him and his team that they needed to stay humble and work hard for everybody in the city. He said he was looking forward to getting started and leading Taipei to a better future.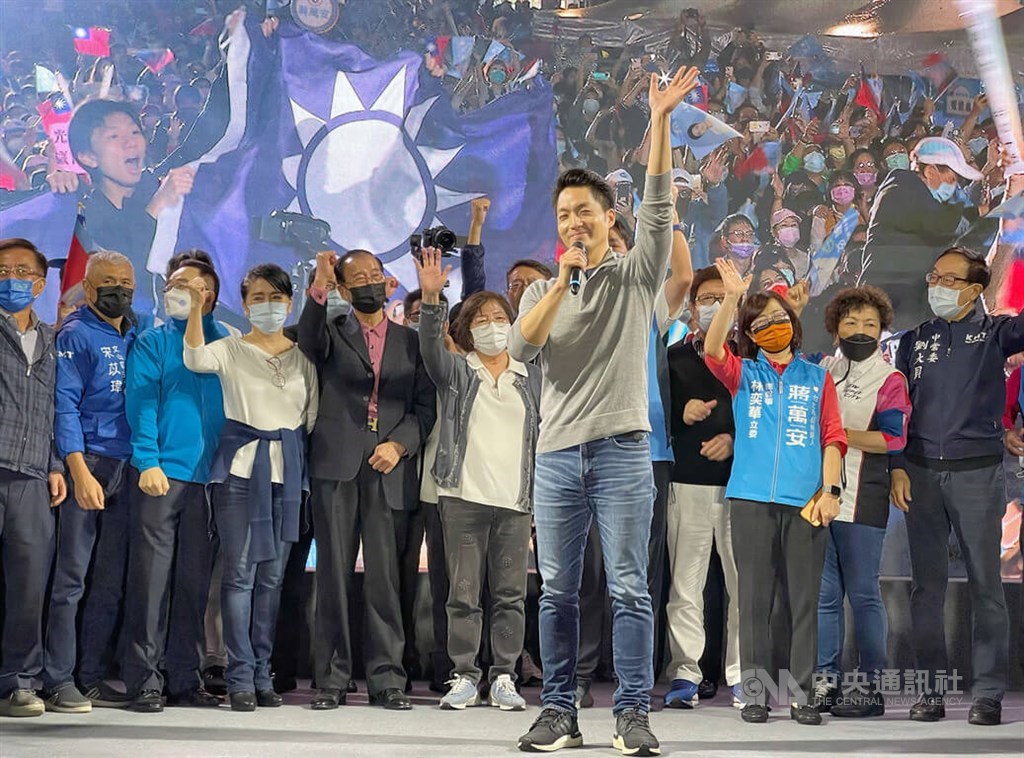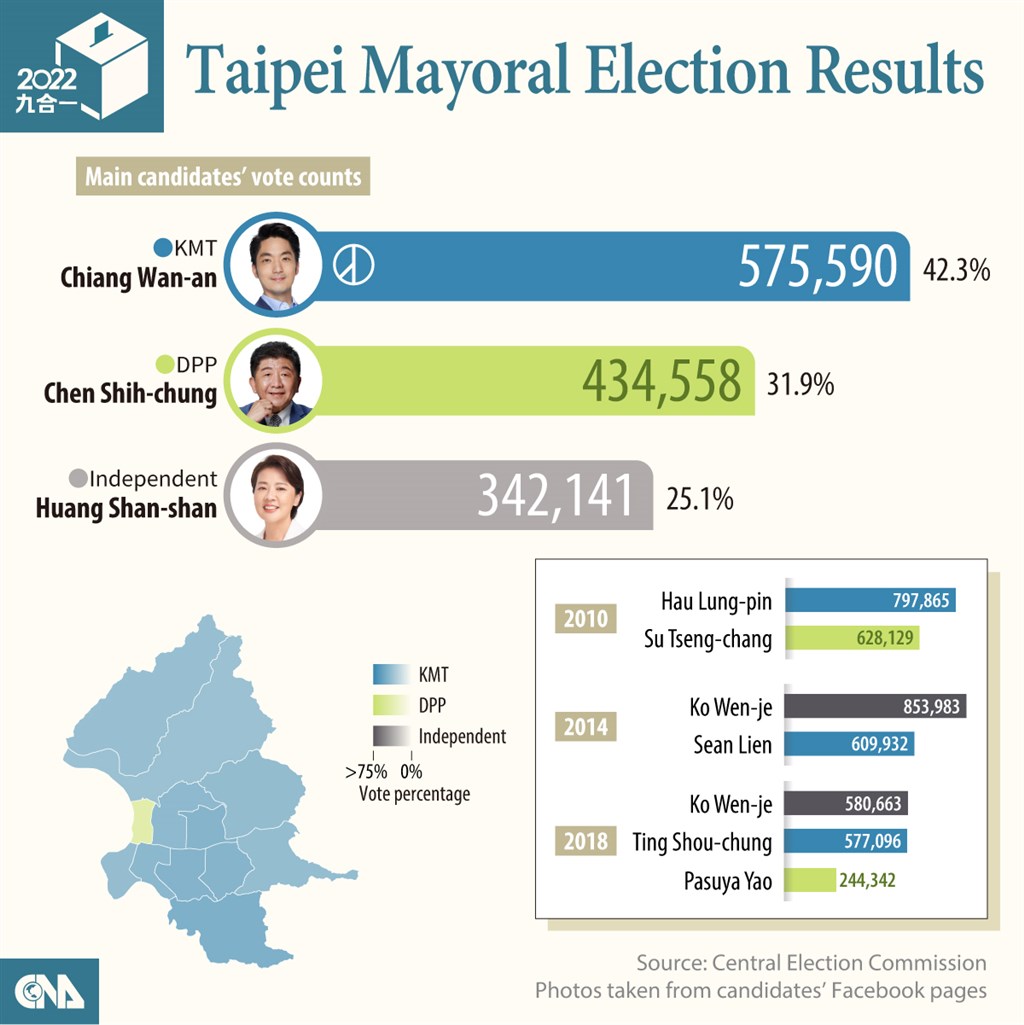 7:55 p.m.
The KMT started the day controlling 14 districts, the DPP 7, and the TPP 1.
It finished with 13 and will be favored to make it 14 in Chiayi City when it holds its mayoral election on Dec. 18. But it was a big day for the KMT, because while it lost control of Penghu and Kinmen, both small island counties in the Taiwan Strait, and Miaoli, which elected a candidate with a KMT background, it gained Taipei and Taoyuan, two hotly contested major cities in northern Taiwan.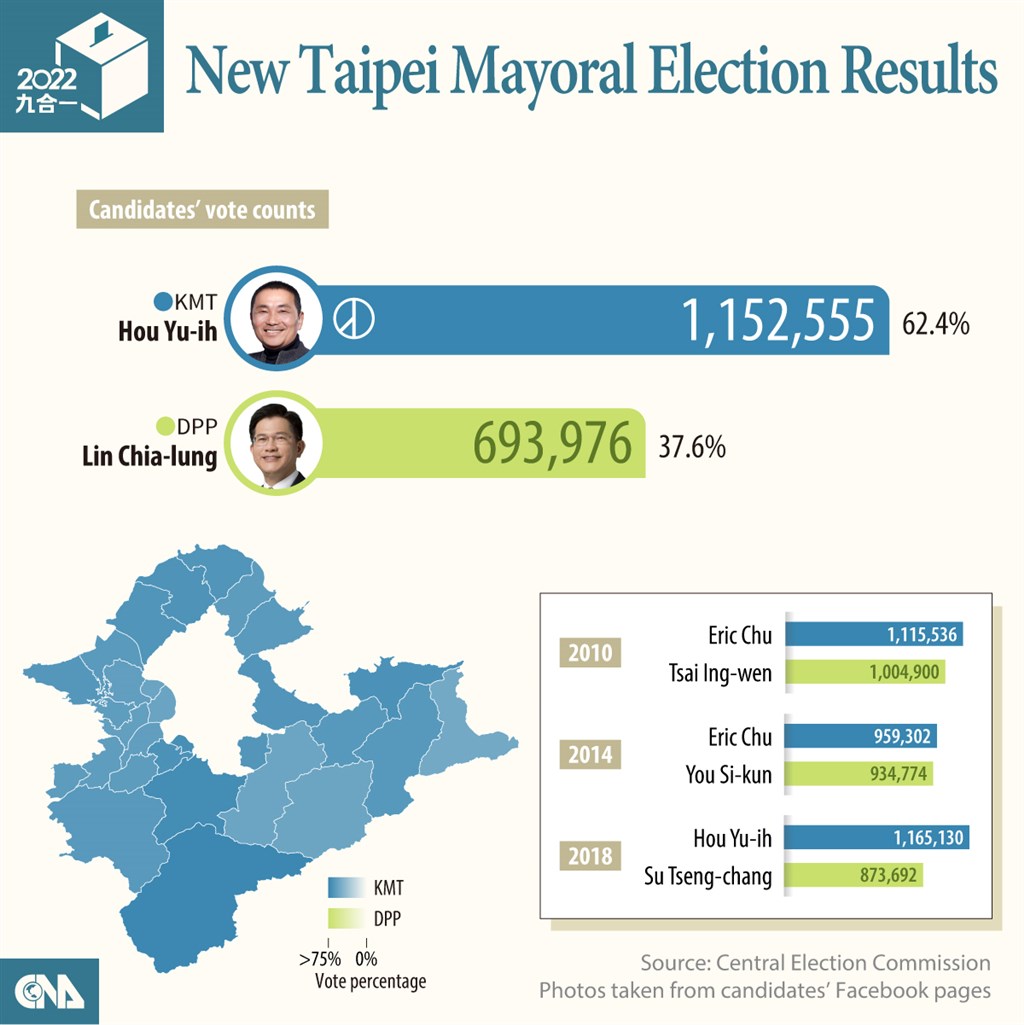 In the U.S. this year, people talked of a red wave that never materialized. In Taiwan, calling this a "blue wave" would be too strong, even if the KMT did better than expected in the DPP strongholds of Tainan and Pingtung County, because many of the KMT wins were by incumbents. But local elections do have some of the feel of U.S. mid-terms in that they do give voters a chance to express displeasure with the party in power at the central government level without affecting national policy.  In 2014, the winds were definitely behind the DPP and against the KMT government of President Ma Ying-jeou, as the KMT won only 6 of 22 seats, down from 15 previously, while the DPP won 13, and independents won 3. In 2018, the KMT benefited from dismay with Tsai Ing-wen's DPP government, winning 15 of 22 races, including ousting 7 DPP incumbents.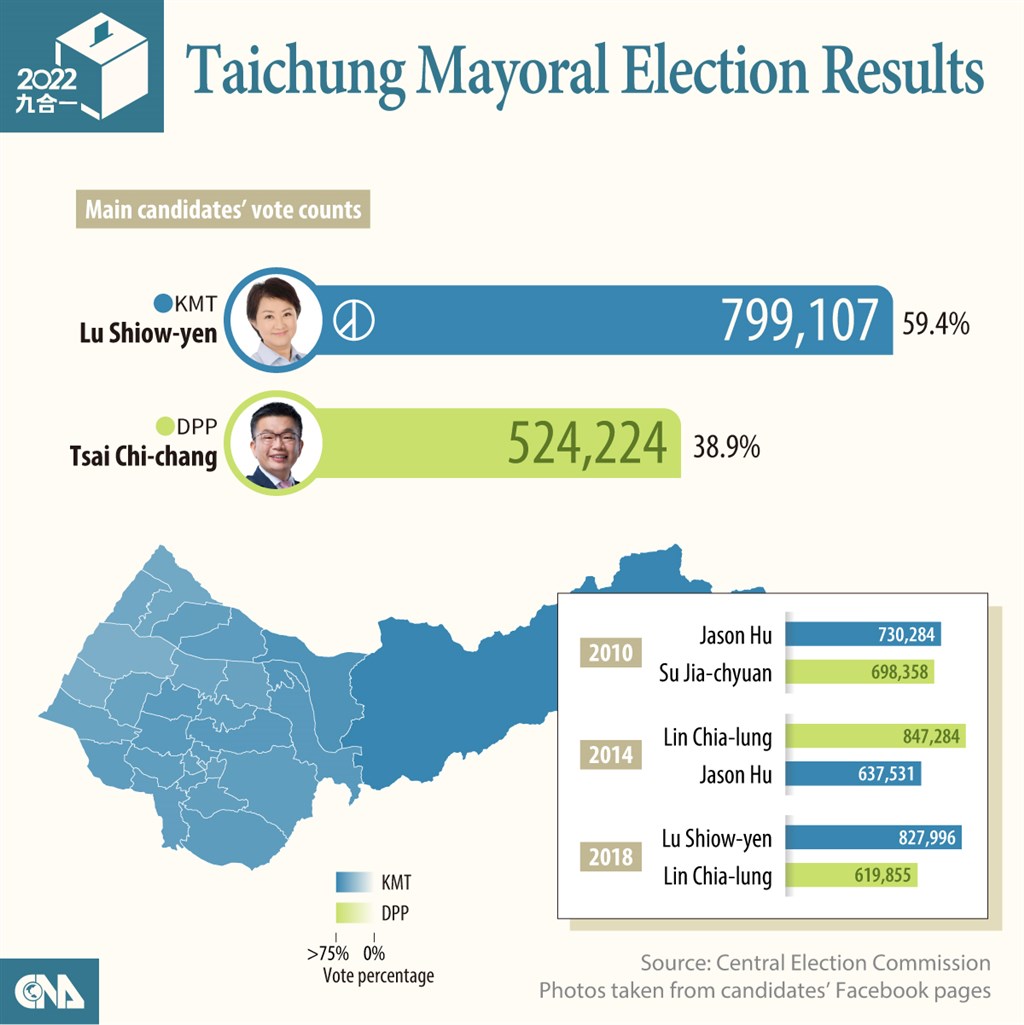 7:25 p.m.
Elsewhere:
Hsinchu County  Yang Wen-ke, KMT
Miaoli County  Chung Tung-chin, IND
Changhua County  Wang Hui-mei, KMT
Nantou County  Hsu Shu-hua, KMT
Yunlin County  Chang Li-shan, KMT
Chiayi County Weng Chang-liang, DPP
Pingtung County  Chou Chun-mi, DPP 
Yilan County  Lin Zi-miao, KMT
Hualien County Hsu Chen-wei, KMT
Taitung County  Yao Ching-ling, KMT
Penghu County  Chen Kuang-fu, DPP 
Kinmen County Chen Fu-hai, IND
Lienchiang County  Wang Chung-ming, KMT
Keelung City   Hsieh Kuo-liang, KMT
Hsinchu City   Kao Hung-an, TPP
Chiayi City  Not contested
KMT wins four of the six big cities, or "special municipalities"
KMT wins nine of the 15 smaller cities and counties 
DPP wins 2 of the six big cities and 3 smaller cities and counties
TPP wins 1 city
INDs take two seats though both are KMT leaning
Total KMT 13 DPP 5  TPP 1 IND 2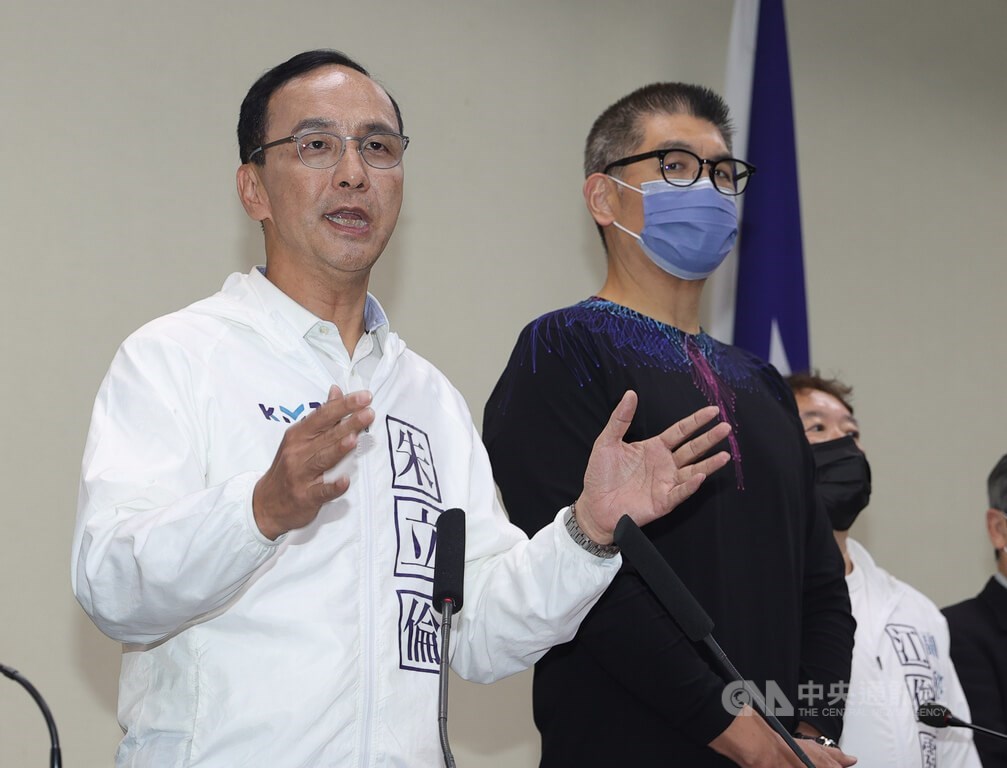 7:15 p.m.
Here's a recap of the 6 big city races and projected or declared winners (percentage differences based on CEC counts to present; also shows % of polling stations reporting).
Taipei   Chiang Wan-an, KMT  (42.23%, 63% of polling stations reporting), Chen Shih-chung, DPP (32.02%), Huang Shan-shan (25.15%)
New Taipei  Hou Yu-ih, KMT  (62.35%, 66% of polling stations reporting)
Taoyuan  Simon Chang, KMT (52.04%, 40% of polling stations reporting)
Taichung  Lu Shiow-yen, KMT (59.35%, 73% of polling stations reporting)
Tainan  Huang Wei-che, DPP (49.01%, 85% of polling stations reporting)
Kaohsiung Chen Chi-mai, DPP (58.26%, 85% of polling stations reporting)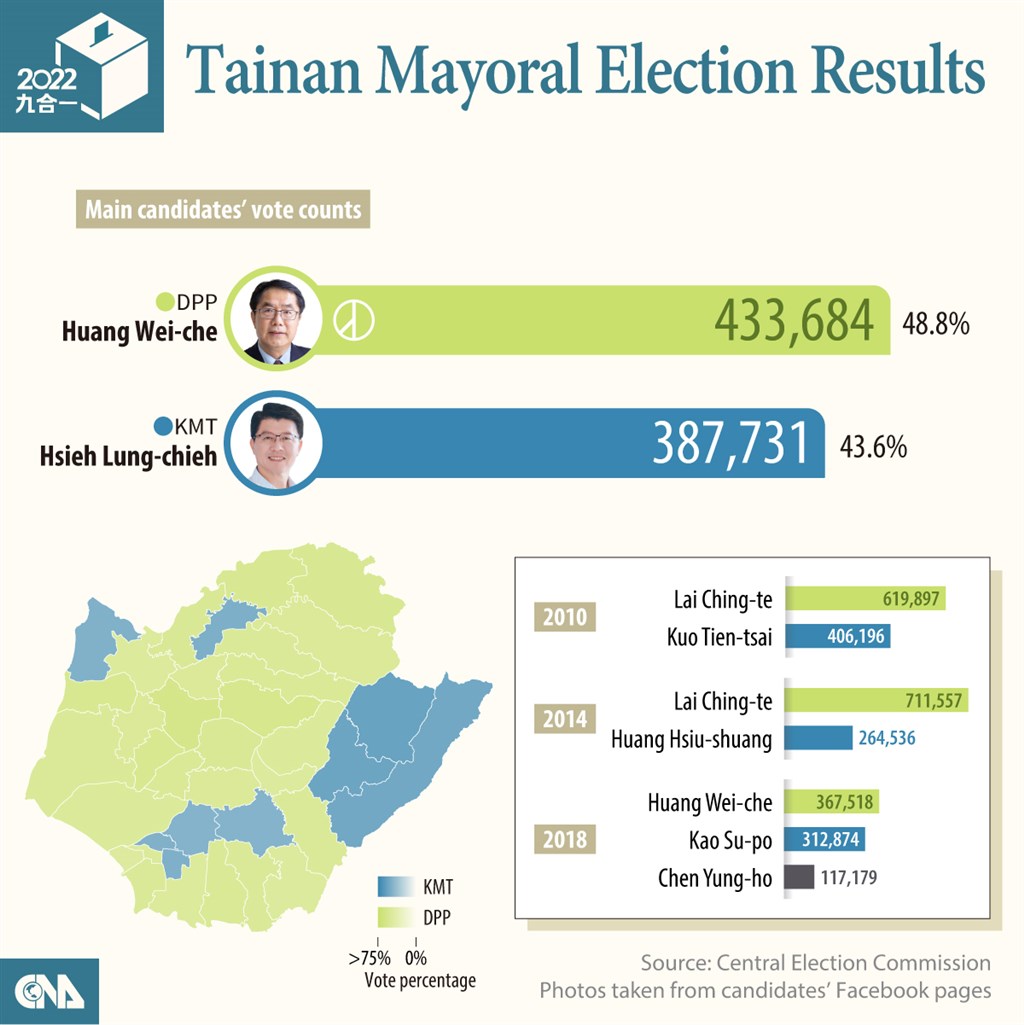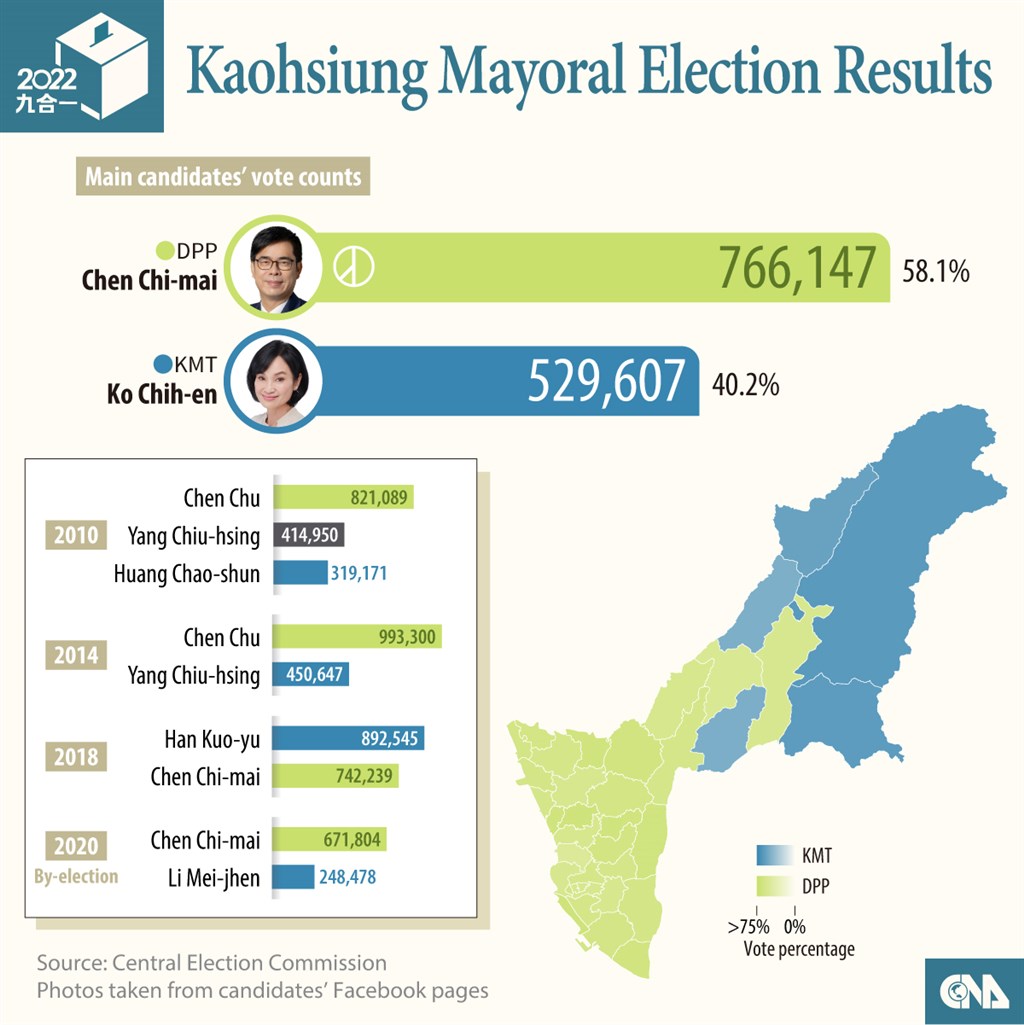 7:10 p.m.
In his concession speech, Chen congratulated the winner in Taipei, Chiang Wan-an, and hoped Taipei will do well under his leadership.
7:05 p.m.
Chen led Taiwan's response to COVID-19 and was very highly regarded for the job he did in 2020, when Taiwan set itself as an example for its successful handling of the disease. But his star began to fall in 2021, when Taiwan struggled to procure vaccines and did not seem well prepared when the first major outbreak hit in May 2021. His decisions since then have come under increasing scrutiny, and his handling of the COVID-19 became a major topic during the campaign.  
7 p.m.
The DPP's candidate in Taipei, Chen Shih-chung, has conceded defeat. His defeat was predicted by most polls, with the exception of a few polls in more pro-DPP media.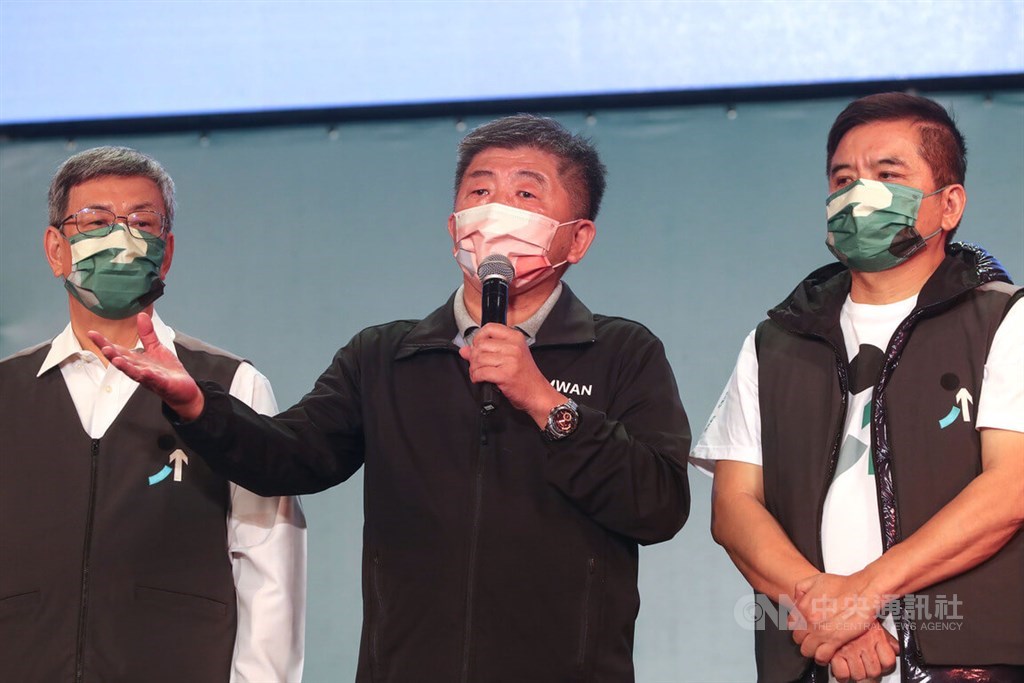 6:40 p.m
Aside from local government offices, Taiwan held a referendum on revising its Constitution to lowering the voting age to 18 and also lower the age at which people can run office, pending changes to existing laws, to 18. TV networks have not shown vote counts for this, but according to the Central Election Commission, a total of 3,264,844 votes have been cast, with 1,809,013 (54.7% of valid votes cast) for the measure, 1,386,746 (45.3%) against and 211,993 (6% of all votes cast) were invalid.
For the referendum to pass, more than 50% of all eligible voters had to approve the measure, or about 9.6 million. With the numbers in so far (about 57.55% of all polling stations representing about 31.4% of voters), this measure appears almost sure not to pass. 
6:30 p.m.
Even on SET TV, Chiang Wan-an in Taipei is now up by 3%, or about 33,000 votes, while he's up about 9% on TVBS. This looks like a KMT year in the local elections, and the sense is Chiang will prevail. The KMT retaking Taipei after not winning in its former stronghold since 2010, and also retaking Taoyuan, which now seems to be a foregone conclusion, would represent a major victory for the opposition party. They are also big defeats for the DPP and President Tsai, who handpicked the candidates for the DPP in both races.
6:10 p.m.
The TV channels have slowed down their vote counts, which is typical as they get closer to 50% of eligible voters. There will be a lull now as votes trickle in and TV stations try not to get ahead of the game. But the general trend of this election being in the KMT's (or the "blue" camp) favor, while the Democratic Progressive Party, led by President Tsai Ing-wen, who also is DPP chairwoman, will absorb a heavy defeat. 
6:02 p.m. 
George Hsieh, the KMT's candidate in Keelung City, has declared victory in his race. That was supposed to be a close race, but according to TVBS, he currently has 96,000 out of about 160,000 votes counted. Again, the counts may not be on the money, but the trend seemed clear enough for Hsieh to say he won.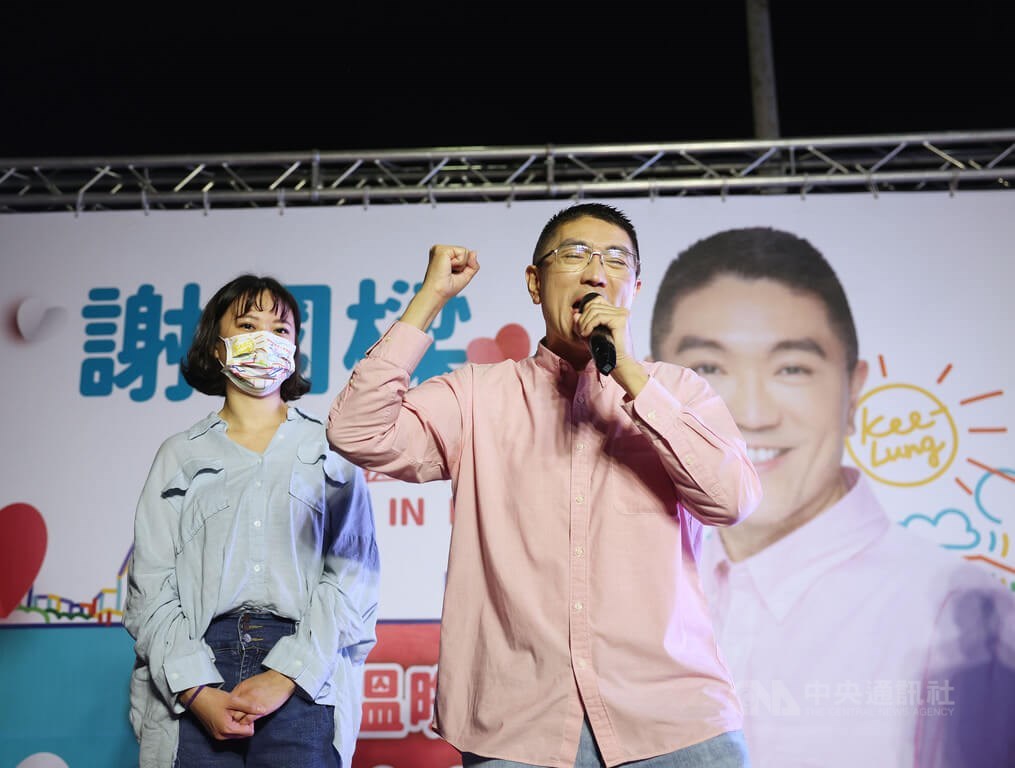 6 p.m
Outside the six cities, the KMT seems poised to win 9 or 10 races, with the race in Kinmen, another island county that is very close to China's southeastern coast close, still close between a KMT candidate and an independent candidate who leans toward the KMT. The DPP has the edge in Chiayi County and Pingtung County as expected, and in one of the most closely watched races, Kao Hung-an of the TPP, the young party's biggest hope to win a race, well ahead in Hsinchu City.  
5:55 p.m.
Regardless of TVBS or SET TV, the KMT looks set for a pretty decisive victory. In Taiwan's six major metropolitan areas -- Taipei, New Taipei, Taoyuan, Taichung, Tainan, and Kaohsiung -- in which nearly 70% of Taiwan's population lives, the KMT started the day with 2 cities (New Taipei and Taichung), the DPP had 3 (Taoyuan, Tainan, and Kaohsiung), and Mayor Ko's TPP had 1 in Taipei. 
KMT incumbents Hou Yu-ih in New Taipei and Lu Shiow-yen in Taichung have healthy double-digit leads in their races while Chen Chi-mai in Kaohsiung and Huang Wei-zhe in Tainan are ahead. 
The KMT's candidate in Taoyuan, former premier Simon Chang who also worked for Google and Acer, has a healthy lead there according to both TVBS and SET TV figures, while Chiang in Taipei appears ahead as well. 
5:45 p.m. 
More on Taipei. It has 2,026,769 eligible voters, and if turnout is around 60-65%, that will yield a total of 1,216,000 to 1,317,000 votes. On the Central Election Commission's website, it shows only 27 of 1,755 polling stations reporting so far, covering about 17,000 votes. 
5:35 p.m.
In the Taipei race, TVBS has posted counts of about 880,000 votes, with the KMT's Chiang holding a 90,000 vote lead. SET TV has posted counts for about 1.06 million votes, with Chiang leading by about 20,000 votes. We'll see which network's count turns out to be more accurate. 
5:25 p.m. 
Of the races in which incumbents were not running, three were KMT areas, Miaoli County, Nantou County, and Lienchiang County. The KMT's Hsu Shu-hua looks to be in good shape in Nantou, and the KMT will hold on to Lienchiang County, a small island county just off the coast of China, because the two main candidates represent the KMT. In Miaoli, where the DPP had hopes of breaking through in a longtime KMT stronghold, independent candidate Chung Tung-chin, who was not officially backed by the KMT because of his unsavory past, included doing prison time for attempted murder, is ahead in current vote counts by double digits based on TV station vote counts, but there are tens of thousands of votes still to be counted.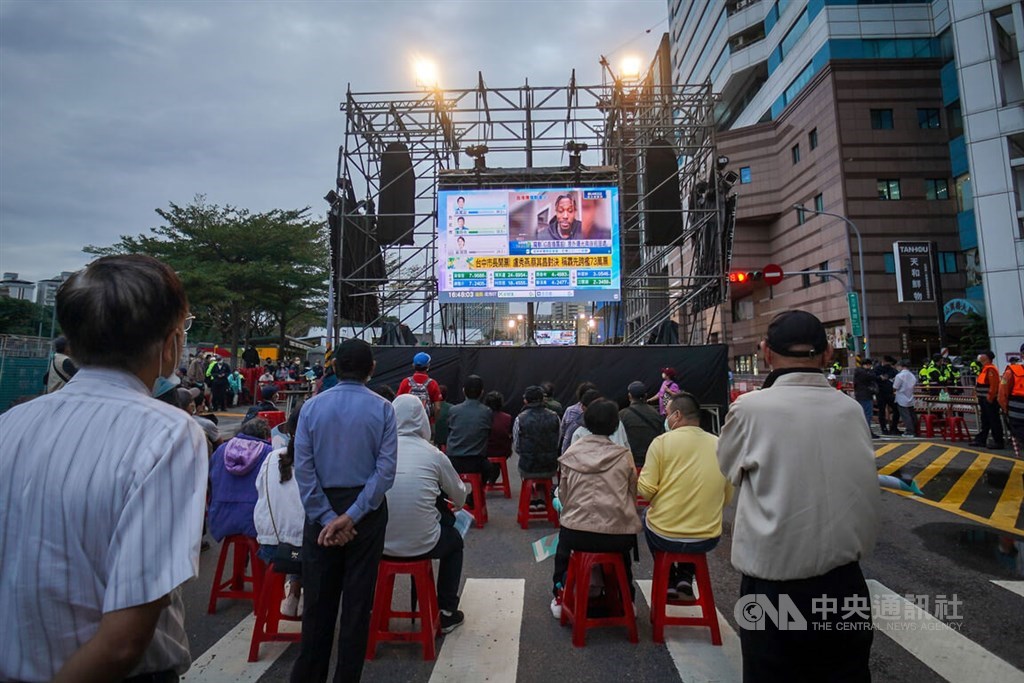 5:10 p.m.
In these races, the KMT has the benefit of incumbency, In 13 of 21 races, the incumbent is running for re-election, with 10 of them KMT leaders and three of them DPP leaders. 
The KMT incumbents are in New Taipei, Taichung, Hsinchu County, Changhua County, Yunlin County, Yilan County, Hualien County, Taitung County, Penghu County and Kinmen County. Of those areas, only the county magistrate in Penghu County Lai Feng-wei, is trailing at present, according to vote counts shown on TV news channels.
The DPP incumbents were in Kaohsiung, Tainan and Chiayi County, and the DPP candidates are all leading as expected, though the vote margin in Tainan, a true DPP stronghold, is slightly tighter than expected. The DPP's Huang Wei-che is leading KMT challenger Hsieh Lung-chieh by only about 4% according to TVBS and about 9% according to SET TV, in either case below the double-digit margin expected.
Currently in Taipei, SET TV now has Chiang Wan-an with about a 24,000-vote lead, or about 2.4 percentage points, while TVBS has him up by roughly 78,000 votes, or about 10 percentage points. Will have to see how this plays out. Only a very few votes have appeared on the Central Election Commission's website, which is the official election agency.
5 p.m.
At stake in today's elections are the heads of 21 of Taiwan's 22 cities and counties. There was no vote today for Chiayi City mayor because one of the candidates in the race died a few weeks ago and the race had to be recast. Some felt it could have been held today, but it was rescheduled for Dec. 18.
In the 21 other districts, 13 are currently held by the KMT, 7 are in the hands of the DPP, and 1 is in the hands of the Taiwan People's Party, the party Taipei mayor Ko Wen-je founded during his second term.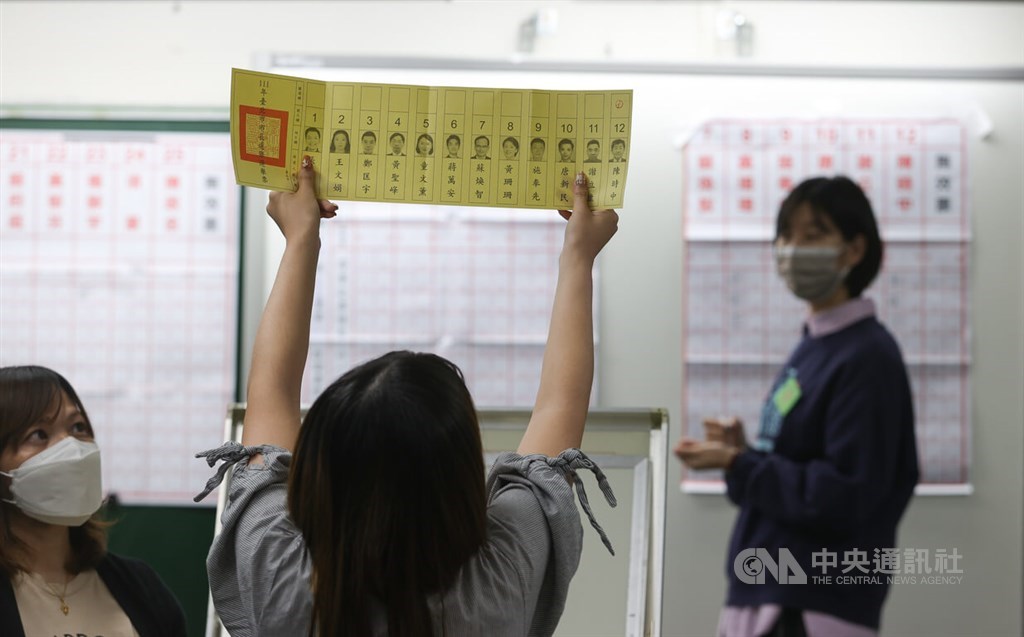 4:43 p.m.
Of particular interest up to now, the counts for one of the most closely watched races, the Taipei mayor race, is bizarre. On the pro-DPP channel SET TV, DPP candidate and former health minister Chen Shih-chung has been shown to be in the lead by a very narrow margin, while TVBS, a more pro-KMT channel, has KMT candidate Chiang Wan-an with a healthy lead over Chen and former deputy mayor Huang Shan-shan, who has been supported by Taipei mayor Ko Wen-je. 
4:31 p.m.
Polls in Taiwan closed at 4 p.m. and TV stations are already posting counts of hundreds of thousands of votes. Votes are counted polling station by polling station and then relayed to political parties and TV stations, but it is hard to tell how accurate the numbers shown on TV are. 
4:30 p.m.
Taiwan is holding its nationwide elections for local government offices, such as city and county leaders. Polls closed at 4 p.m.
Related News
Nov. 26: Results of Taiwan's 9-in-1 local elections, referendum
Nov. 26: President Tsai, candidates cast votes for local elections, referendum
Nov. 3: CEC relaunches Chiayi mayoral election, reschedules election day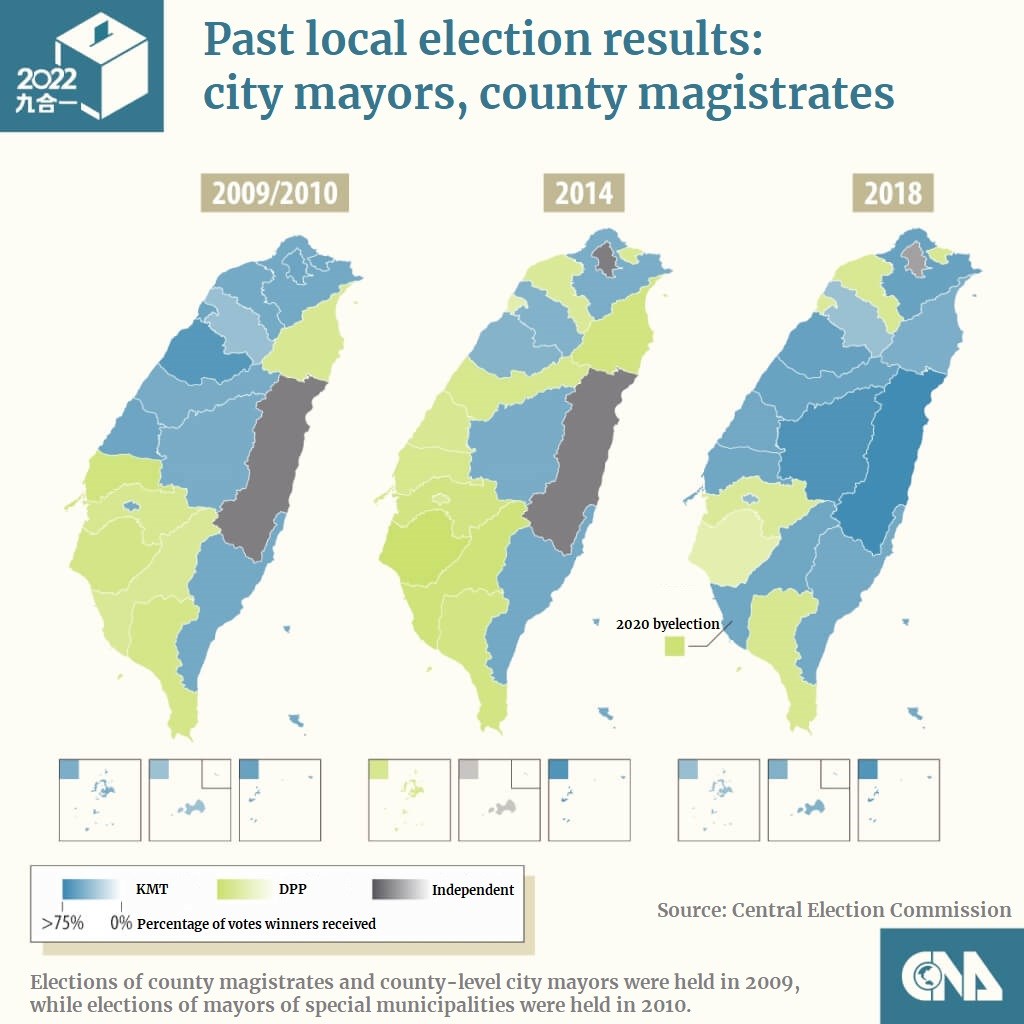 View All