German economics official visits Taiwan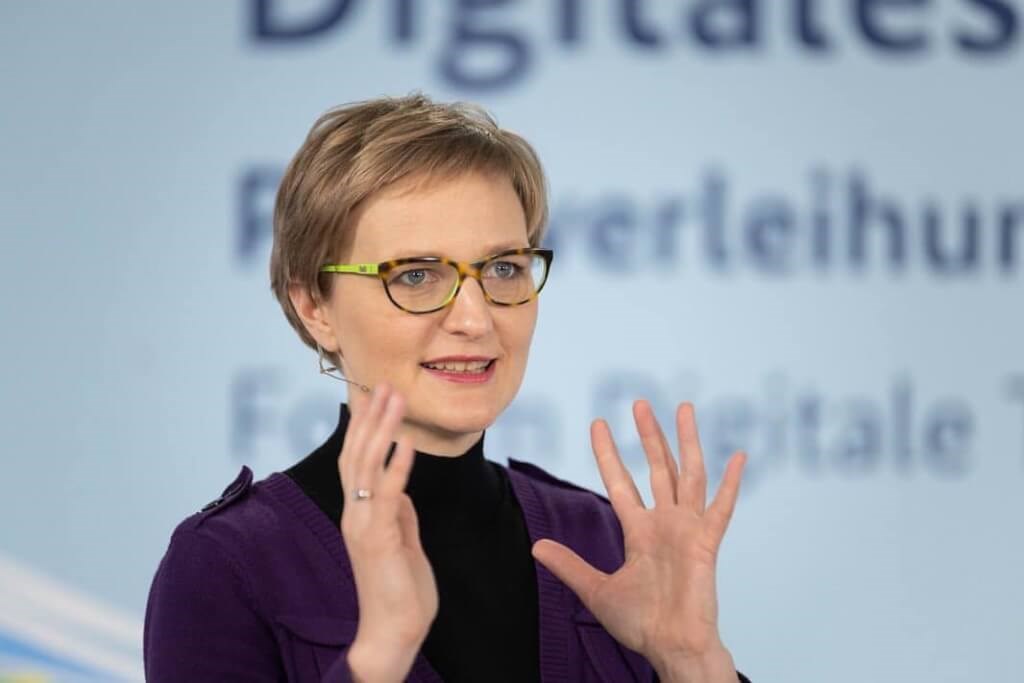 Taipei, Nov. 15 (CNA) German government official Franziska Brantner arrived in Taiwan Tuesday for a two-day low-profile visit amid increasing official exchanges between Taiwan and Germany.
The itinerary to be followed by Brantner, parliamentary state secretary at the Federal Ministry for Economic Affairs and Climate Action, has been planned and arranged by German Institute Taipei, a source familiar with the matter said.
Brantner's trip to Taiwan is aimed at deepening bilateral substantive exchanges between the two countries and her itinerary has not been made public, according to the source.
Brantner on Monday shared on Twitter an article of hers published the previous day in the German newspaper Frankfurter Rundschau. This outlines Germany's general economic strategy, emphasizing that the country must increase its international partnerships in raw material trade to lessen economic dependence on China.
Brantner said in the article that the Russia-Ukraine war and the COVID-19 pandemic brought to light long-standing vulnerabilities in global supply chains.
The supply of raw materials crucial for energy transition technologies and to build solar panels, wind turbines and batteries is dominated by a few companies in a few countries, she noted, adding that China controls more than 90 percent of the world's rare earth metals.
In order to foster Germany's economic resilience, the country should financially support companies seeking partners in global raw material supply chains with the aim of securing stable access to critical raw materials, according to Brantner.
The article stated that through "raw materials diplomacy," Germany will reactivate its relationship with "international raw material partners," particularly some raw material supplier countries that have invested heavily in China.
Joanne Ou (歐江安), spokeswoman for Taiwan's Ministry of Foreign Affairs (MOFA), told CNA that the ministry is happy to see frequent interactions and exchanges between Taiwan and Germany.
During Brantner's visit, Vice Foreign Minister Alexander Yui (俞大㵢) will host a banquet in her honor, according to Ou.
Brantner has repeatedly expressed her friendship toward Taiwan. When Lithuania was hit by China's retaliatory sanctions over the name of Taiwan's representative office in Vilnius last year, Brantner publicly expressed support for Lithuania and opposition to China's punitive economic measures on the country.
In August, Brantner also attended the 20th conference on economic cooperation between Taiwan and Germany with Taiwan's Deputy Economic Minister Chen Chern-chyi (陳正祺) via video conference.
In addition, the Berlin government confirmed that Bettina Stark-Watzinger, Germany's Federal Minister of Education and Research, will later this month meet with Taiwan's National Science and Technology Council (NSTC) Minister Wu Tsung-tsong (吳政忠), who is on a visit to Germany, the Chinese language website of Deutsche Welle (DW), Germany's international broadcaster, reported Monday quoting a Reuters report.
It will be the first time a German minister has met with their Taiwanese counterpart.