ELECTIONS 2022
/
Kaohsiung mayoral candidates highlight population loss, high-tech plans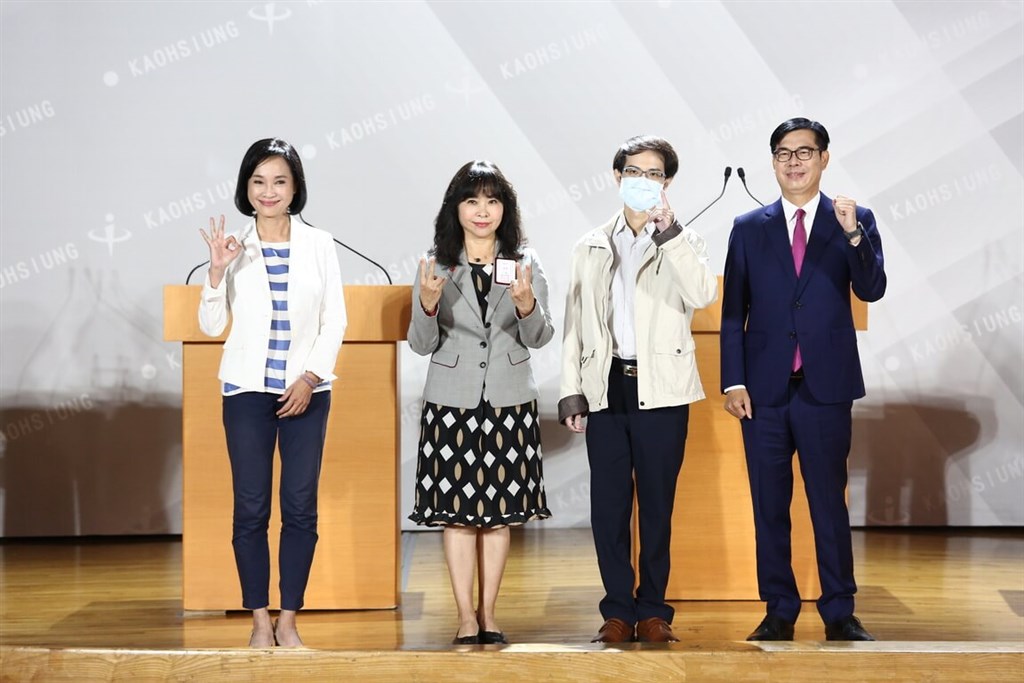 Taipei, Nov. 12 (CNA) The four Kaohsiung mayoral candidates on Saturday outlined their policies for the municipality during a live televised presentation, with the incumbent Chen Chi-mai (陳其邁) of the Democratic Progressive Party (DPP) pledging to make Kaohsiung a "high-tech city," and the opposition Kuomintang (KMT) candidate Ko Chih-en (柯志恩) vowing to push policies to stem an "exodus of the working population."
Ko, who spoke before Chen, promised to prioritize quality over speed when implementing her policies, something she said Chen had neglected and had resulted in 46,000 residents leaving the city over the past two years, including about 34,000 in the 25-29 age group.
Central to that exodus, Ko said, was the failure of Chen's administration to reduce the city's unemployment rate and raise wages, problems that had long plagued Kaohsiung.
In addition, the city's non-diverse economy, which is centered on the industrial sector, had contributed to the "exodus of the working population," Ko said.
If elected, Ko said, she would introduce policies that would help Kaohsiung transition into a hybrid "industrial, commercial and service-oriented port city" that would offer jobseekers more options and motivate them to remain there.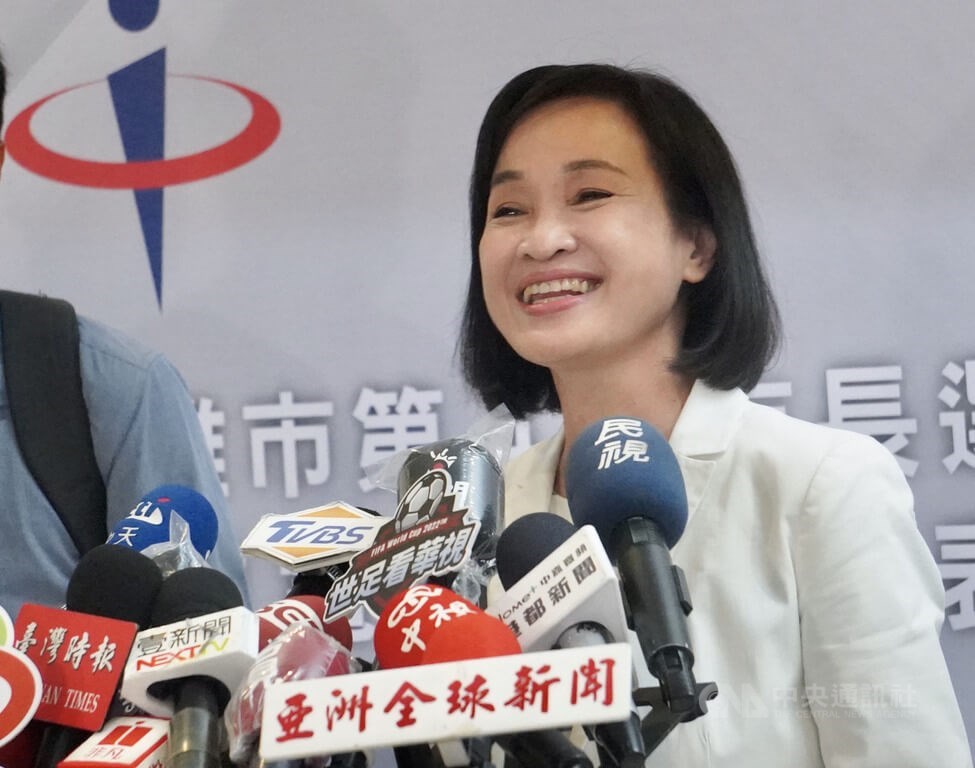 She proposed a policy that she dubbed "three highs, one low," meaning it would seek to create "high-pay, high-tech and high-added-value" job opportunities and lower pollution levels.
Some of the other policy proposals put forth by the KMT candidate included creating a division within her administration dedicated to the welfare of preschoolers, emphasizing English-language education, and building 100 parks and communities with amenities that cater to residents of all ages.
Meanwhile, Chen in his presentation called on Ko not to distort the facts, saying that the city's shrinking population was caused by the country's low birth rate, which had affected Taipei and New Taipei more than Kaohsiung.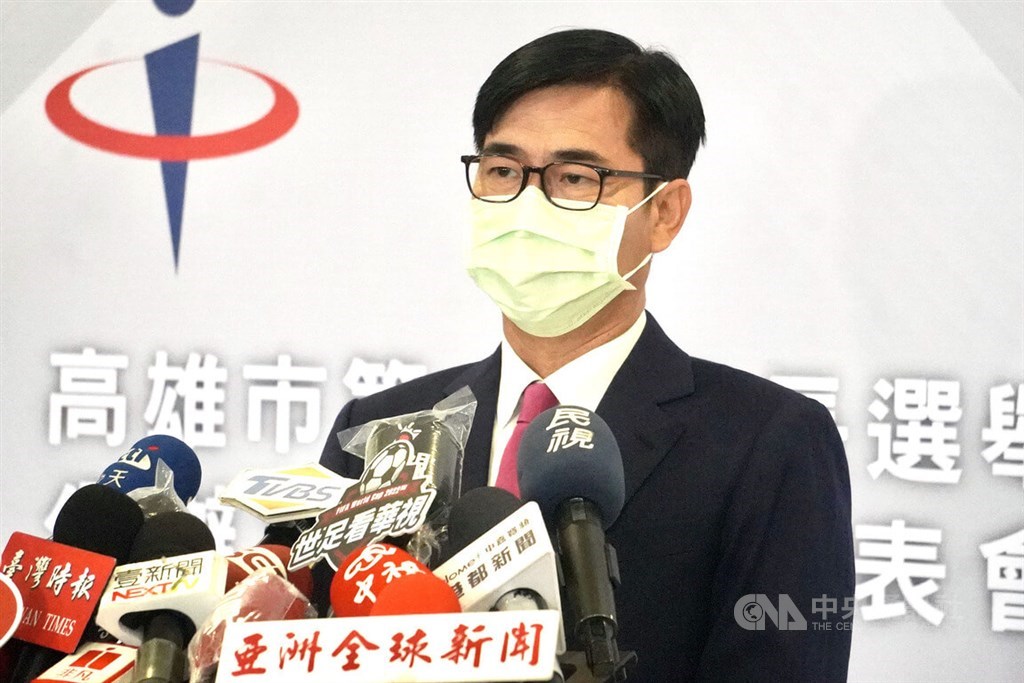 Citing a Kaohsiung City Economic Development Bureau report published in August, Chen said that since he took office as mayor in 2020, the city had achieved the highest real wage growth rate and the lowest unemployment rate among the six special municipalities in Taiwan.
Kaohsiung has advanced from the least competitive among the six municipalities to the second most competitive during his tenure, Chen said, citing a CommonWealth Magazine survey published in September.
If reelected, Chen said, his administration would complete the "semiconductor corridor" in the city and work to build a technology park for 5G and Internet of Things (IoT) innovations in Kaohsiung's central business district, the Asia New Bay Area, which would attract even more technology companies to set up headquarters there.
He also said that phase two of the Kaohsiung Light Rail construction, which was suspended by his predecessor Han Kuo-yu (韓國瑜) over environmental concerns, had resumed during his tenure, after it was rerouted.
The groundbreaking for the Kaohsiung MRT Yellow Line was held recently, which means an MRT network is taking shape, Chen said.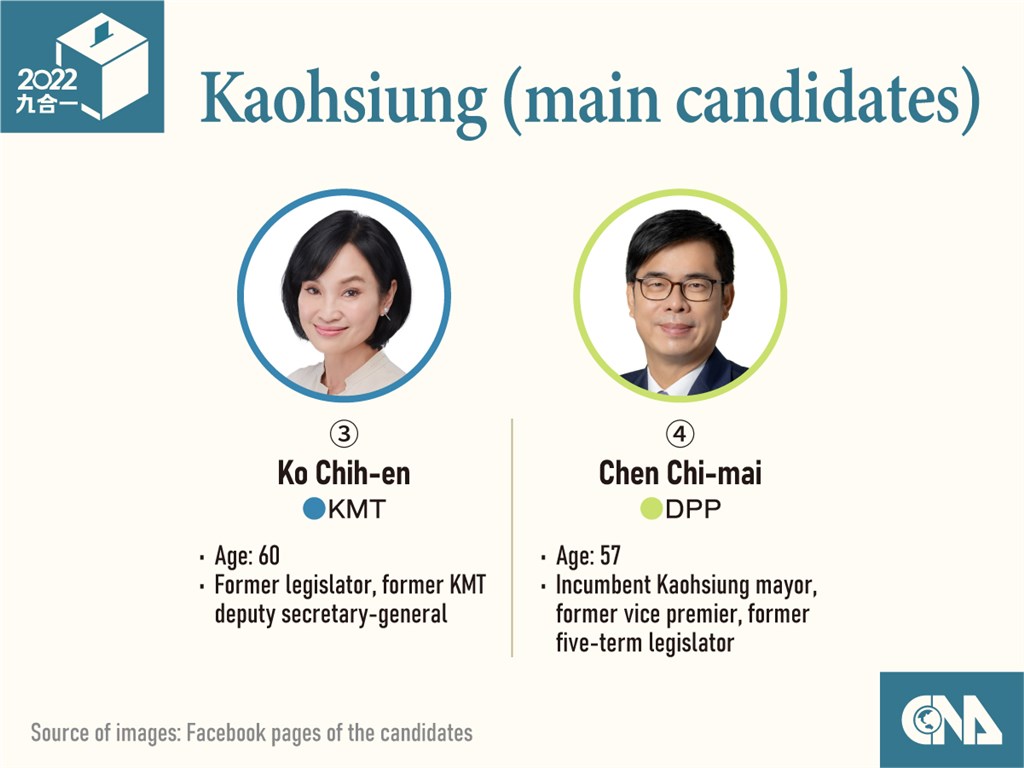 In a rebuttal, Ko said Chen's portrayal of the unemployment rate in Kaohsiung was not accurate.
While it is true that the jobless rate among residents aged 15-24 is not particularly high, the rate among those in the 25-29 age group was 7.1 percent in the first six months of the year, which was the highest among the six special municipalities, Ko said.
Question-and-answer session
During the question-and-answer segment, Yang Ching-yu (楊慶煜), president of National Kaohsiung University of Science and Technology, asked the candidates what they would do to motivate university graduates to stay and work in Kaohsiung.
In response, Ko said the municipal government should create a talent bank and match suitable jobseekers with vacancies at corporations.
Chen responded that he would establish a two-way channel between schools and companies to facilitate the commissioning of mentors in schools and job hunts by graduates.
He also said he plans to create an international league of 5G and IoT companies and promote collaboration between the high-tech and academic sectors in Kaohsiung.
Independent candidate Cheng Yu-hsiang (鄭宇翔), meanwhile, said that if elected, he would honor former President Chiang Kai-shek (蔣介石) and practice the teachings of Dr. Sun Yat-sen (孫逸仙) by "starting a revolution" and making Kaohsiung a "base for fighting to reclaim Mainland China."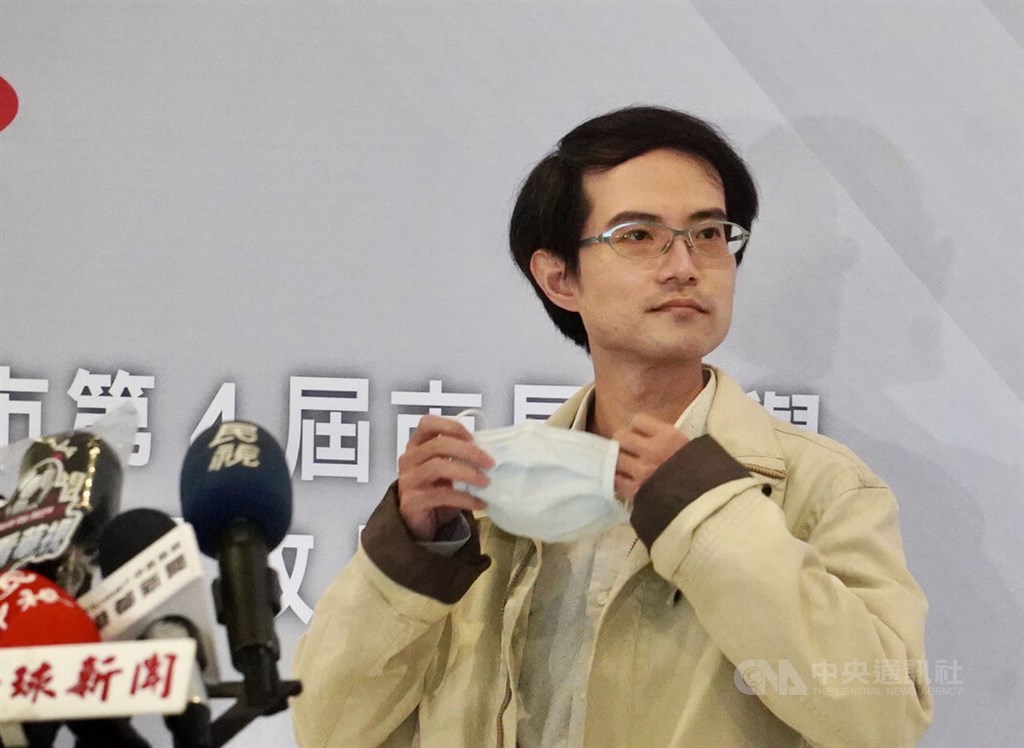 The other independent candidate, Tseng Ying-lee (曾尹儷), said she would work to reform the "unfair" and "undemocratic" political system that requires candidates to pay an election deposit of NT$1.5 million (US$48,213.5), which they forfeit if they do not receive at least 10 percent of the votes.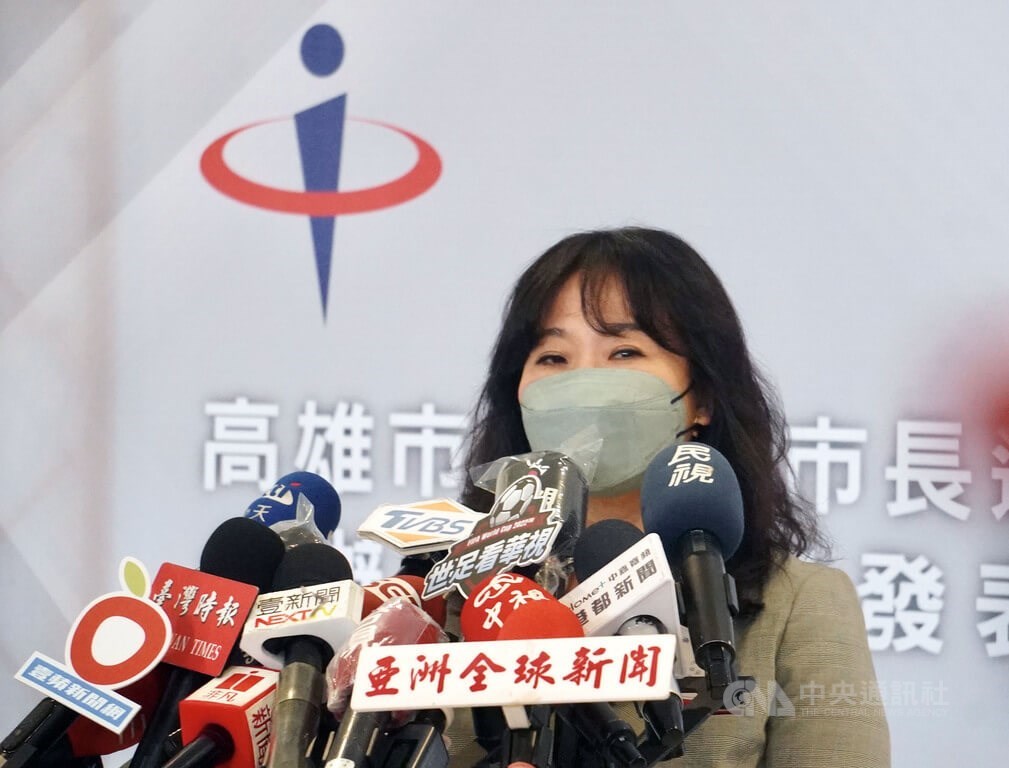 She vowed to end the long-standing feud between political parties and push for systemic reform to encourage greater participation in politics by ordinary citizens like herself.
Related News
Nov. 12: 12 Taipei mayoral candidates outline visions at televised hustings
Nov. 12: Thousands turn out for KMT campaign rally in New Taipei
Nov. 12: DPP heavyweights campaign for Taipei, New Taipei mayoral candidates
CNA's special three-part election series 
Part 1: Taiwan's local elections may come down to battles in three northern cities
Part 2: Upstart party hoping to make impact in elections with eye on 2024
Part 3: Local election results could shape expectations of 2024 presidential poll
View All