New reservist training plan to continue in 2023: Taiwan defense chief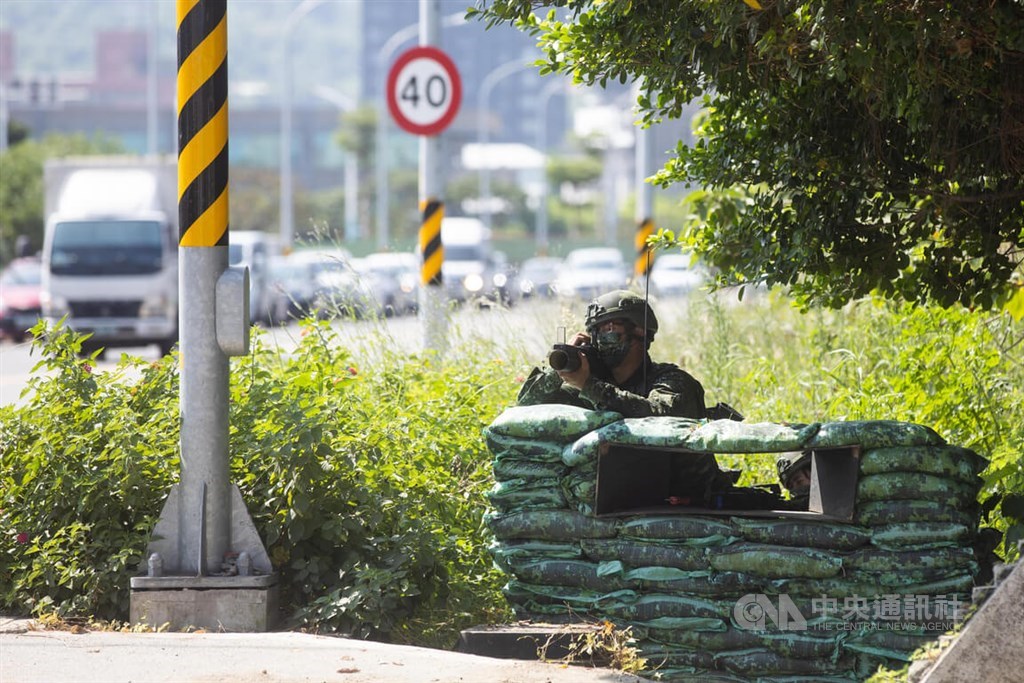 Taipei, Oct. 19 (CNA) Taiwan's dual-track reservist training program that began in 2022 will be continued next year, though more reservists could be asked to take part in the intensive training regimen, Defense Minister Chiu Kuo-cheng (邱國正) said Wednesday.
At a hearing at the Legislature on Wednesday, Chiu said a review on the new reservist program had recently being completed by the MND and that the ministry would brief lawmakers on details of the review soon.
He did note, however, that the program, which has been conducted on a trial basis, would be extended to 2023.
Under the new program launched in March, some reservists undergo two weeks of intensive training twice in their eight years as reservists rather than the existing five- to seven-day regimen four times every eight years in a bid to improve reserve forces' combat readiness.
According to the Ministry of National Defense (MND), only around 15,000 reservists around Taiwan took part in the new training plan during the first three quarters this year, while 97,000 continue to be trained under the existing five- to seven-day regimen.
More demanding 14-day training
The two-week training plan is far more demanding physically and participants spend more time honing their combat skills, including shooting skills.
The MND previously said it would conduct a review of the new approach in the fourth quarter to see if it was generating the desired results before deciding whether to fully commit to it or continue to operate using the dual-track system.
From Chiu's comments Wednesday, the military is not yet ready to fully embrace the more intensive training approach.
Asked, meanwhile, if the military would soon require discharged female military personnel to take part in the reservist training program with their male counterparts, Chiu said no final decision has been made.
He said he knew for a fact that many discharged female veterans want to participate in the reservist training program but that Taiwan's Armed Forces did not have sufficient training capacity at present to accommodate them.
Training capacity
Commenting on the same issue in March, Major General Yu Wen-cheng (俞文鎮), a division head in the MND's All-Out Defense Mobilization Agency, said Taiwan's military can only train up to 110,000 reservists a year, around half the number of eligible reservists in the country.
Once the military has beefed up its reservist training capacity, including establishing new reserve force units and facilities, the MND will consider requiring female veterans to participate in the training, he said at the time.
Only male veterans have been required to participate in regular reservist training sessions, something participants have argued for decades as being a form of gender discrimination.
While men in Taiwan are required to take part in compulsory military conscription and reservist training, females can join the armed forces voluntarily to serve as soldiers and officers.
As of 2021, 8,915 women were listed as reservists. Among Taiwan's 180,000 active military personnel, 15 percent of them are women, according to MND figures.
Related News
Oct. 19: Taiwan reaffirms readiness against Chinese invasion
Oct. 19: Troops in Penghu conduct monthly live-fire drill
Oct. 18: Disruption of Taiwan chip industry would cause economic crisis: Blinken
Oct. 18: Intruding 'first strike' PLA aircraft could be downed: Minister
Oct. 16: Taiwan reaffirms sovereignty, independence in response to Xi speech
Oct. 16: Xi's remarks show Taiwan issue is now part of Sino-U.S. rivalry: Scholar
Oct. 14: Symbolic U.S. gestures on Taiwan increasing chance of war: U.S. analysis