German parliamentarians call for closer bilateral ties with Taiwan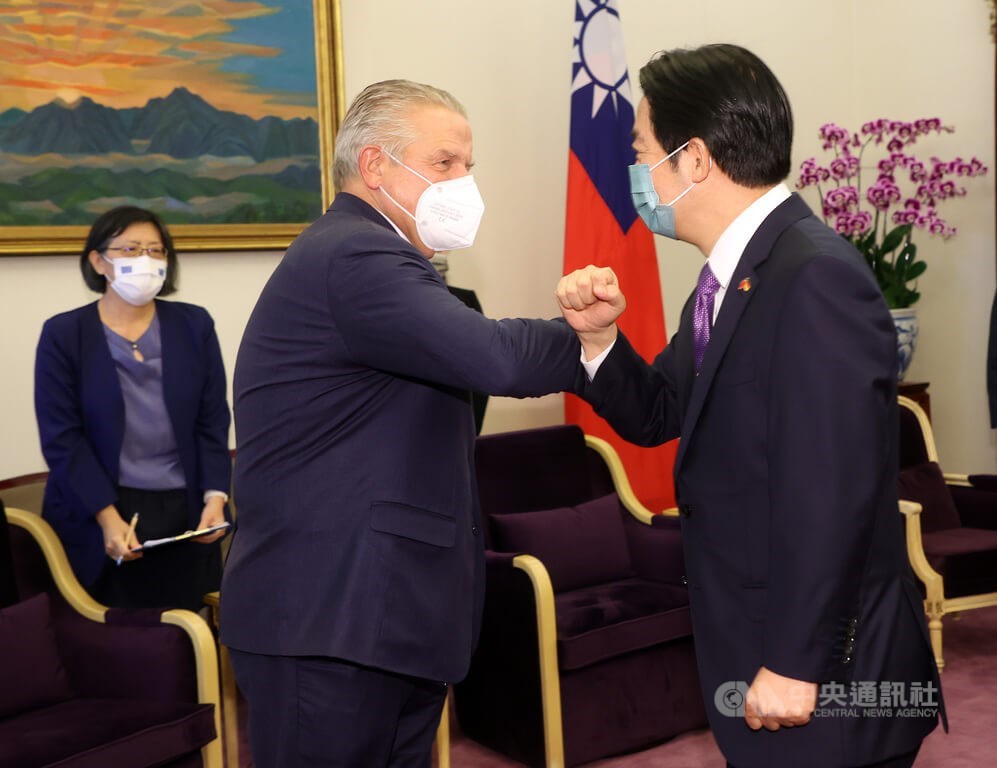 Taipei, Oct. 6 (CNA) Three visiting Bundestag lawmakers from the German-Taiwan Parliamentary Friendship Group called for closer ties with Taiwan Thursday during a press event in Taipei.
Visiting German lawmaker Frank Schäffler of the Free Democratic Party (FDP) called for talks exploring the possibility of a bilateral free trade agreement with Taiwan.
Katrin Budde of the Social Democratic Party (SPD) and the Bundestag's Committee on Cultural Affairs and Media said the group's trip and candid dialogue with public and private sector actors in Taiwan had been fruitful.
Budde went on to call for more exchanges between Germany and Taiwan on issues such as culture and transitional justice.
Amid protests from Beijing over the German lawmakers' visit, Budde said no country had the right to dictate where she traveled.
Meanwhile, Till Steffen of Alliance 90/The Greens said that he had learned of some of the shared challenges faced by Taiwan and Germany, including energy policy and the role of nuclear power.
With Germany's deep reliance on Russian natural gas having been brought into sharp focus by the ongoing conflict in Ukraine, Steffen said Germany had learned the hard way that energy supply could be weaponized.
"Democracies must support each other because of the fact that authoritarian regimes cooperate too as we have seen between Beijing and Moscow," Steffen said.
Steffen, Budde, and Schäffler have been joined in Taipei by three other lawmakers from the Bundestag's German-Taiwan Parliamentary Friendship Group.
According to Klaus-Peter Willsch, chair of the parliamentary friendship group and leader of the trip to Taipei, the delegation consists of lawmakers from six different political parties.
Willsch added that the official delegation is the first from the German parliament to come to Taiwan since the beginning of the COVID-19 pandemic.
The delegation is scheduled to depart Taiwan later Thursday.