Former NZ deputy leader calls for cooperation at Taipei meeting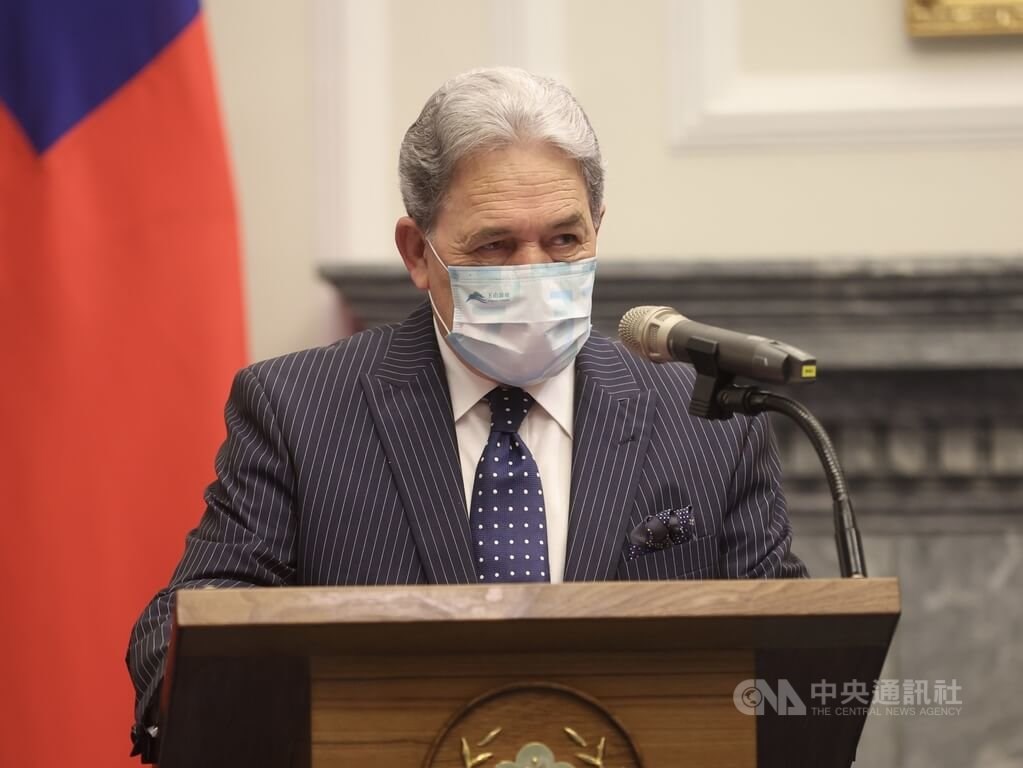 Taipei, Oct. 6 (CNA) Former New Zealand Deputy Prime Minister Winston Peters on Thursday called for cooperation between like-minded partners to promote a peaceful future, during a meeting with President Tsai Ing-wen (蔡英文) in Taipei.
Peters, who is in Taiwan to attend the Yushan Forum, was delivering remarks on behalf of a group of former government officials and incumbent lawmakers from the Indo-Pacific region invited to speak at the forum scheduled for Oct. 7-8.
Also in attendance at the meeting were Peter MacKay, a former Canadian foreign and defense minister, and Indian parliamentarian Sujeet Kumar.
"We wish to enhance our economic engagement with your country to the mutual benefit of our nations and yours," Peters said.
"We all know that with genuine cooperation and courage, we can go forward into the future working together," he added.
According to Peters, a better and safer future for the world is possible when like-minded people join together and make a real commitment to collaborate and show mutual support despite cultural differences and varied backgrounds.
Peters served as New Zealand's deputy prime minister from 1996 to 1998 and from 2017 to 2020.
During his second tenure in office, he concurrently served as the country's foreign minister.
He continues to lead the New Zealand First, a nationalist and populist party he founded in 1993, following his departure from government in 2020.
Meanwhile, Tsai said she looked forward to exchanging views with democratic partners at the forum to "map out the direction for future development and cooperation."
"Taiwan is on the frontline in defending democracy," Tsai said.
The country continues to seek cooperation with like-minded countries "to advance peace and stability in the Indo-Pacific region and to ensure our democratic and free way of life," she added.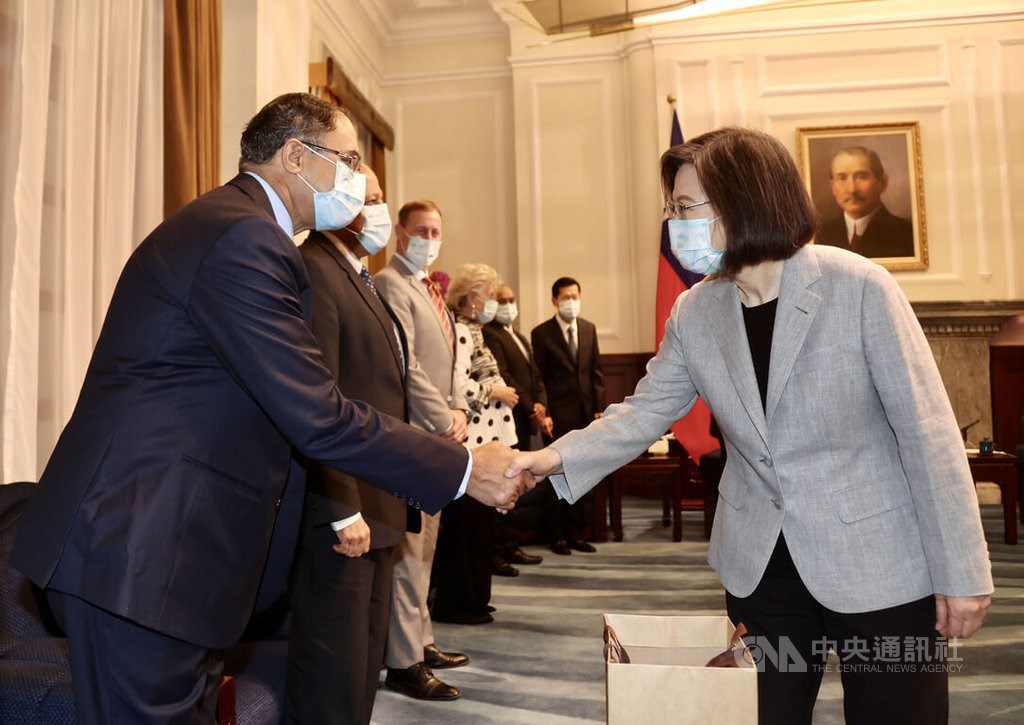 The sixth edition of the Yushan Forum, to be held in Taipei, features speeches and panel discussions by former government officials, scholars, business leaders, and representatives of civil society groups from 12 countries, the event's organizer, Taiwan-Asia Exchange Foundation (TAEF), said.
Also attending the forum are Rose Gottemoeller, a former NATO deputy secretary general and U.S. undersecretary of state for arms control and international security; Taro Aso, former Japanese prime minister and currently vice president of Japan's ruling Liberal Democratic Party; and Palauan President Surangel Whipps Jr., among others.
According to organizers, participants will engage in discussions on issues related to the recovery and development of the Indo-Pacific region in a post-pandemic era.