Taiwan Navy takes delivery of locally-made Yushan landing platform dock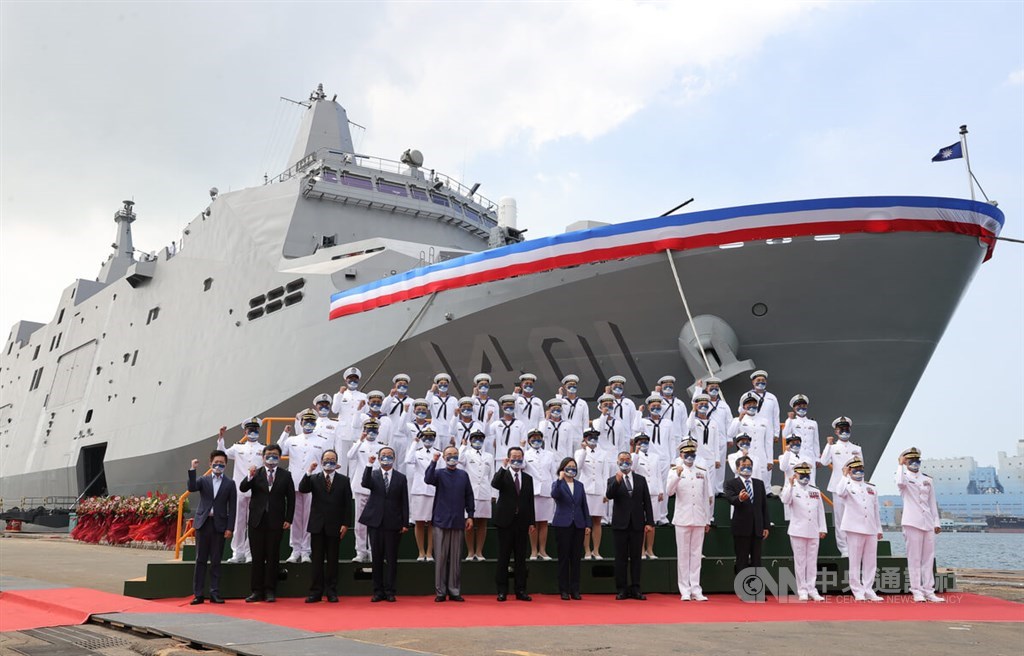 Taipei, Sept. 30 (CNA) The Yushan landing platform dock (LDP) manufactured by CSBC Corp., Taiwan was officially handed over to the Republic of China's (ROC) Navy on Friday at a ceremony in Kaohsiung.
The 10,600-ton amphibious multi-mission vessel (hull no. LPD-1401) is named after Taiwan's highest peak. It will replace the existing Hsu Hai dock landing ship, which first entered service with the U.S. Navy as the USS Pensacola in 1971, before being transferred to Taiwan in 1999, according to the military.
The Yushan LDP, which measures 153 meters in length with a beam of 23 meters, can be sailed at a maximum speed of 21 knots and is able to carry several AAV7 amphibious armed personnel carriers as well as up to 673 military personnel.
In addition, the ship can be fitted with an MK-75 76mm gun, two MK-15 Phalanx close-in weapons systems and two TC-2N missile systems. It also has two hangars able to accommodate military helicopters.
Speaking at the handover ceremony, President Tsai Ing-wen (蔡英文) said Friday marked an important day for both Taiwan and the ROC military as the first domestically built LDP with its tonnage over 10,000 was delivered to the Navy.
The vessel can be deployed not only for combat missions but also on rescue operations, Tsai said.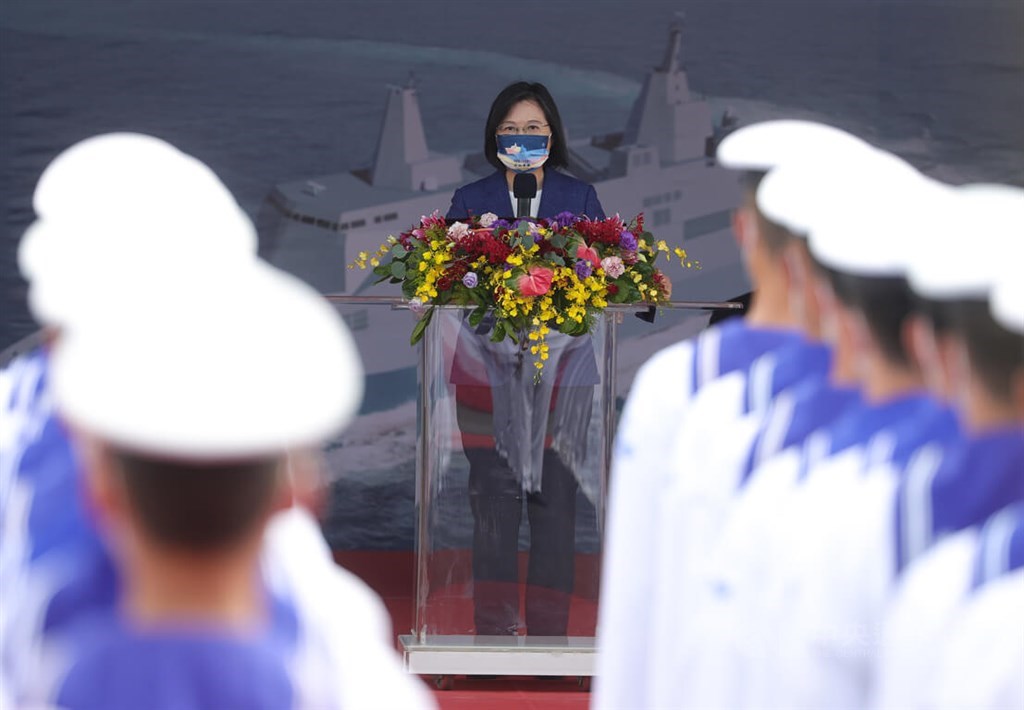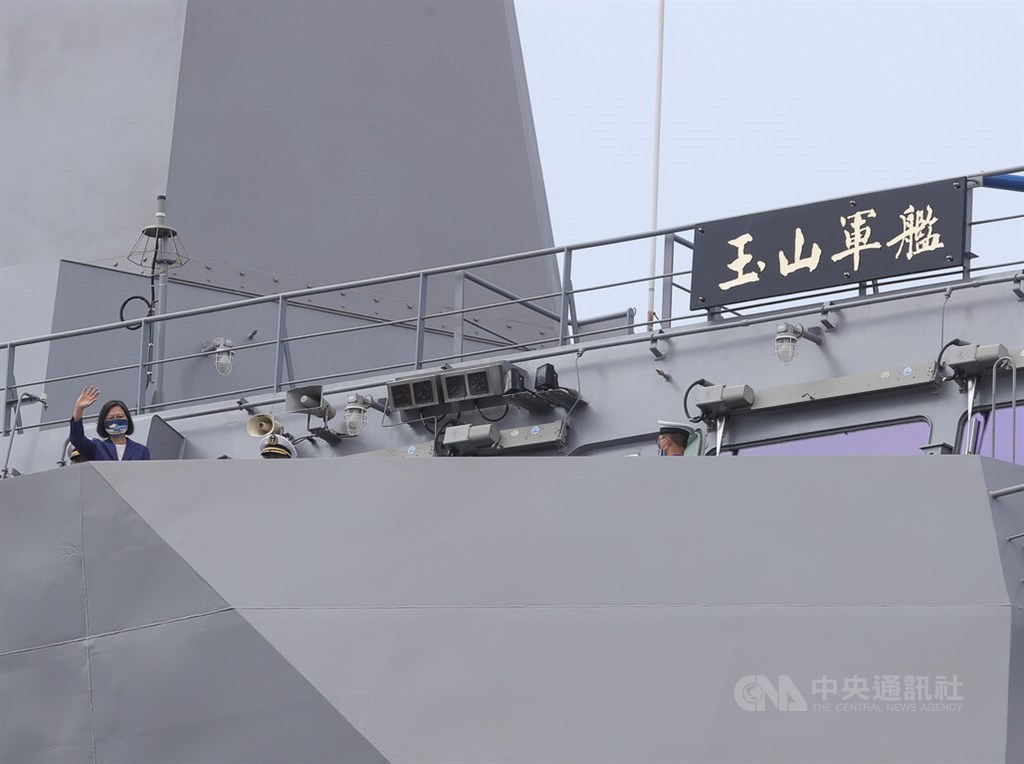 The Yushan LPD will be responsible for transporting supplies and personnel to the country's offshore islands and be dispatched for humanitarian assistance tasks in case of emergency, the military said.
As of press time, it remained unclear whether the ship would enter into service immediately following the handover ceremony.
Tsai went on to say she hoped subsequent domestic shipbuilding projects are completed on schedule without manufacturing quality being compromised.
She underscored the importance of strengthening Taiwan's self-defense capability in the face of China's military threats and said the government is committed to providing the military with better equipment.