Former legislative speakers depart for Shinzo Abe state funeral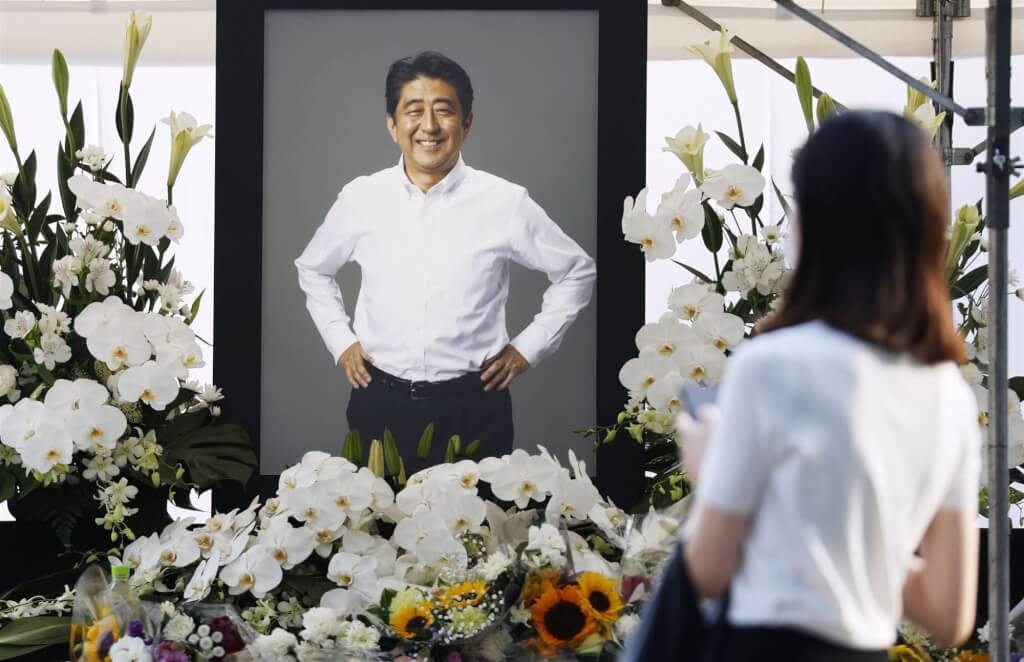 Taipei, Sept. 26 (CNA) Former Legislative Yuan speakers Su Jia-chyuan (蘇嘉全) and Wang Jin-pyng (王金平) left Taiwan for Japan Monday to attend the upcoming state funeral of former Japanese Prime Minister Shinzo Abe.
Together with Taiwan's representative to Japan Frank Hsieh (謝長廷), Su and Wang will attend Abe's state funeral, scheduled to be held at the Nippon Budokan in Tokyo on Tuesday.
According to a Presidential Office statement released on Sept. 15, the bipartisan delegation appointed by President Tsai Ing-wen (蔡英文) includes Su, who is chairman of the Taiwan-Japan Relations Association (TJRA), Wang of Taiwan's main opposition Kuomintang, and Hsieh.
The delegation is expected to offer the condolences of the Taiwanese authorities and people at the passing of Abe and convey the message that Taiwan will "continue walking side by side with Japan" to "defend the peace and stability of the Indo-Pacific region," the statement said.
Abe died on July 8 at the age of 67, hours after he was shot twice by a man with a makeshift shotgun on a street in Nara, near Osaka.
On Sunday, the Lee Teng-hui Foundation issued a press release saying the daughter of former Republic of China (Taiwan) President Lee Teng-hui (李登輝) will also attend Abe's state funeral at the invitation of his family.
Annie Lee (李安妮) left for Japan early Monday morning and is expected to return to Taiwan on Wednesday, the foundation said.