CORONAVIRUS
/
Taiwan to report to Legislature every 6 months on vaccine injury claims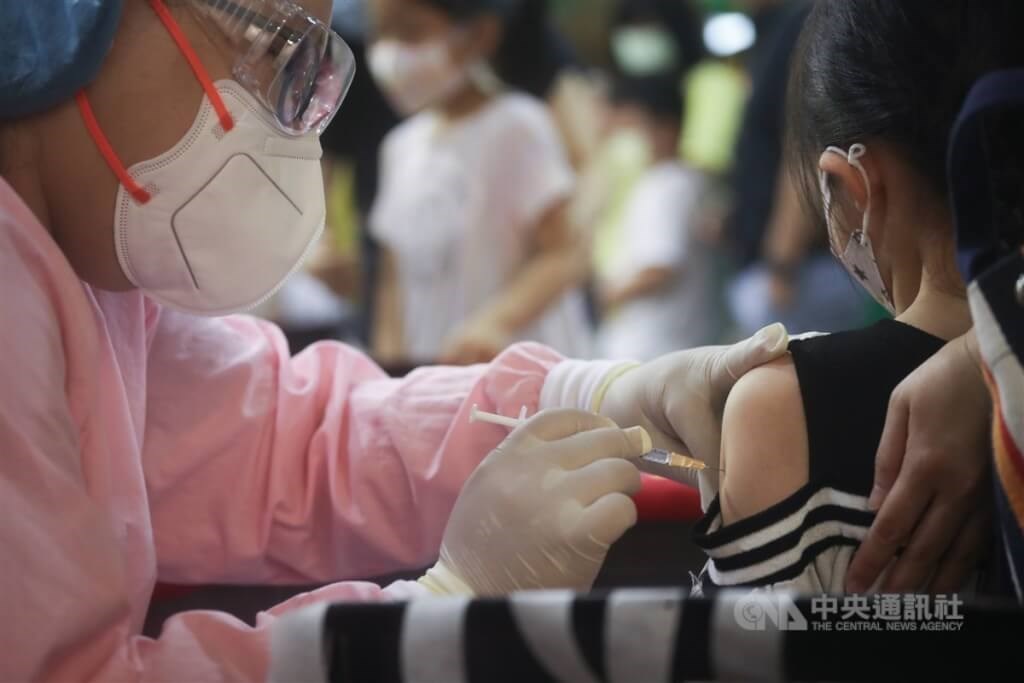 Taipei, Sept. 23 (CNA) The Taiwan government agreed Friday to submit a report to the Legislature every six months about compensation claims made by people who suffer severe reactions to COVID-19 vaccines.
The decision was made following a protest in the Legislature by opposition Kuomintang (KMT) lawmakers against the government's handling of some aspects of the COVID-19 pandemic.
The KMT lawmakers occupied the podium for about one hour, stalling the delivery of Premier Su Tseng-chang's (蘇貞昌) biannual policy report, which was scheduled to begin at 10 a.m.
Holding placards, the KMT lawmakers criticized the government's "slow processing" of compensation claims for injury or death associated with COVID-19 vaccines, and they said the procurement of the vaccines was being conducted via "shady deals."
The KMT legislators also called on Su to apologize for what they said was his inept handling of the pandemic and to address the problem of slow processing of claims under the country's Vaccine Injury Compensation Program (VICP).
Furthermore, Su should report to the Legislature on the contracts signed by the government to procure COVID-19 vaccines, KMT legislative caucus whip William Tseng (曾銘宗) said.
After Legislative Speaker You Si-kun (游錫堃) intervened in the standoff by calling a meeting of all party caucuses, the ruling Democratic Progressive Party caucus agreed to some of the KMT's demands.
Specifically, the DPP caucus said, the government will hold more frequent VICP meetings in an effort to speed up the processing of vaccine-related compensation claims, and it will report to the Legislature every six months on the status of those claims.
Following that decision, the KMT lawmakers agreed to schedule another plenary session of the Legislature on Sept. 27, at which Su will deliver his policy report.
According to Taiwan's regulations on vaccine injury compensation, VICP meetings are convened under the supervision of the Ministry of Health and Welfare, and the processing of claims should complete within six months of their submission. In the event that more time is required, the review period may be extended once, for no longer than three months, the regulations state.
Also on Friday
Sept. 23: Taiwan reports 40,025 new COVID-19 cases, 41 deaths
Sept. 23: Travel agency predicts spike in travel to Japan when borders reopen
Sept. 23: Taiwan ban on tour groups to end under '0+7' policy: Minister
Related News
Sept. 22: Taiwan to conditionally scrap 3-day quarantine for arriving travelers
Sept. 22: Taiwan receives second batch of Novavax vaccine
Sept. 20: CECC cautions of dual threat from COVID-19, flu this winter
Sept. 13: Japan to relax entry rules for Taiwan citizens from Sept. 14
Sept. 9: Girl to receive NT$3 million payout for adverse COVID vaccine reaction
Sept. 2: Taiwan grants EUA for 2nd-generation Moderna COVID-19 vaccine
Aug. 28: Taiwan begins rollout of Pfizer-BNT vaccines for young children
Aug. 24: Omicron subvariant-induced outbreak forecast to peak earlier: CECC
Latest COVID-19 rules
Sept. 8: Taiwan to ease COVID-19 in-person class suspension rules
Sept. 5: Taiwan to resume visa-free entry for multiple countries from Sept. 12
Sept. 1: Taiwan's new COVID-19 protcols, '3+4' policy taking effect Sept. 1
View All