CORONAVIRUS
/
Taiwan to reinstate visa-free entry to 11 more countries on Sept. 29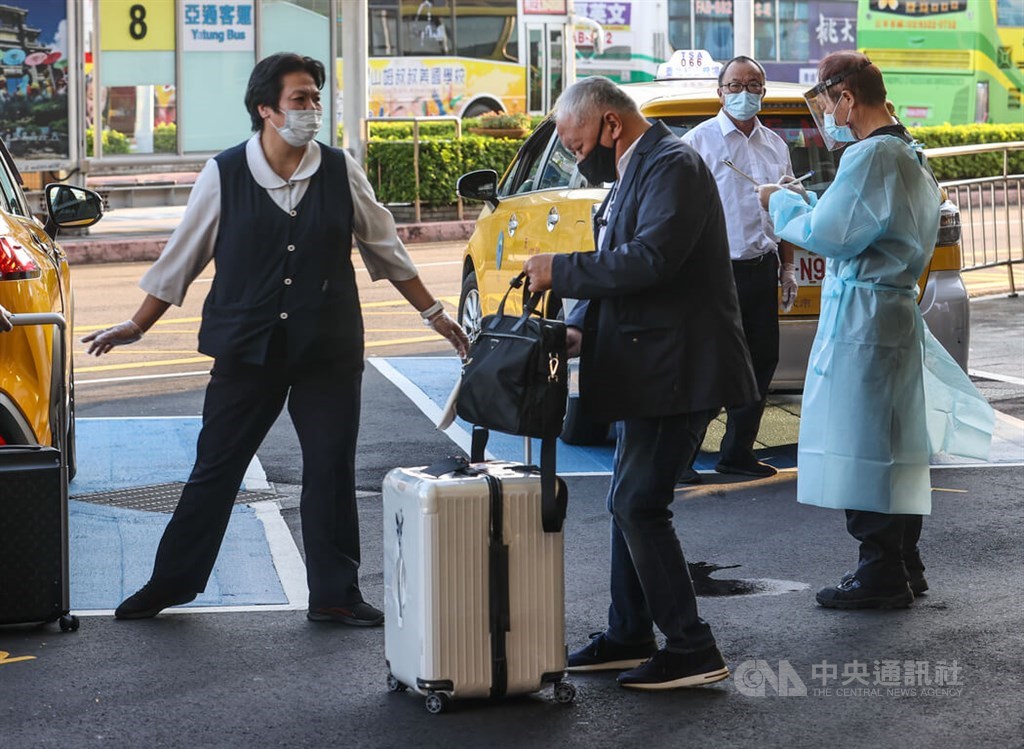 Taipei, Sept. 22 (CNA) The Bureau of Consular Affairs on Thursday announced that visa-exempt entry will be resumed for 11 more countries on Sept. 29, with the duration varying depending on the nation.
The bureau announced the details of the 11 countries on Thursday in accordance with Premier Su Tseng-chang's (蘇貞昌) approved first-stage measures to ease border controls, which are scheduled to take effect on Sept. 29 and include reinstating more of the visa-waiver program which Taiwan has with 65 countries and was suspended during the COVID-19 pandemic.
Of the 65 countries, Japan, Korea, Chile, Israel and Nicaragua have been added to the list of countries with 90 day visa-free privileges alongside countries such as the United States, the United Kingdom, Andorra and Monaco whose visa-free entry programs were resumed on Sept. 12.
Meanwhile, Sept. 29 will see the Dominican Republic, Singapore and Malaysia join nations such as Belize, Nauru and Saint Lucia who had their 30 day visa-waiver entry privileges reinstated on Sept. 12.
In addition, people from Thailand, Brunei and the Philippines may start to enter Taiwan for 14 days visa-free beginning Sept. 29.
Exceptions
The bureau pointed out that Russia, whose privileges in the visa-waiver entry program granted its citizens a 21 day visa-free stay in Taiwan, is not in the updated visa-free entry list, as the program expired on July 31, 2022 and its extension is currently under review.
In addition, China-born individuals with Honduran passports are ineligible to benefit from Honduras' 90 days visa-exempt status.
Moreover, individuals whose place of birth on their passport is recorded as China, Afghanistan, Iran, Iraq, Libya, Nigeria, Pakistan, Syria and Yemen who hold passports from the visa-exempt countries of Belize, Eswatini, Nauru, St. Christopher and Nevis, Saint Lucia as well as Tuvalu are also not eligible to participate in said countries' visa-free privileges.
With the exception of individuals from the U.S. and Japan, people from visa-exempt countries must have a passport with a minimum validity period of six months as of the date of entry into Taiwan, the bureau said.
Visitors from the U.S. and Japan only need passports that are valid for the duration of their planned stay.
China, Hong Kong, Macau
In related news, the Mainland Affairs Council also said Thursday that entry into Taiwan for individuals from China, Hong Kong and Macau will be made easier on Sept. 29 alongside relaxed border control policies.
Individuals from China, Hong Kong and Macau may apply for entry visas to visit family, deal with the affairs of deceased family members and conduct business.
Latest COVID-19 rules
Sept. 29: Taiwan's new COVID-19 protocols for arriving passengers
Sept. 8: Taiwan to ease COVID-19 in-person class suspension rules
Sept. 5: Taiwan to resume visa-free entry for multiple countries from Sept. 12
Sept. 1: Taiwan's new COVID-19 protcols, '3+4' policy taking effect Sept. 1
Related News
Sept. 22: Taiwan receives second batch of Novavax vaccine
Sept. 19: Taipei, Kaohsiung to roll out second-generation Moderna vaccine Sept. 24
Sept. 13: Japan to relax entry rules for Taiwan citizens from Sept. 14
Sept. 2: Taiwan grants EUA for 2nd-generation Moderna COVID-19 vaccine
Aug. 28: Taiwan begins rollout of Pfizer-BNT vaccines for young children
Aug. 24: Omicron subvariant-induced outbreak forecast to peak earlier: CECC
View All