F-16s upgrade on schedule despite weapons system delay: Air Force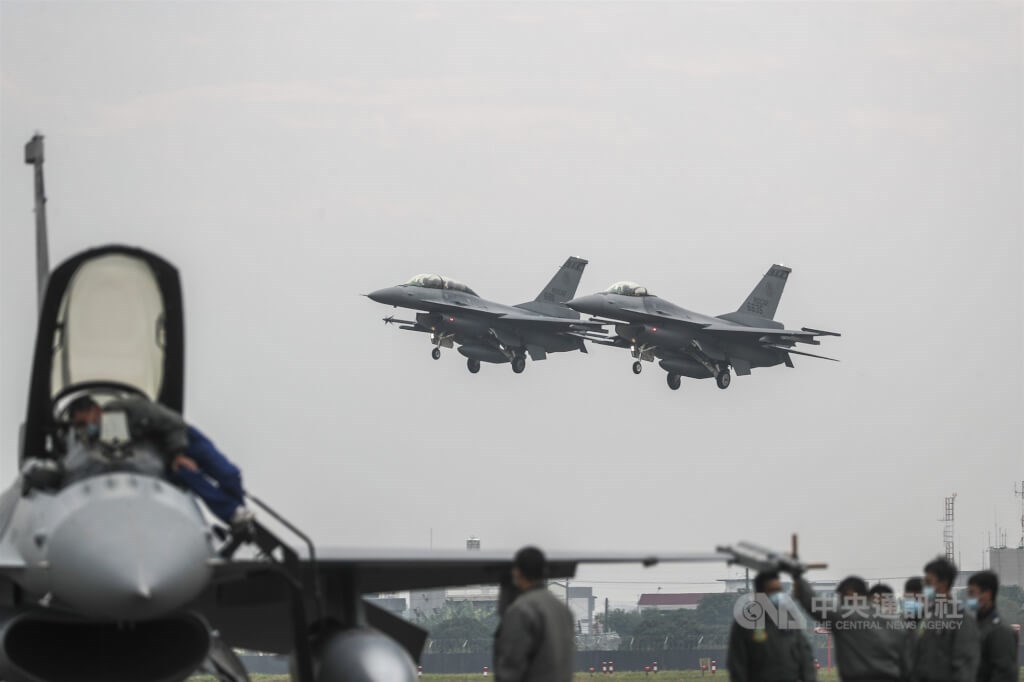 Taipei, Sept. 5 (CNA) Taiwan's Air Force said Monday that the upgrade of its F-16 A/Bs fighters will meet the scheduled deadline next year, but they will be fitted with alternative weapons systems, as there had been a delay in the delivery of the system being purchased from the United States.
Under the retrofit program that was launched in 2016, all 140 of the Air Force's F-16 A/Bs are being upgraded to F-16Vs, with the addition of more advanced avionics such as APG-83 Scalable Agile Beam Radar and a Helmet Mounted Cueing System, as well as other flight management and electronic warfare systems, the Air Force said.
However, a glide bomb system called an AGM-154 Joint Standoff Weapon (JSOW) that was part of the retrofit program will be replaced temporarily with alternative weapons, as the U.S. has delayed delivery of the JSOWs, the Air Force said without giving a delivery timeline.
The upgraded F-16Vs will be fitted with alternative precision weapons such as the tactical, air-to-surface anti-radiation AGM-88 HARM missile and the all-weather anti-ship AGM-84 Harpoon missile, the Air Force said.
Under that plan, the retrofit program will be completed next year on schedule, the Air Force told CNA, after it was reported that the completion of the upgrade would be delayed by three years.
According to the Air Force, that report was based the Ministry of Defense's (MND) 2023 fiscal year budget proposal, which was sent last week to the Legislature and indicated that allocations for retrofitting and equipping the F-16 A/Bs will extend to 2026, three years past the scheduled completion date.
In June 2017, the U.S agreed to sell Taiwan 56 JSOW missiles at a cost of US$185.5 million but it has not yet delivered any of the weapons, the Air Force said.
Taiwan has also purchased 66 new F-16Vs fighter jets from the U.S., and delivery is expected to start in 2023, according to the Air Force.
Meanwhile, in the MND's 2023 budget proposal, NT$2.6 billion (US$ 85.7 million) has been allocated for the purchase of mortars, grenade launchers, and night vision devices, all of which will be used to train Taiwan's reserve forces.
The reserve training is an ongoing project to improve Taiwan's combat readiness and create a more reliable backup force for its regular troops, amid China's growing military threats, according to the MND.