Two U.S. warships sail through Taiwan Strait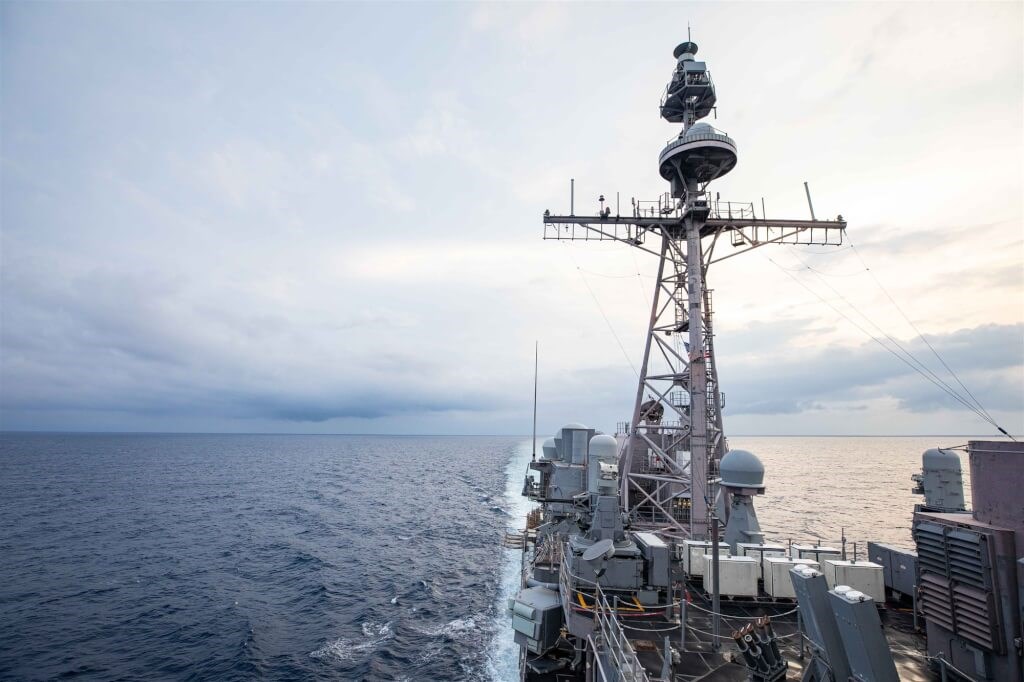 Taipei, Aug. 28 (CNA) Two U.S. warships sailed through international waters in the Taiwan Strait early Sunday to show Washington's "commitment to a free and open Indo-Pacific," the 7th Fleet under the U.S. Pacific Command said in a statement.
The ships, identified as the Ticonderoga-class guided-missile cruisers USS Antietam (CG 54) and USS Chancellorsville (CG 62), conducted a "routine" transit of the Taiwan Strait "through international waters in accordance with international law," according to the statement
"These ships transited through a corridor in the Strait that is beyond the territorial sea of any coastal state," the statement added.
"The ship's transit through the Taiwan Strait demonstrates the United States' commitment to a free and open Indo-Pacific. The United States military flies, sails, and operates anywhere international law allows," the statement said.
Taiwan's Ministry of National Defense (MND) later confirmed the transit, saying in a statement that the military was on top of the situation as two U.S. cruisers sailed northward in the Taiwan Strait, and it did not see any irregularities.
U.S. warships have been making routine, almost monthly passages through the waterway separating Taiwan and China for the past two-plus years.
The last voyage made by a U.S. warship was on July 19 by the Arleigh Burke-class destroyer USS Benfold (DDG 65).
The latest passage comes three weeks after U.S. House Speaker Nancy Pelosi arrived in Taiwan for a 19-hour whirlwind visit earlier this month, the first visit by a sitting U.S. House of Representatives speaker since 1997.
In response to Pelosi's trip from late Aug. 2 to Aug. 3, Beijing launched an unprecedented set of live-fire military drills in six maritime zones encircling Taiwan from Aug. 4. to Aug. 7. The PLA later extended the scheduled four-day drill, with smaller scale operations concluding on Aug. 10.
China also responded by suspending imports of some Taiwanese foods and agricultural produce.
Beijing, which sees Taiwan as part of its territory to be reunified one day, strongly objects to other countries treating Taiwan as a nation, including sending high-ranking officials to visit.