ELECTIONS 2022
/
Former DPP Legislator Cheng Pao-ching enters race in Taoyuan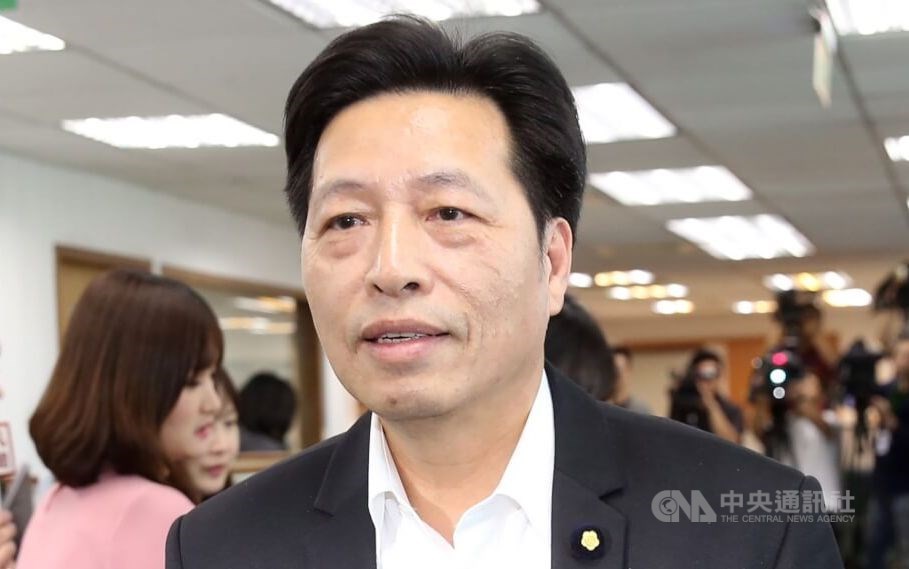 Taipei, Aug. 27 (CNA) Former Democratic Progressive Party (DPP) Legislator Cheng Pao-ching (鄭寶清) has declared his candidacy in the race for mayor in Taoyuan, creating another complication for the DPP as it tries to hold on to power in the northern city.
Saying he was running to stand up for democracy for a better future for Taiwan's younger generation, Cheng is joining the race after not being selected when his party's previous mayoral candidate, former Hsinchu Mayor Lin Chih-chien (林智堅), had to pull out.
"I've seen many people in the past sacrifice to set up a free and democratic political party. But now, people holding power work for the benefit of the party and their own benefit, breaking the spirit of the past," he said during an internet live stream.
"Those democratic principles were hurt recently, first when they had an unethical, incompetent person run, and when they found that was a mistake, they called on a person who supported plagiarism," Cheng said.
He will face Former Premier Simon Chang (張善政) of the main opposition Kuomintang, Legislator Cheng Yun-peng (鄭運鵬) of the DPP, and Legislator Lai Hsiang-ling (賴香伶) of the Taiwan People's Party.
The incumbent DPP mayor of Taoyuan, Cheng Wen-tsan (鄭文燦), has served two terms and cannot run for re-election, and the party had nominated the former Hsinchu Mayor Lin to try to succeed him.
Lin had to pull out, however, after National Taiwan University found he committed plagiarism in writing his master's thesis, and Cheng Yun-peng, who had staunchly defended Lin, was recruited to replace him.
The scandal hurt the DPP's chances in the city, according to polls, and Cheng Pao-ching had been critical of how the party handled the incident, hinting at throwing his name in the ring on several occasions.
In response to Cheng's announcement, DPP Deputy Secretary-General Lin Fei-fan (林飛帆) said Saturday that Cheng has a right to run for Taoyuan mayor, but the DPP's candidate will try to win the support of voters and continue the party's achievements in the city.
Related News
Aug. 12: DPP's Taoyuan mayoral candidate replaced by lawmaker over thesis plagiarism
May 18: KMT picks ex-Premier Simon Chang to run for Taoyuan mayor
View All