Pelosi's visit shows democratic world stands by Taiwan: German lawmaker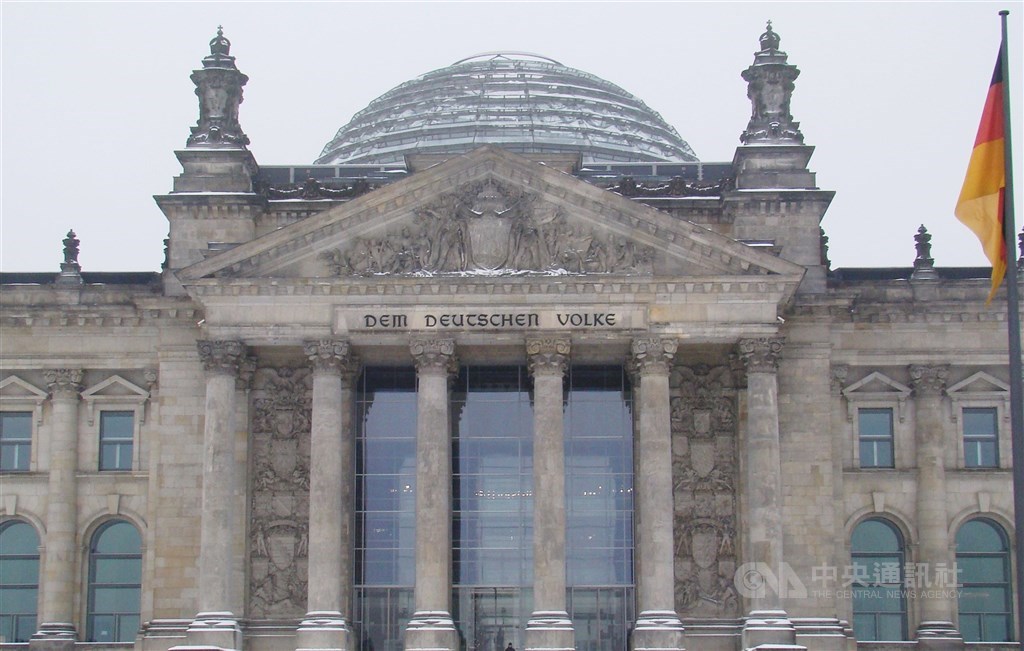 Taipei, Aug. 3 (CNA) U.S. House Speaker Nancy Pelosi's visit to Taiwan demonstrates that the democratic world "stands by Taiwan's side," said Michael Roth, a high-ranking German parliamentarian, on Tuesday.
On his Twitter account, Roth, the chairman of the German Bundestag's Committee on Foreign Affairs, said Pelosi's visit "underlines that the democratic world stands by Taiwan and Taiwan is a vibrant democracy that decides its own fate."
Amid strong opposition from China, Pelosi arrived in Taiwan on Tuesday night in the latest stop on her tour of Asia that began Sunday. She arrived in Taipei at 10:44 p.m. on Tuesday from Malaysia, with no prior public announcement.
Pelosi is the first sitting U.S. House speaker to visit Taiwan since 1997, when Newt Gingrich traveled to Taipei and met with then-President Lee Teng-hui (李登輝).
Echoing Pelosi, who reiterated that her visit did not contradict the U.S.' one China policy, Roth also saw "no departure" from the policy. In his view, Roth, who called Pelosi a self-confident parliamentarian, said that she was simply visiting a democratic partner but the leadership in China "apparently saw democracy and diplomacy as a threat."
"The Taiwanese themselves know what is in their best interest and what endangers their security," Roth said. "Visits are neither aggressive nor provocative. They pose no threat to China's territorial integrity."
Beijing announced late Tuesday its plans to hold live-fire military drills in six maritime areas around Taiwan over the next few days, which Taiwan's Ministry of National Defense said could pose a threat to the country's major ports and metropolitan areas.
"If the conflict were to escalate, almost all of our supply chains would be affected," Roth said, adding that it was time to reduce Germany's strategic dependence on China as quickly as possible and diversify the country's supply chains.
Roth is a member of Germany's ruling Social Democratic Party and a former minister of state for Europe.
Update
Aug. 6: 20 Chinese warplanes, 14 warships deployed around Taiwan: MND
Aug. 6: U.S., Japan, Australia urge China to stop military drills
Aug. 6: Taiwan companies told to abide by China's labeling rule: MOEA
Aug. 5: 68 Chinese warplane, 13 warship sorties recorded around Taiwan: MND
Aug. 5: China's drills a 'new normal' aimed at changing status quo: Experts
Aug. 4: President Tsai calls China's live-fire drills 'irresponsible act'
Aug. 4: 22 Chinese aircraft cross Taiwan Strait median line as PLA launches military drills
Aug. 4: China fires 11 Dongfeng ballistic missiles into waters off Taiwan: MND
Related News
Aug. 3: China's military exercises aimed at blockading Taiwan: defense ministry
Aug. 3: Chinese drills over Pelosi visit 'unnecessary': Taiwan president
Aug. 3: China imposes new trade restrictions on Taiwan as Pelosi visits
Aug. 2: Visit to honor 'unwavering' U.S. commitment to Taiwan: Pelosi
Aug. 2: Chinese rhetoric on Pelosi, Gingrich visits markedly different