Han Kuang exercises end with airport anti-aircraft landing drill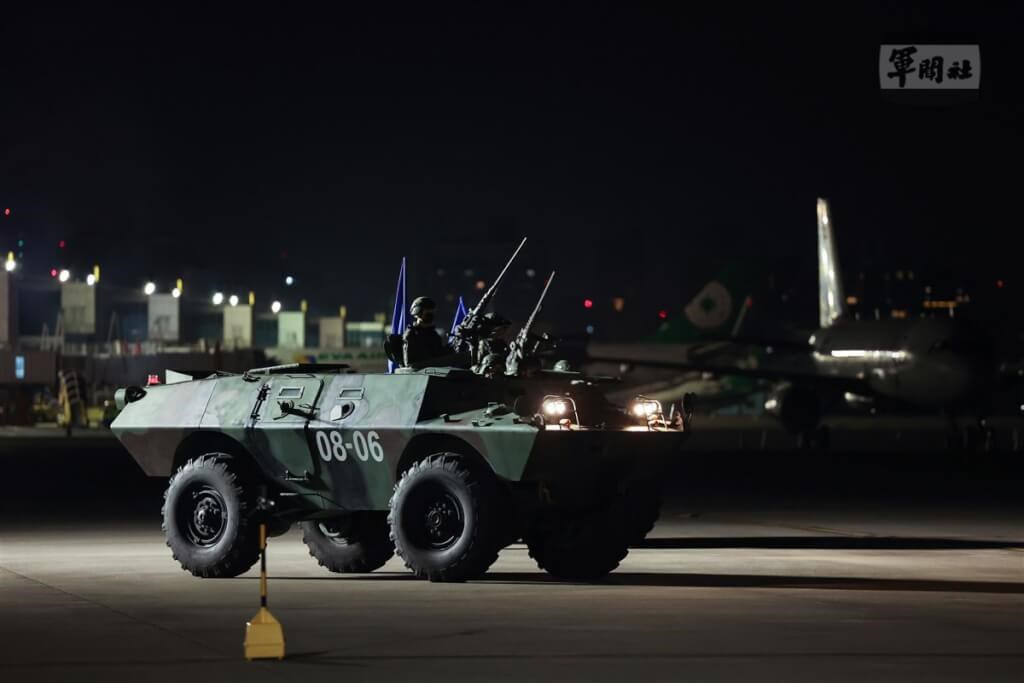 Taipei, July 29 (CNA) The five-day live-fire component of Taiwan's annual Han Kuang military exercises concluded with an anti-aircraft landing drill at Taipei Songshan Airport on Friday.
The simulated drill carried out in the early morning was intended to test the military's ability to stop enemy airborne troops attempting to capture the airport and threatening the security of Taipei, Taiwan's main political and economic center.
During the exercise, the military's V-150 armored vehicles were deployed to the airport base for rapid defense, backed up by the military police's artillery unit providing supporting firepower.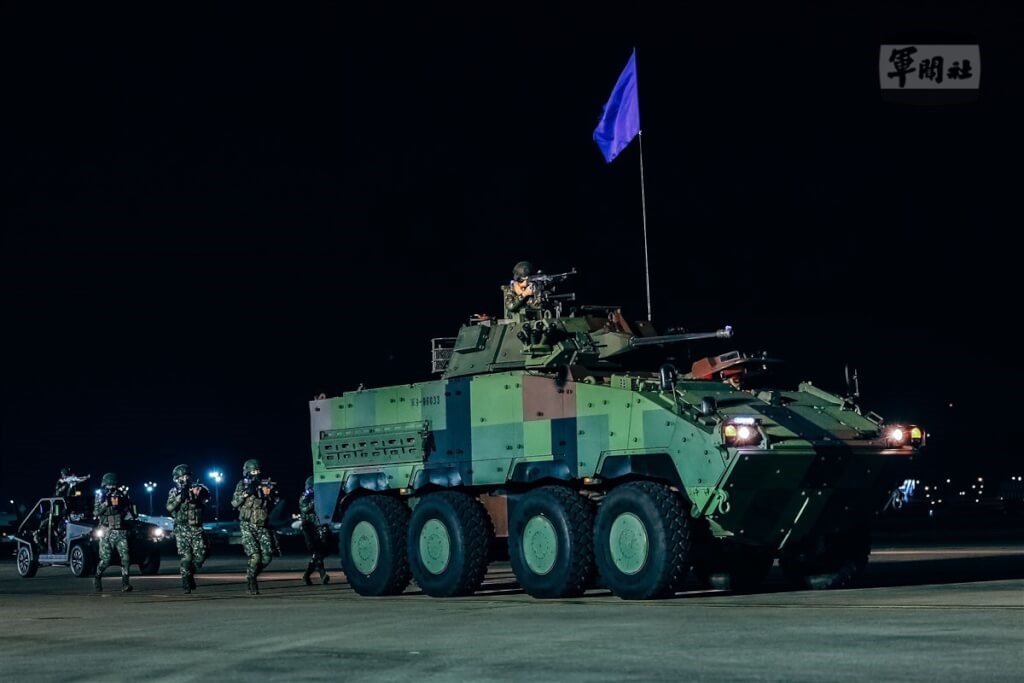 In order to secure a stronghold on the ground, CM-34 Clouded Leopard armored vehicles operated by the Military Police were also used to counterattack and eliminate the enemy.
According to a Military News Agency release, the drill on Friday was jointly carried out by the Military Police's 202nd Command, 239th Battalion and 228th Artillery Battalion. Members of the Air Force and the Army's Special Forces Command also took part in the exercise.
The drill ranged from base defense operations to rescue support and counter attacking an invading force, with an emphasis on improving the coordinated combat effectiveness of the military, the news agency said.
The five-day live-fire component of the Han Kuang military exercises began Monday, with the first two-days focusing on the military's combat capabilities in the event of a full-scale invasion by China, according to the Ministry of National Defense (MND).
On Wednesday, the exercises shifted to simulate the joint interception of invading enemy forces around the country, while on Thursday the focus was on joint homeland defense operations, the MND said.
After the end of the exercises, Defense Minister Chiu Kuo-cheng (邱國正) announced on behalf of President Tsai Ing-wen (蔡英文) that the 38th edition of the Han Kuang exercises successfully concluded Friday.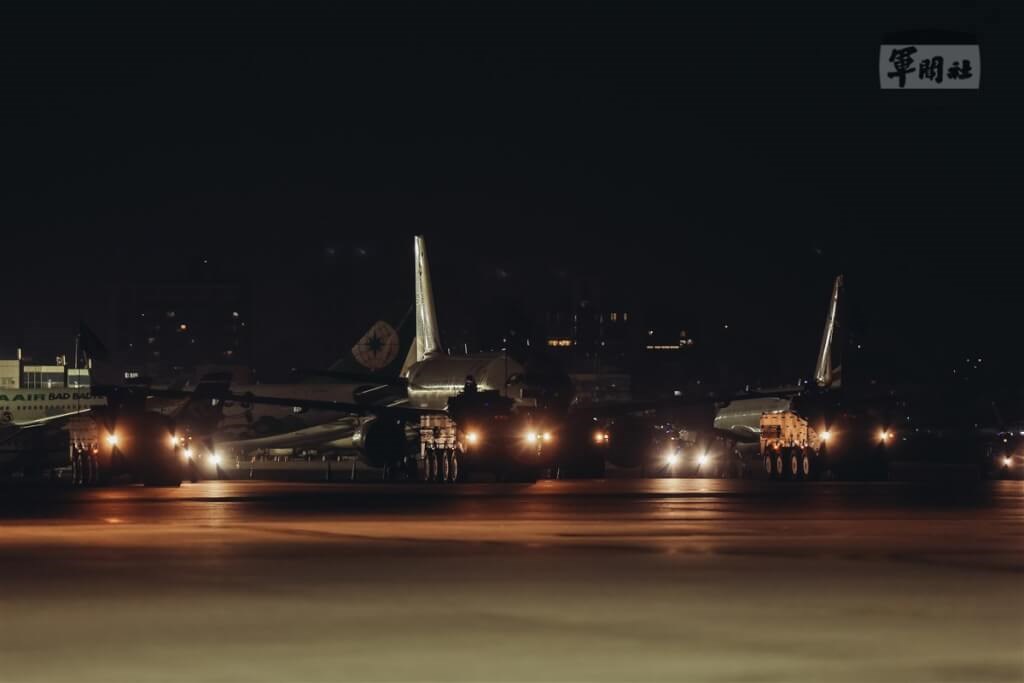 Chiu also passed on Tsai's encouragement to the armed forces for their hard work during the exercises.
The purpose of the military exercises has been to not only review the training received by troops, but also to test the combat readiness of the military during an emergency as well as the command abilities of all offices involved, he explained.
The Han Kuang exercises, Taiwan's major war games involving all branches of the military, have been held annually since 1984 in the form of live-fire drills and computerized war games.
This year's tabletop drills were held from May 16-20.