President Tsai boards naval ship to observe combat readiness drill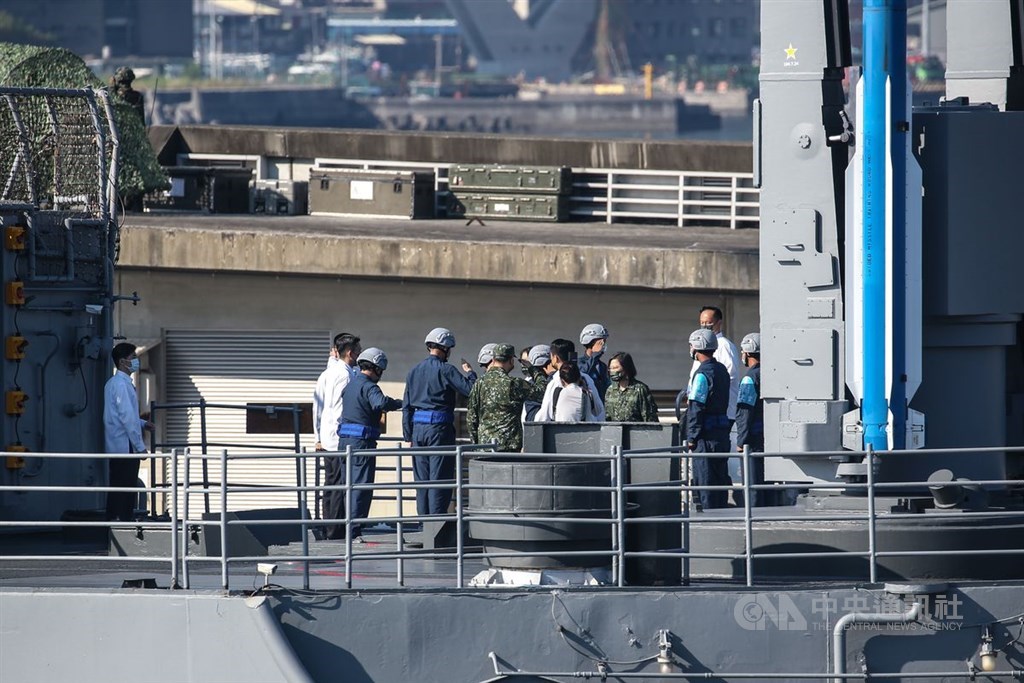 Taipei, July 26 (CNA) President Tsai Ing-wen (蔡英文) boarded a Kidd-class destroyer to observe a joint naval combat readiness drill on Tuesday, the second day of the live-fire phase of the annual Han Kuang military exercises.
Tsai was on a destroyer named Keelung, which sailed from the Su'ao naval base in eastern Yilan County in the morning.
The drill featured 20 different naval and coast guard vessels that included the missile-guided destroyers Zuoying and Keelung, the Kang Ding-class and Cheng Kung-class frigates, and Tuo Chiang-class corvettes, as well as the Navy's Hai Lung-class submarine.
Meanwhile, the Air Force's F-16V, Mirage 2000, and the domestically-built IDF fighter jets as well as maritime surveillance P-3 Orion aircraft also took part in the joint drill that took place in the sea off the Su'ao naval base.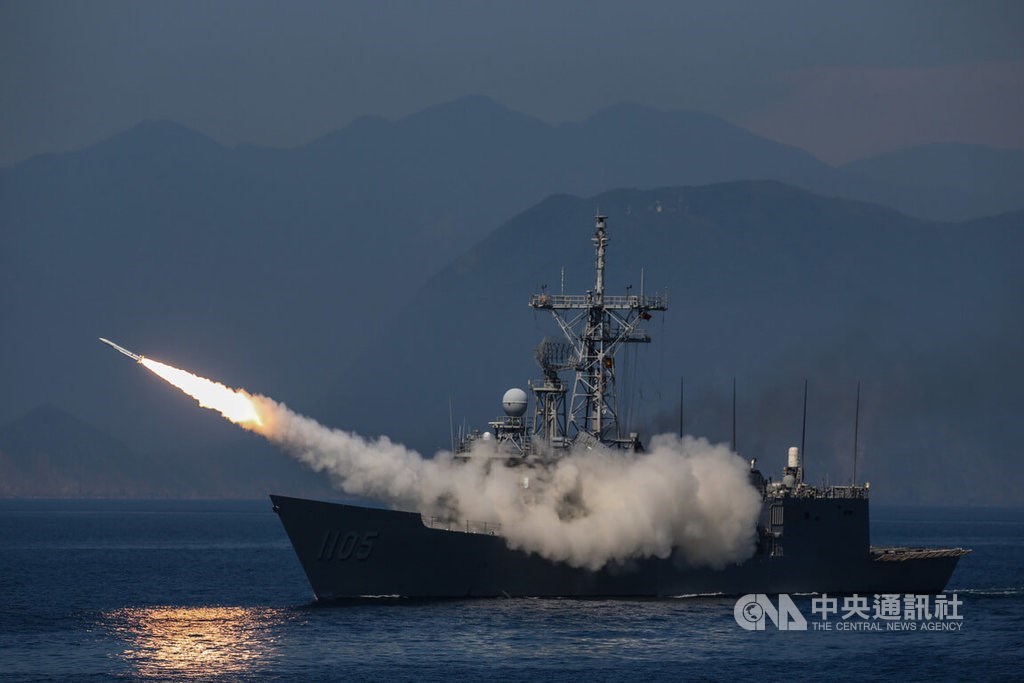 The drill was aimed at testing the armed forces' joint defense capabilities against a Chinese maritime invasion and included port air defense and anti-mining exercises as well as joint anti-submarine operations.
The Coast Guard Administration also deployed its 600-ton Chengkung (成功) patrol vessel to carry out anti-surface warfare operations with the Navy.
Hsu Wen-lung (徐文龍), captain of the Keelung destroyer, told reporters that the Navy also works closely with the Coast Guard to share information on maritime activities around Taiwan, carry out sea patrols, as well as fight the enemy in times of war.
Military spokesman Sun Li-fang (孫立方) said the combat readiness drill was invaluable to the military and that the latter would continue to improve its combat skills and capabilities through training.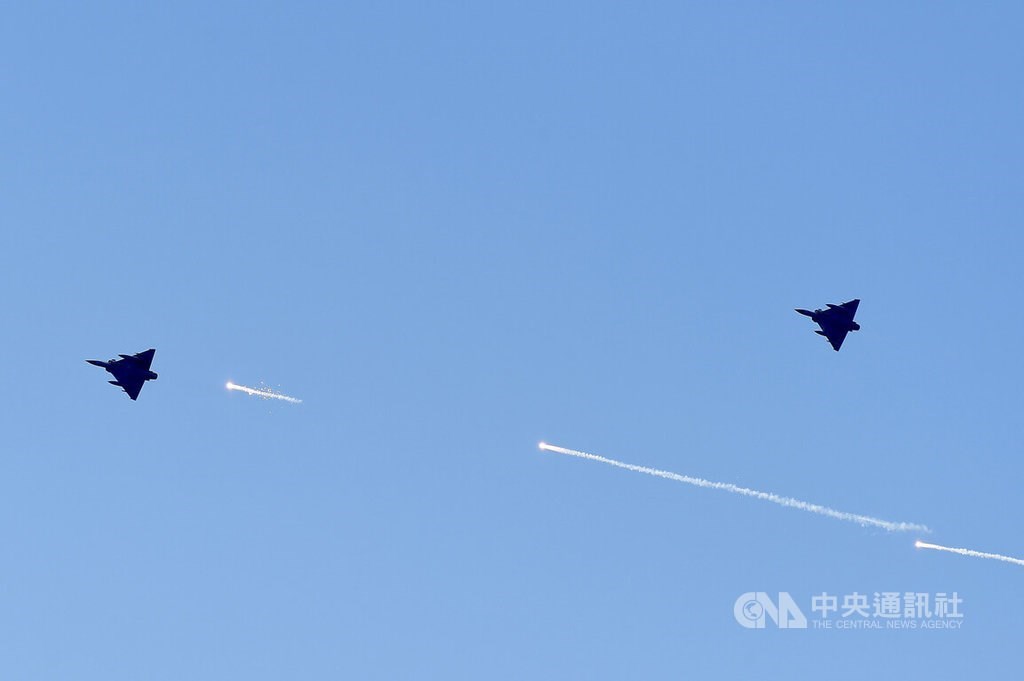 Tuesday's exercises also marked the second time President Tsai has boarded a warship to inspect a military drill since taking office in May 2016, with the first time being in April 2018 to observe an offshore combat readiness exercise.
As with previous editions, this year's Han Kuang is again being held in two phases -- wargames and live-fire drills.
The wargames phase was conducted around the clock from May 16 to 20, while the live-fire exercises kicked off on Monday and will last until Friday.