NTU to probe plagiarism allegations against ex-Hsinchu mayor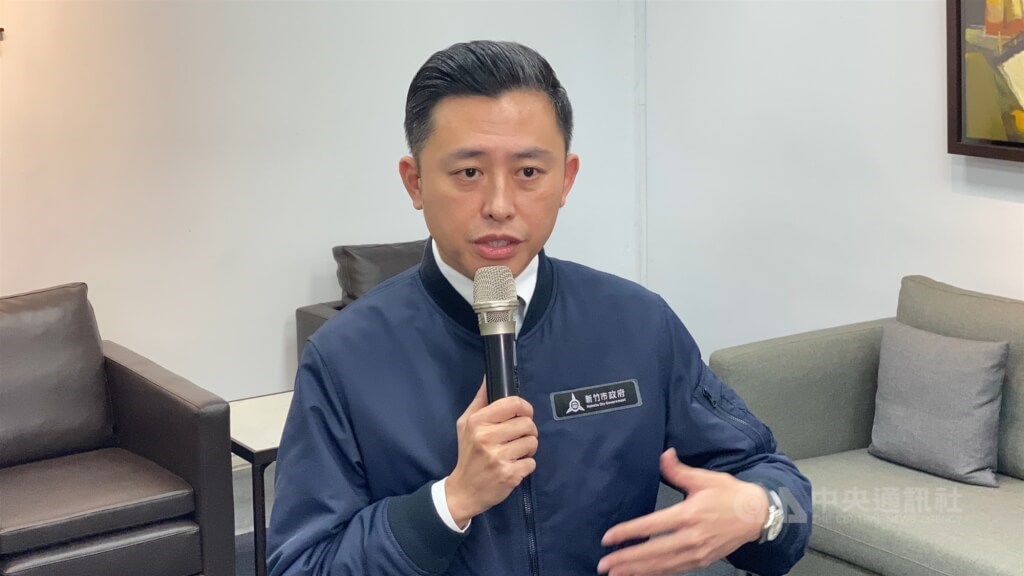 Taipei, July 20 (CNA) National Taiwan University (NTU) said Wednesday it has set up a committee to investigate recent allegations that former Hsinchu Mayor Lin Chih-chien (林智堅), who is the Democratic Progressive Party (DPP) candidate in the Taoyuan mayoral race, plagiarized his master's thesis when he was a student at NTU.
The committee's probe will take two months to complete, NTU said in a statement, which was issued in the wake of the plagiarism allegations that first surfaced in a Facebook post by political commentator Huang Yang-ming (黃揚明) on July 5th.
In the post, which was made shortly after Lin was named as the DPP candidate for the Taoyuan mayoral seat in the upcoming local government elections, Huang said he had found "striking similarities" between the first two chapters of Lin's thesis and that of another student who attended NTU.
Aug. 12: DPP's Taoyuan mayoral candidate pulls out over thesis plagiarism
Earlier this month, Taipei City Councilor Hsu Chiao-hsin (徐巧芯) of the opposition Kuomintang (KMT) filed a complaint with NTU, accusing Lin of academic plagiarism, a claim that Lin has denied, calling it "slanderous."
In the statement Wednesday, NTU said its committee will investigate the claims in accordance with guidelines on alleged breaches of academic ethics.
These include obtaining statements from the parties concerned, either in person or in writing, and completing the probe within two months, during which all information will remain confidential, NTU said.
If the committee determines that there was no major breach of academic integrity, it may ask the accused to make improvements, issue a public apology, or take other actions deemed appropriate, according to NTU.
On the other hand, if at least two-thirds of the committee members in attendance agree that the accused committed a major breach of academic ethics, his master's degree and diploma will be revoked, the university said.
The committee comprises the dean of NTU's Graduate Institute of National Development, where Lin and the other student Yu Cheng-huang (余正煌) studied, administrators at the institute, and experts from inside and outside the school, NTU said, adding that the names of the members will not be disclosed.
Lin graduated from the school's Graduate Institute of National Development in 2017.
Meanwhile, DPP spokesperson Lee Yen-hui (李妍慧) on Wednesday filed libel lawsuits against several high-level politicians in a dispute over another set of allegations against Lin.
The persons named in the lawsuits are KMT Chairman Eric Chu (朱立倫), KMT Taipei City Councilor Yu Shu-hui (游淑慧), Taipei Mayor Ko Wen-je (柯文哲), who is chairman of Taiwan People's Party (TPP) and TPP Legislator Lai Hsiang-ling (賴香伶).
In the filing, Lee said the four politicians had falsely stated that she had used her influence as the chairperson of Chung Hua University to protect Lin from potential punishments meted out by the university.
Lin graduated from the university's Department of Technology Management in 2008 with a master's degree.
Those allegations were unfounded and "politically motivated," Lee said, adding that they had tarnished not only her reputation, but also that of her family and the DPP, which was "unacceptable."
The allegations by the four politicians named in Lee's lawsuit followed accusations earlier this month by KMT Taipei City Councilor Wang Hung-wei (王鴻薇) and several KMT lawmakers, who said Lin plagiarized a research report published by the Hsinchu Science Park Bureau for his master's thesis while he was at Chung Hua University.
The posts were later shared by other Internet users and picked up by the media, Lee noted, saying that she had been defamed by the allegations.
Lee said she would seek further legal action when her lawyer identifies others who have spread false information about her online.
Related News
Aug. 9: NTU committee determines ex-Hsinchu mayor plagiarized thesis
Aug. 9: DPP defends Taoyuan mayoral candidate accused of plagiarism